Commentary: Assigning grades to sugary drinks speaks to the Singaporean in me
Is there really that much sugar in our favourite drinks? The new Nutri-Grade label could nudge us into healthier behaviours, but it won't be enough on its own, says Singapore University of Social Sciences' Victor Seah.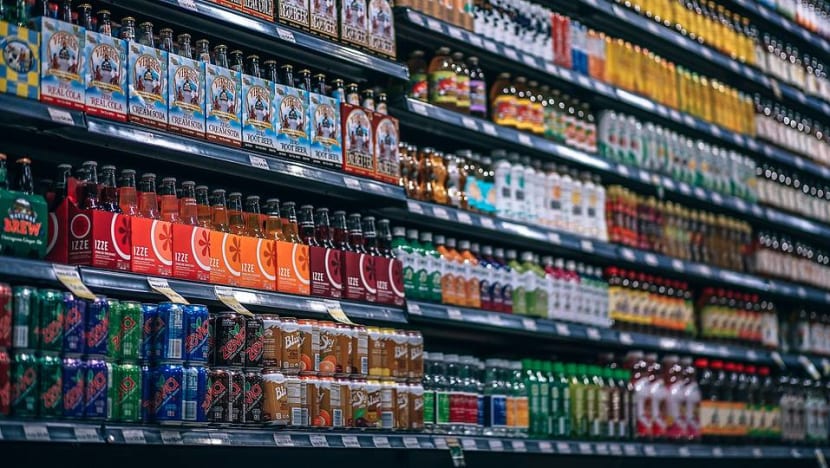 SINGAPORE: Healthy eating can be a tall task during Chinese New Year. Some may be counting each pineapple tart and almond cookie, others may be looking for healthier versions of their favourite snacks and drinks.
This year, we may notice the new colour-coded Nutri-Grade grading system on our pre-packaged drinks. But are such health labels enough to nudge us towards healthier choices?
Consider the following statements:
Statement A: There are 11g of sugar in 100ml of pure apple juice.

Statement B: There are 11g of sugar in 100ml of pure apple juice, compared with 8g of sugar in 100ml of chocolate malt drink.

Statement C: The pure apple juice has a Nutri-Grade of D while the chocolate malt drink has a B.
On its own, Statement A probably means very little to most - is 11g of sugar a lot? Statement B is more helpful in that it tells us that apple juice has more sugar. But is that difference a big deal?
It is Statement C, assigning grades, that really speaks to the Singaporean in me. I am shocked that apple juice is a full two grades lower than the chocolate malt drink.
A FORM OF BEHAVIOURAL NUDGE
It is this ability to speak to - and even shock - people that underpins the effectiveness of the Nutri-Grade.
The nutrition label has been mandatory for pre-packaged beverages since Dec 30, 2022. Food and beverage outlets, including bubble tea and coffee shops, will also be required to label freshly prepared drinks that are higher in sugar and saturated fat by the end of 2023.
Nutri-Grade is a form of Front-of-Pack nutrition labelling, regarded as nudges - attempts to influence healthier behaviour without forbidding any options or significantly changing the costs of certain drinks.
Sure, consumers already had the ingredients list and nutritional values table, but it takes time and effort to study and compare each time we reach for a drink - partly why consumers are creatures of habit and tend to repurchase products we've already tried before.
A grade makes it easy to tell whether a drink is healthier at one glance, reducing consumer uncertainty. Certain food misconceptions can be dispelled, for example we may reconsider if pure fruit juice is always a healthier option each time we reach for the carton. Nutri-Grade labels reminds us that drinks too can be unhealthy.
MAKING HEALTHIER DECISIONS LESS MENTALLY TAXING
Of course, Nutri-Grade, like other nutritional labels, isn't perfect. For one, beverages commonly regarded as healthy, such as pure fruit juice and full fat milk, have astonishingly poorer grades than several brands of artificially sweetened carbonated drinks that have received B grades.
Clearly there are other nutritional benefits of juice and milk, such as vitamins and calcium. But the Nutri-Grade is scored based on sugar and saturated fat content - both linked to the risk of diabetes - and not on "healthiness" per se.
Since "healthier" does not equate to "healthy", these mental contradictions may threaten the overall perceived veracity of Nutri-Grade. The Ministry of Health and Health Promotion Board have recognised some of these perceived contradictions and are seeking to address them, such as through public education efforts.
But we shouldn't let perfect be the enemy of good. Choosing a drink is a low-stakes everyday decision we tend to make automatically or with minimal thought. In such situations, peripheral cues or decision-making aids, such as nutritional labels, can exert a powerful influence on our choices.
Labels like the Nutri-Grade help us factor in health and nutrition - in this case, sugar levels and the risk of diabetes - without making the decision more mentally taxing.
INDUSTRY EXPECTS CONSUMERS TO CHANGE
Will Nutri-Grade labels help us make healthier choices? There is evidence it is already having an effect on industry.
Health Minister Ong Ye Kung said in August 2022 that producers have "significantly re-formulated" their beverages before the labelling was implemented, with the median sugar levels of pre-packaged drinks have fallen from 7.1 to 4.7 per cent between 2017 and 2021. Over that same period, sales of drinks with less than 5 per cent sugar content have increased from 37 per cent to 60 per cent, while that of drinks graded C or D have fallen.
We see that the industry is responding to the expectation that enough consumers will change their behaviour and is shifting its product offerings accordingly.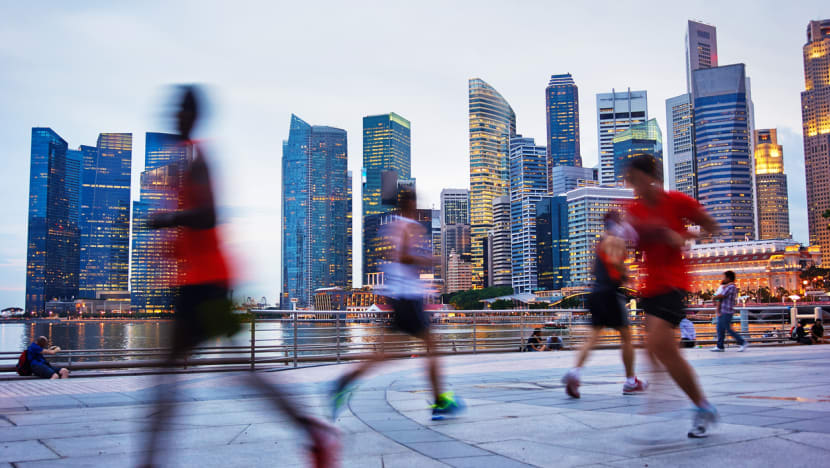 But the Nutri-Grade may need to be "rescaled" in the longer term, like the tick rating energy labels in Singapore and elsewhere. In response to the increasing efficiency of electrical appliances, the National Environment Agency made their tick rating system more stringent in 2014.
While there may be stronger floor effects for sugar and saturated fat compared to energy rating, there is a need to make the grading criteria more difficult in future. This might involve narrowing the range of sugar level. Ultimately, a Nutri-Grade of A or B is only meaningful because there are Cs and Ds.
NECESSARY BUT NOT ENOUGH ON ITS OWN
On its own, Nutri-Grade wouldn't be successful for at least two reasons. First, consumers are known to hold the belief that food and drinks cannot be made healthier without sacrificing taste. If we're not careful, Nutri-Grades may come to indicate which beverages are less tasty.
Second, consumers have been found to exhibit compensatory behaviours. One study found that nudging consumers to choose a healthy sandwich led to them compensating by choosing a less healthy drink and side dish.
Ultimately, Nutri-Grade should only be one part of a larger comprehensive healthy consumption strategy.
A successful comprehensive strategy would have Singaporeans think of healthy food as more delicious - a point alluded to by Health Minister Ong when he said: "I hope more Singaporeans will realise that less sugar will bring out the natural flavours of the drinks and we may well find them even more enjoyable".
So perhaps we can reach for our drinks with a bit more certainty of making a healthier choice. Just beware not to overdo it, too many servings of a less-sugar drink will still add up.
Dr Victor Seah is Deputy Director, Centre of Excellence for Behavioural Insights at Work (BI@Work), Singapore University of Social Sciences (SUSS).
You may also be interested in: