commentary Commentary
Commentary: Many unrealised promises to tackle, as the Pakatan Harapan government approaches 100 days in office
As the Pakatan Harapan government heads towards a milestone 100 days in office, ISEAS-Yusof Ishak Institute's Serina Rahman takes stock of the Malaysian government's promises, progress and prospects.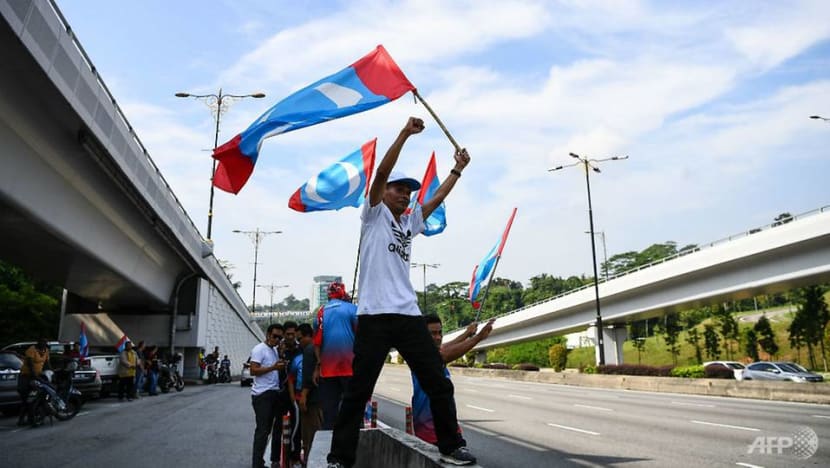 SINGAPORE: In the hopeful optimism that was the build-up to Malaysia's 14th General Elections, the Pakatan Harapan (PH) coalition released a 149-page manifesto that began with 10 promises for the first 100 days.
Post-election euphoria, with the full weight of government responsibilities upon them and an unhindered view of the national economy, however, Pakatan began to pull back on their assurances.
Setting the stage with announcements by Finance Minister Lim Guan Eng of worse-than-expected national debts and more financial scandals to be revealed, Prime Minister Mahathir Mohamad conceded that not all promises can be achieved.
Johor DAP head Liew Chin Tong justified the 100-day set of promises as a framework of priorities. He said: 
We are not looking at fulfilling the promises word by word, but to develop a clear direction from the period of 100 days.
Iron lady and former minister Rafidah Aziz also acknowledged publicly that it would be better to focus on attainable promises instead of haphazardly trying to meet all, with poor results.
ACHIEVEMENTS THUS FAR
Of its ten promises, the PH government has made headway in five. They have abolished the GST; stabilised the cost of RON95 petrol and diesel through subsidies; and cancelled immigration prohibitions on leaving the country for student loan defaulters.
They have also began proceedings and inquiries on 1MDB; and initiated reviews of several internationally-linked megaprojects.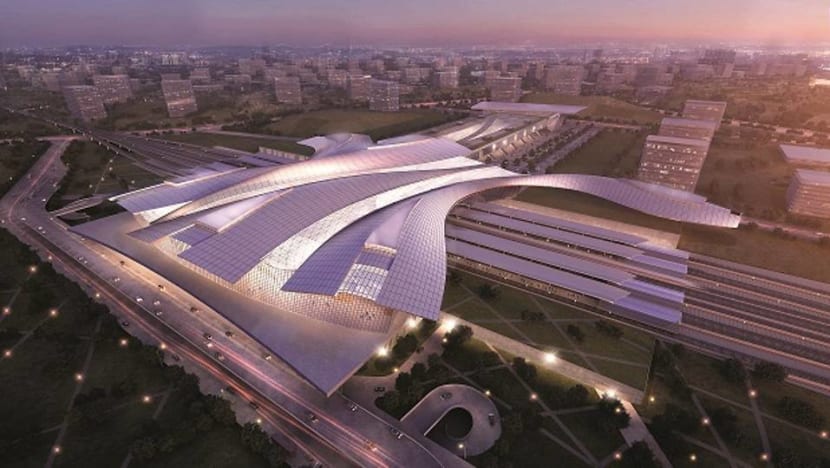 The Pakatan government also took concrete moves towards ethnic inclusivity in the unprecedented appointment of non-Malays to high-ranking positions including Lim as its choice of Finance Minister, Tommy Thomas as Attorney General and Richard Malanjum as Chief Justice.
In a bid to ensure separation of powers, nine agencies formerly under the Prime Minister's Office such as the Malaysian Anti-Corruption Commission, Election Commission and the National Audit Department now function independently.
The Attorney General's Chambers and the Public Prosecutor's Office have also been separated with the latter reporting to Parliament. 
But other promises have met with little progress, with the unforeseen challenge of grappling with the country's previously undisclosed debt cited as the key reason behind the delay in implementing these other initiatives.   
Among these are the promise to introduce Employment Provident Fund contributions for housewives, the implementation of a minimum wage, more targeted petrol subsidies and the introduction of a national healthcare scheme that gives low-income groups RM500 (US$122) a year for basic healthcare.

There has also been little mention of promises made to palm oil plantation agency Federal Land Development Authority (FELDA) settlers and East Malaysians. 
Similarly, little has been heard about the idea to establish a Royal Commission of Inquiry to commence investigations into allegations of impropriety into FELDA, government agency MARA and the pilgrimage fund Tabung Haji.

But there are silver linings. Pakatan was unable to meet its goal of 30 per cent female representation in cabinet but the final 18 per cent figure of female ministers is the highest ever number appointed.
Some highway toll charges were also abolished to help Malaysians deal with their costs of living, even though others may remain depending on contracts signed and their maintenance needs.
OTHER WHEELS TURNING AS NEW PRIORITIES EMERGE
While public statements in the media have been the method of choice to demonstrate progress, the new government has also used the media to garner support.
Timely announcements of more previously unknown financial irregularities and allegations that the former prime minister's wife Rosmah Mansor may be the real mastermind behind the 1MDB scandal have rocked the nation.
Meanwhile, public affirmation that the Pakatan government is committed to safeguarding Malaysia's national interests on bilateral issues, whether the water agreements with Singapore or the High Speed Rail project, have elicited some endorsement from the electorate.
Away from the limelight, other wheels have been quietly turning. Crackdowns on illegal workers garnered little coverage in mainstream media.

In spite of revelations of larger-than-expected debts, the Pakatan government was able to issue an instalment of BR1M or "Bantuan Rakyat 1 Malaysia" (a cash payout for the poor) before the Aidilfitri celebrations.
The setting up of a special operations unit to curb illegal gambling led to multiple raids and arrests across the country, which is laudable, even though nothing has been done to stamp out rampant online gambling on mobile phones.
Immigration procedures have been revised, such as the suspension of new Malaysia Automated Clearance System (MACS) pass applicants in Johor, ostensibly to tighten security at national borders.

MORE EYES, SOME OBSTACLES
Even as the Pakatan government works to implement wholesale changes to long-entrenched systems, they are constantly kept on their toes by a more vocal and watchful populace that is quick to express any dissatisfaction with government action on hot-button issues.
For instance, suggestions by the government to ban foreign cooks based on "hygiene risks" and a potential shoot-on-sight policy against wildlife poachers met with huge objections, leading the government to reconsider these moves.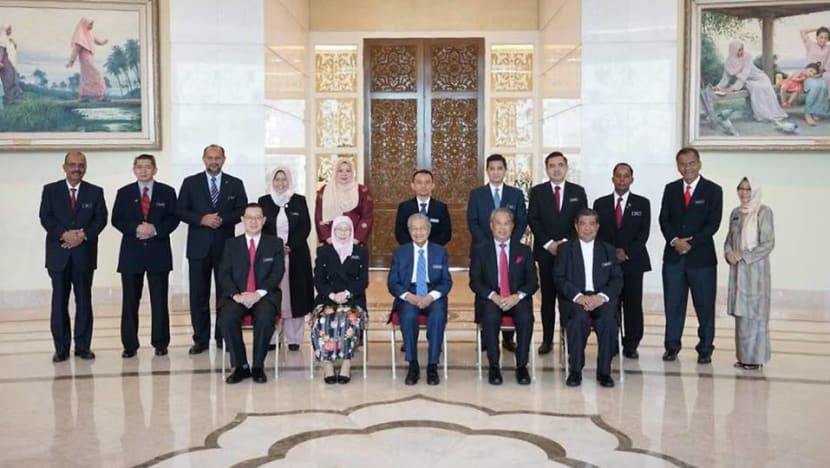 The weak response from the Minister of Women, Family and Community Development to news reports of a marriage between an 11-year-old girl and a man 30 years her senior drew outrage from the Malaysian public who agitated for action.

Questions will certainly remain over Pakatan's ability to see through all of its promises but might internal strife be its greatest concern? 
Aside from chatter of a power struggle within PKR, Deputy Prime Minister Dr Wan Azizah Wan Ismail has also highlighted concerns that some civil servants were obstructing the work of the new government.
This corresponds with my observations in rural areas where some newly appointed Pakatan Harapan representatives seem to have been side-stepped and isolated. Some agency heads are also allegedly refusing to report to superiors who are young, female or non-Malay.
Race will remain a challenging issue. While Malay supremacist refrains make little headway in urban areas, fears of loss of rights, identity and religious superiority cut deep in rural Malay areas and whispers of unease and concern are prevalent.
For instance, efforts to re-examine the role of the Islamic development unit known as JAKIM by the Council of Eminent Persons were met with hostile reactions from some NGOs and was countered with the establishment of a new, reportedly more conservative, committee to review Islamic Affairs reporting directly to the Conference of Malay Rulers.
Trust between the new government and Malaysians will remain fragile. Even among more well-informed voters, doubts persist about the government's intentions behind decisions made.
For instance, the firing of competent professionals in government-linked corporations and the closing of several government agencies set up under the Barisan Nasional coalition raised anxieties about transparency, political vengeance and concerns whether their ouster simply makes space for a new breed of cronies.

Scepticism over the government's claim of a RM1 trillion debt and other liabilities persist, in spite of debt breakdowns and documents disclosed.

NOT EASY
To be sure, the Pakatan Harapan government's takeover and overhaul of Putrajaya was never going to be easy.
UMNO's claims that it is only a matter of time before Pakatan Harapan fails resonates with many remaining rural UMNO stalwarts who seem to be waiting in the wings for a return to power.
Mistrust of the new government remain among parts of the population, amidst perceptions of a fragile ruling coalition and a strident, outspoken citizenry.
Indeed, there is much more to be done as Pakatan Harapan heads towards its 100-day mark.
Serina Rahman is a visiting fellow in the ISEAS-Yusof Ishak Institute's Malaysia Programme.