Commentary: Is Grab set to become the next Netflix – and not in a good way?
The ride-hailing sector has been in the spotlight recently amid Grab's shortened waiting time grace period and complaints of higher fares and booking difficulties. Public outcry is unlikely to change anything, say Singapore University of Social Sciences experts.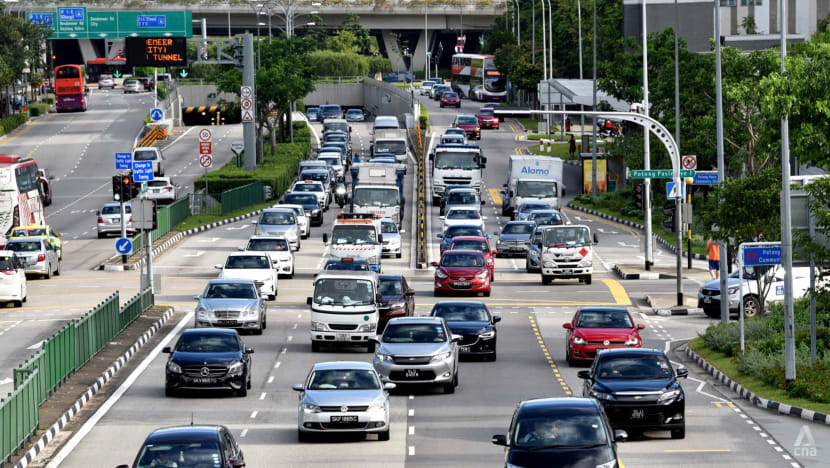 SINGAPORE: Have you been taking the bus or train more frequently recently? Or have you been setting aside more time to book a ride on your mobile app, bracing yourself for fare surges and longer waiting times - and then rushing out the door to meet your ride before the grace period is up?
The ride-hailing sector has been in the spotlight recently amid complaints of higher fares and booking difficulties. These issues have been attributed to a higher demand for rides after COVID-19 community safe management measures were eased, employees returned to the workplace and fewer drivers.
Grab's move last month to shorten its grace waiting time and cancellation period from five to three minutes also received near immediate backlash from passengers.
While Grab drivers rejoiced the change, passengers took to social media to air their grievances about errant drivers who indicate they arrive at the pickup location before actually reaching, as well as drivers who go to the wrong pickup point.
Will public outcry change anything? It's unlikely.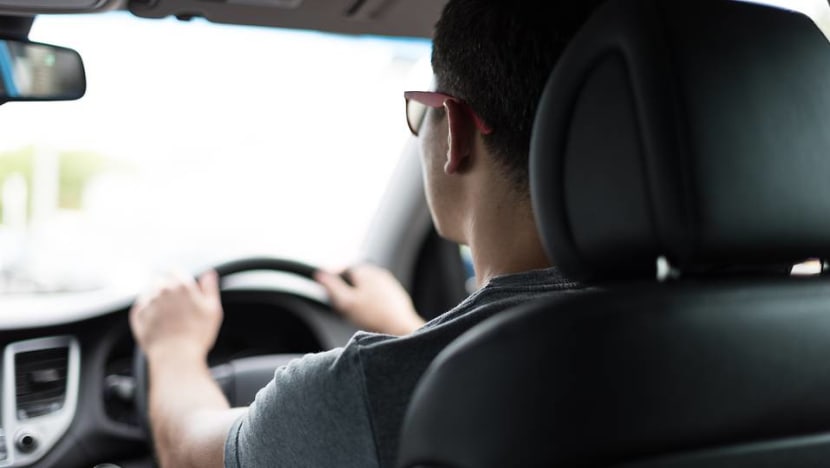 Mr Yee Wee Tang, managing director of Grab Singapore, said in an interview with CNA last week that the decision to shorten the grace period was made after feedback from drivers, and that passengers will "ultimately" benefit from the move. The shorter grace period, he said, is expected to increase productivity and efficiency in Grab's network, and lead to more drivers on the road.
"There will be consumers who are unhappy. But what we're trying to do is really shift the behaviour," said Mr Yee.
DRIVERS ARE IN SHORT SUPPLY
In the private-hire transportation sector, where all the ride-hailing companies are competing for drivers, the shortage of drivers is a perennial issue. 
Rising petrol prices and operational costs have made driving for ride-hailing companies less attractive. The strong job market and falling unemployment rate are prompting more drivers to choose a full-time job for income stability instead of driving for ride-hailing companies earning an uncertain income. These two factors have further compounded the driver shortage issue.
Transport Minister S Iswaran said in Parliament earlier this month that since January 2020, the number of active taxi and private-hire car drivers has fallen by 18 per cent to about 57,000 drivers as of June 2022.
On the other hand, with the easing of COVID-19 measures and increased social activities, demand for private-hire transport has increased drastically, with daily point-to-point trips increasing by 30,000 in June compared with February.
To meet demand, ride-hailing companies are implementing initiatives to attract more drivers. Companies also have to resort to surge pricing, which results in higher fares for passengers, especially during peak hours.
Grab's new waiting time policy might be another attempt to support and retain its existing active drivers while also enticing new drivers to join the company.
But other ride-hailing services such as Gojek, Ryde, TADA and ComfortRide also have cancellation policies, and they might eventually jump on the bandwagon to implement a shorter waiting time grace period to attract drivers.
WILL THE DISRUPTOR BECOME DISRUPTED?
Ride-hailing apps have disrupted urban transportation in cities worldwide in the past decade. Singapore commuters also rely on mobile apps to book rides to their chosen destinations, be it for work or recreation.
Government policies here have advanced such shifts in user habits. For example, Singapore's move toward a "car-lite" society means reduced car ownership and greater reliance on ride-hailing services and other modes of travel, including vehicle sharing. This is backed by societal support for eco-friendly options to help address climate change.
Since Grab launched 10 years ago in Singapore, it has disrupted the transport market in a big way. In the early days, it competed head-to-head with Uber, with the latter eventually selling its Southeast Asian business to Grab for a 27.5 per cent stake in the business.
Since then, Grab has become the biggest player in this region. It has expanded to other businesses such as food delivery, grocery delivery and express delivery, and obtained a licence for digital banking services.
In the ride-hailing business though, the challenge is whether Grab can weather the current grouses from passengers and remain as strong as before, or will it push commuters towards traditional transport options like taxi services or buses?
Will Grab become the next Netflix, which was once the leading disruptor in the streaming market but lost millions of customers during the last two quarters?
ARE TRADITIONAL PLAYERS THE ANSWER?
According to Grab's latest financial records, it posted a US$435 million (S$600 million) loss for its first quarter ended March, extending a US$1.1 billion loss in the previous quarter. Its loss for the whole of 2021 was US$3.6 billion.
While Grab has been at the forefront of the disrupted market in the private-hire transportation sector, questions have been raised on whether it can continue to hold its own with the introduction of debatable policies such as the reduced grace period for penalty-free waiting time.
Are "traditional" brands such as ComfortDelGro likely to catch up or even overtake Grab?
From the technological perspective, "catching up" might not be too hard as some of these traditional players have also introduced ride-hailing, electronic payment services and one-stop lifestyle services, albeit with limited traction.
The bigger question is whether they are agile enough to meet shifting consumers' expectations and demands.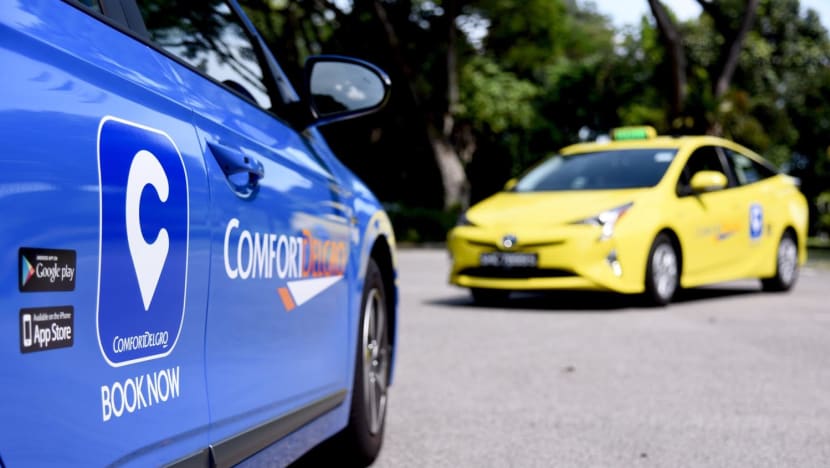 If these traditional companies simply follow Grab's lead instead of innovating and introducing game-changing strategies that pique consumers, they are unlikely to surpass Grab's lead in the market. At best, they may only continue to play catch-up.
Grab is now pretty much a one-stop shop for consumers, with transportation, delivery, shopping, and different payment gateways. Moreover, consumers are given rebates or rewards for using each of these services. This reward policy boosts consumers' loyalty and incentivises them to continue with Grab to cash in on these benefits.
In a way, they become "captive" consumers whose opportunity costs of switching to other service providers are high, compared to putting up with the surges, higher fares and shorter waiting time grace period.
As yet another example of Grab's forward-looking strategy, it has started actively promoting its "buy now, pay later" option to meet emerging consumers' needs to purchase on credit.
This payment feature can be seen as a further move to expand its service offerings to entrench its existing users, while enticing cash-strapped users to come on board.
With its array of services under a single app and rewards policy that promotes consumer retention, Grab has advantages over its competitors in the traditional transportation market segment.
In the foreseeable future, Grab might still be the leading service provider in Singapore, especially if it can address concerns regarding inaccurate arrival times or wrong pickup locations.
As for consumers, they have a choice to switch to alternative options like the bus or train to save costs when time is not a constraint.
Associate Professor Tay Huay Ling, Dr Sugoutam Ghosh and Dr Hsieh Cheng-Hsien are from the Logistics and Supply Chain Management Programme, School of Business, at the Singapore University of Social Sciences (SUSS). Associate Professor Tay is also the Head of International Trade Management Minor at SUSS.