Commentary: What does Queen Elizabeth's death mean for countries where she's head of state?
Queen Elizabeth II was a powerful obstacle to republican calls from Commonwealth countries that wanted to break the link to the British crown. But she is now gone, and the new King cannot match that stature, says NUS history professor Brian Farrell.
SINGAPORE: For quite some years now, a pretty clear majority view took shape in my homeland, Canada, regarding the question of whether the country should remain a constitutional monarchy.
The general response was "maybe down the road we need to discuss that issue, but not while the Queen is alive".
That united nearly everyone from monarchists to determined republicans. It spoke to something fundamental: Queen Elizabeth II had earned enormous respect and widespread affection for her many long years of setting such a striking example of devotion to duty, sense of responsibility and commitment to service.
In a time when it seemed nearly everyone only wanted to talk about their rights and privileges, she stood out by quietly but doggedly focusing on her obligations. But, it also suggested Canadians felt more strongly about her personally than they did about the institution of monarchy, and thus about whether it should continue to define their own constitution.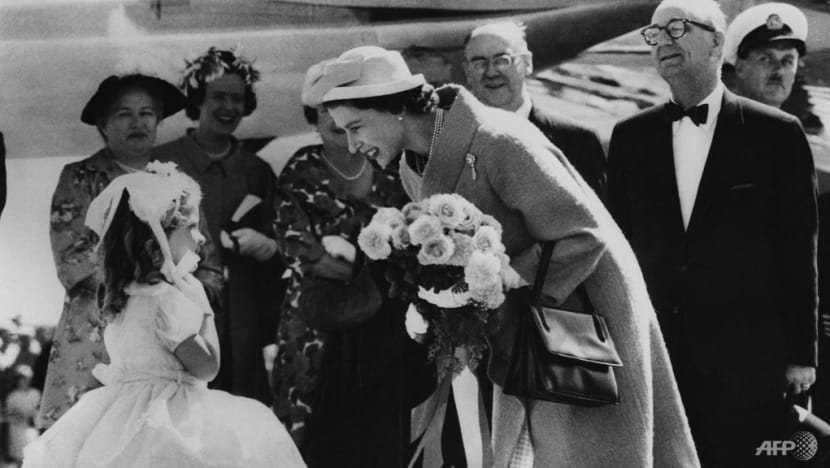 WILL CALLS FOR REPUBLICANISM GROW LOUDER?
The death of Queen Elizabeth II brings us now towards that moment of possible change. At the time of her death, Queen Elizabeth II was the monarch of 14 countries that are a part of the Commonwealth realm, in addition to the United Kingdom. This means that they recognised Queen Elizabeth II as head of state, although her role in those countries was largely symbolic.
Eight of them are in the Caribbean, four in the Pacific. But only the other two have largeish populations: Australia and Canada.
But as her son King Charles III now takes over the throne, the debate over whether it is time to replace the British monarch with an elected head of state has intensified.
It is certainly true that each has its own individual situation and will make its own response to this time of constitutional reflection. One already has: Jamaica, after a not-so-successful royal tour by the new Prince and Princess of Wales, indicated it will soon follow its neighbour Barbados, and reconstitute as a republic.
Barbados cut ties with the British monarchy and became a republic in November 2021, electing Dame Sandra Mason as its first president.
QUESTIONS OVER NEW KING'S POPULARITY
In expanding societies, evolving as multiracial communities, institutions that stand for continuity stretching back into the mists of time will not fare well.
Our 21st century information age driven thirst for change will make itself felt. So will growing feelings that this sort of connection, which still seems to stand for some sort of residual subordinate status to a foreign country, is now obsolete. Those feelings are not constitutionally correct.
King Charles III is now head of state of all these realms directly; he is the hub of the wheel, each is a spoke connected directly to him. But that is too complicated a reality for most to see. He lives in London. He is British. It smacks of colonial hangover. So it must go.
Queen Elizabeth II was a powerful obstacle to these agendas. Her popularity and respect soared above them. But she is now gone, and the new king cannot match that stature.
Turning a monarchy into a republic poses serious and complicated questions, affecting politics, law, and how a country can function. They will not be ignored. But increasingly, as time passes, they will not be seen as fatal either. Feelings will trump practical considerations.
At the turn of the century, a controversial Australian referendum produced a vote not to become a republic, but only partly because no really good answer was given to the key question: "What form shall it take?".
The other reason was the large number of monarchist voters who defended the institution because it formed part of their identity. Many of them are now gone and the younger generation has different perspectives.
UP TO MEMBER STATES TO DECIDE
While Australian Prime Minister Anthony Albanese has previously said that a republic referendum is not a priority of his, and most recently on Sunday (Sep 11) said that now was not a time for a change but for paying tribute to the Queen Elizabeth II's life, Australia is still likely to lead the way.
More to send a signal as to who they now are, rather than agreeing on any specific form of governance, Australians will opt to become a republic because this strikes the lowest common denominator, it needs no explanation: We are now completely on our own.
The position of the monarchy itself has been clear on this issue for decades: This is a matter for you to decide, please keep us informed.
In a June speech to Commonwealth leaders in Rwanda, the then Prince of Wales acknowledged growing republican movements in some member states.
"I want to say clearly, as I have said before, that each member's constitutional arrangement, as republic or monarchy, is purely a matter for each member country to decide.
"The benefit of long life brings me the experience that arrangements such as these can change, calmly and without rancour," he said.
The rest will follow, in their own time and along their own path.
New Zealand Prime Minister Jacinda Ardern said on Monday (Sep 12) said she expects the Pacific nation to become a republic "in my lifetime", although it is not on the agenda in the short term.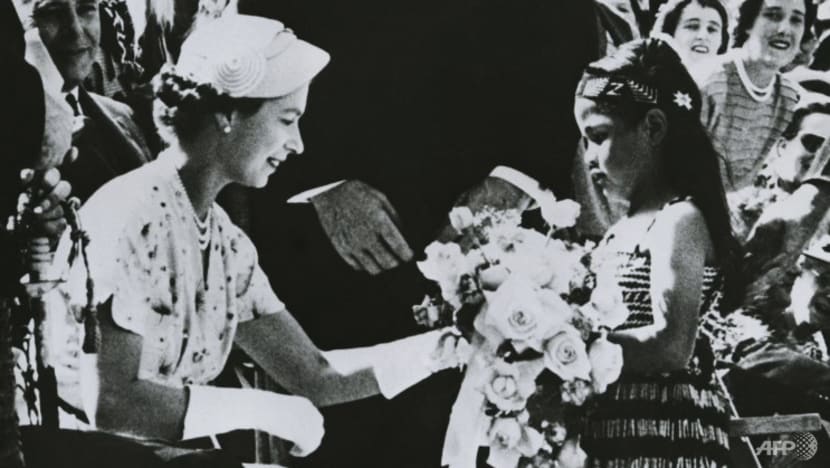 I think Queen Elizabeth II understood this. I think this is why she poured her heart and soul into preserving and maintaining the Commonwealth, a political voluntary organisation to which states can belong even if they were never once a British colony, let alone now a republic. Aside from the 14 Commonwealth realms and the UK, 36 member states are republics while the remaining five countries have different monarchs.
This unique grouping has value, is adaptable and could maintain useful links. Queen Elizabeth II saw this, so she focused on what could adapt to a changing future, rather than what would not. This was wise and will pay dividends.
By the time of the New Zealand bicentennial marking the Treaty of Waitangi, which will be in 2040, even "loyal" New Zealand and disorganised Canada are likely to no longer have any monarch as their head of state, wherever he or she lives.
But the 14 realms of today will all very likely still be members of a useful and productive Commonwealth. This will in the end be Queen Elizabeth's real legacy to her "realms beyond the seas".
Brian Farrell is Professor of History at National University of Singapore.