Commentary: A true champion, Roger Federer's legacy of greatness and grace will be missed
Roger Federer's greatness was defined not just by his ability to win, but also by the grace with which he carried himself on and off the court, says CNA's Matthew Mohan.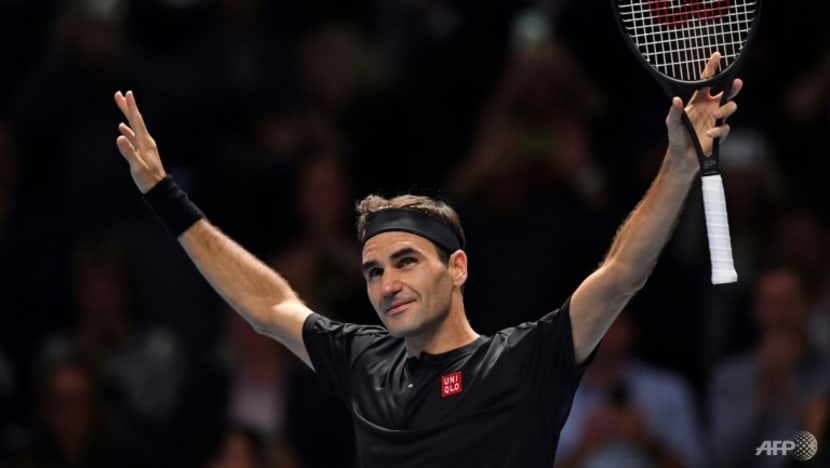 SINGAPORE: I used to root against Roger Federer whenever he glided across my television screen.
Yes, against him.
It was possibly because my younger brother was a Federer fan, but probably because the man seemed simply invincible. Backhands sliced with exquisite perfection, forehand winners swept past desperate lunges, cross-court volleys hit with inch-perfect precision.
Federer had a magician's repertoire. A hint of a smile, a pump of the fist, a wave to the crowd. Little sound, not much sweat.
Match after match, Grand Slam after Grand Slam, the juggernaut rolled on. After all, there is a reason why he is nicknamed Federer Express. It was a little infuriating how good he was to the teenage me. 
But Federer was more man than machine. He showed that one could be strong but also vulnerable.
I watched him weep after a 2009 finals defeat to Rafael Nadal at the Australian Open. Eight years later, he sobbed with joy as he kissed the trophy. 
His game may have been immaculate, but he was human after all. The Swiss legend announced his retirement in a statement on Thursday (Sep 15). Federer, who won 20 Grand Slam singles titles, will retire after the Laver Cup in London.
The 41-year-old will now join 40-year-old Serena Williams, who played her final match at the US Open earlier this month, in the "retirement club" of tennis greats. Their retirement, just weeks apart, marks the end of an era.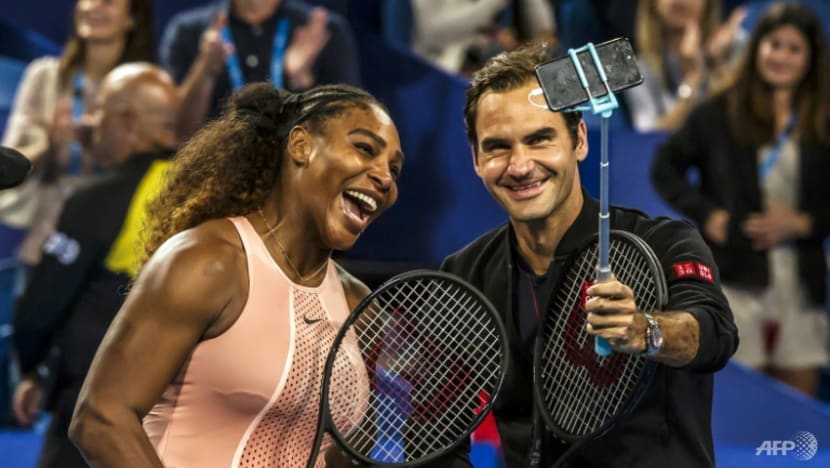 For Federer, the last three years have been beset with injuries and surgeries. In 24 years, he has played more than 1,500 matches. One can only imagine the punishment and pain.
As he said in his retirement statement: "I also know my body's capacities and limits, and its message to me lately has been clear. I am 41 years old ... I must recognise when it's time to end my competitive career."
GREATNESS AND GRACE
Federer was 16 years old when he won the Wimbledon junior title in 1998. Five years later, he won his first Grand Slam title at the same venue.
He went on to win seven more Wimbledon titles, claim five US Open titles, and take six Australian Open crowns. A single French Open in 2009 capped off a career Slam.
His last Grand Slam win was at the 2018 Australian Open - at 36, Federer was the oldest world number one in the history of the ATP rankings. Federer also holds the record for 237 consecutive weeks as world number one.
Federer didn't just win matches; he did so in style. There was a balletic elegance to his game.
While others wielded their racket like a sledgehammer, Federer handled his like a wand. He didn't bludgeon shots, he composed them. Nobody showcased the game of tennis quite like Federer.
Former tennis player and ESPN commentator Patrick McEnroe described him as a "classic player". "He left a mark with the way he played the game and pushed the envelope for the rest of the field," said McEnroe.
Australian tennis player Nick Kyrgios summed up well what it is like to play against Federer as compared to the likes of Novak Djokovic and Rafael Nadal. "Federer can make you feel really bad," he said earlier this year. "He makes you want to leave the court, he can make things seem really quick and the court's really small."
It was not just about Federer's on-court artistry. In an era of racket smashing and umpire bashing, Federer was an exception, having mellowed considerably since his days as a hot-headed youngster.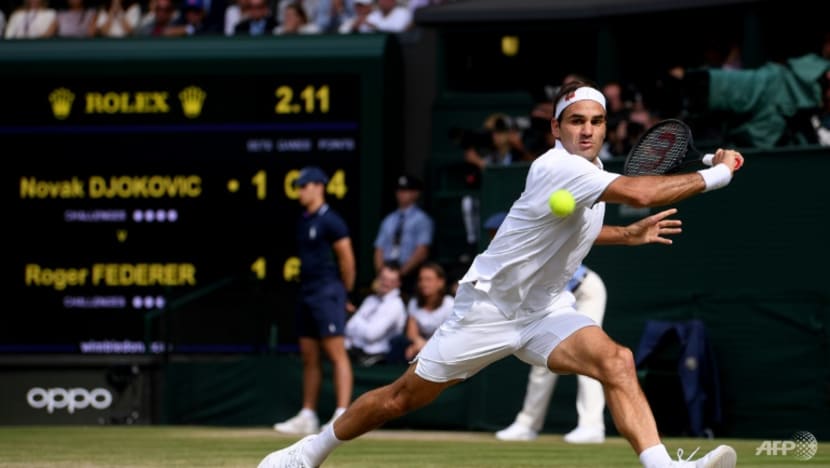 He displayed sportsmanship throughout his career: In a 2011 Basel Open semi-final clash against compatriot Stan Wawrinka, Federer hit a backhand wide while his opponent lay tripped up on the ground. When the point was mistakenly awarded to him, Federer pointed out that he had missed and the correct score was restored.
Years later, at a Hopman Cup match against Alexander Zverev, the German's serve was incorrectly called wide by the umpire. With a smile, Federer told Zverev that the shot was "close, very close". Zverev called for a review and won the point.
REMEMBER ME THIS WAY
Federer was classy off the court as well.
When he was asked in 2019 by Vogue how he hoped to be remembered, he said: "As a good guy for tennis, philanthropic, and I don't know, a good tennis player maybe?"
He started his own foundation in 2013, which supports educational projects located in southern Africa (his mother was born in South Africa) and Switzerland. According to the Roger Federer Foundation, it has spent 68 million Swiss francs (US$70 million) on education initiatives in 9,300 primary school and pre-schools, with more than 1.98 million children benefitting over the past 18 years.
Most recently, Federer announced that his foundation would donate US$500,000 to ensure children affected by the war in Ukraine are provided with care and access to education.
IRON SHARPENS IRON
From Boris Becker to John McEnroe, Andre Agassi to Pete Sampras, every era of men's tennis has seen incredible talents. But the decades belonging to the "Big Three" - Federer, Nadal and Djokovic - have arguably been the most compelling of all.
The stranglehold that the trio have had is unprecedented. Federer's Grand Slams record has since been surpassed by Djokovic (21) and Nadal (22), but the iconic rivalry between Federer and Nadal - "Fedal" to some - has unquestionably been the headline act. 
Just as iron sharpens iron, they have pushed each other to bigger and better things.
Nadal burst on the scene when Federer was at the peak of his powers and world number 1. And it was the Spaniard who denied Federer his career Slam with his dominance at Roland Garros until Federer made the breakthrough in 2009.
The pair were fierce rivals on court - the matador and the maestro - but good pals off it. In the opening line of his moving tribute penned to Federer, the 36-year-old said: "Dear Roger, my friend and rival. I wish this day would have never come."
Tributes like Nadal's highlight that Federer's greatness was defined not just by his ability to win, but also by the grace with which he carried himself on and off the court.
This, more than his countless trophies and numerous accolades, will be his legacy.
Matthew Mohan is a senior journalist at CNA. He specialises in sports reporting, and most recently covered the Tokyo Olympics.