Commentary: Putin is still weakened, even with Wagner mercenary Prigozhin dead
It is important to remember that Russia President Vladimir Putin personally and publicly gave the mercenary boss guarantees about his safety after the mutiny, says a defence expert from Australian Defence College.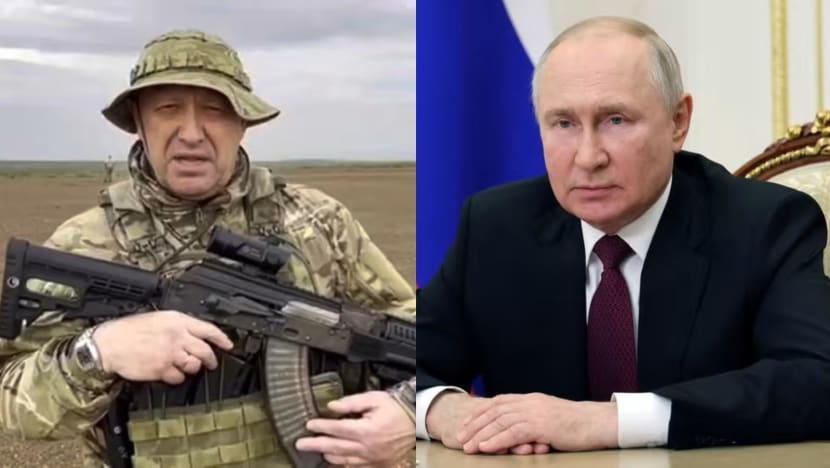 CANBERRA: The reported death of Wagner Group chief Yevgeny Prigozhin in a plane crash, along with the mercenary group's co-founder Dmitry Utkin, comes as little surprise.
If anything, it's more surprising that Prigozhin had remained alive for so long after leading an armed revolt against the Russian military, condemned at the time by Russian President Vladimir Putin as an act of treason.
For many analysts, with Prigozhin's death - which happened exactly two months after his "march for justice" saw an armed Wagner column stop just short of Moscow - the natural order of Russian politics has finally reasserted itself.
Prigozhin was certainly no freedom fighter. He was a thug who rose from Putin's caterer to his main foreign influence peddler, and only more recently as head of a military company that was at best semi-private. He revelled in brutality, praising the execution of Wagner deserters with sledgehammers and promoting the tool as the group's totem.
And ultimately, he became rich and somewhat powerful in a system that rewards ruthlessness, coupled to unswerving fealty to its tsar.
Prigozhin's inability to navigate the second part of Russian politics' iron law, feuding publicly with the armed forces and eventually losing out when Putin came down on the side of Defence Minister Sergei Shoigu, has, it seems, eventually led to his undoing.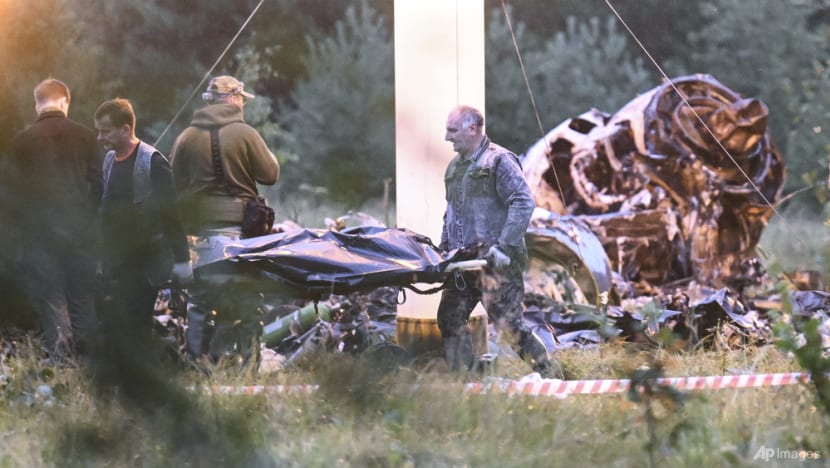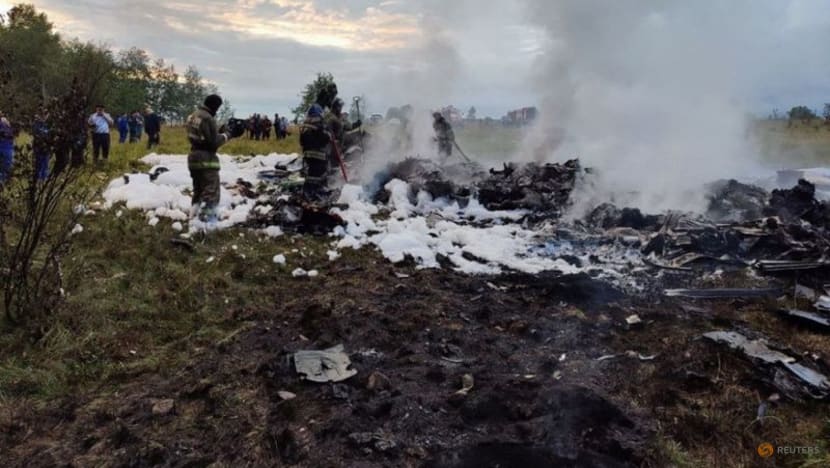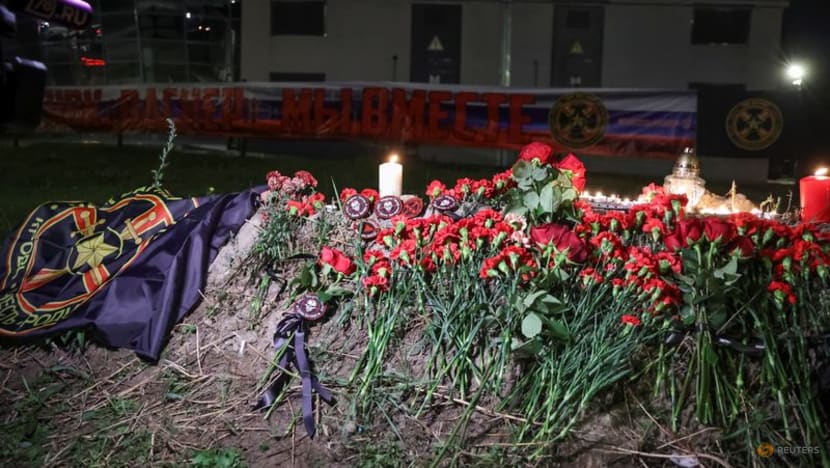 STICKY END TO PRIGOZHIN'S MUTINY
If Wagner's Telegram channel is correct in claiming his plane was brought down by an air defence missile - which Wagner forces had used against Russian helicopters during their drive to Moscow - then Prigozhin's demise will echo a brutal poetry common in Russian politics. It is certainly consistent with the tendency of others who challenge Kremlin power structures to die in exotic and implausible ways.
But the sticky end that Prigozhin seems to have eventually come to nonetheless leaves some important lingering questions.
Does this put to bed speculation about Putin's future? In a word, no. The Kremlin will put little effort into dispelling the conclusion that Prigozhin's death was not an accident, and there's no doubt that on the surface Putin will appear strengthened by it.
But the clock can't be unwound: Prigozhin's "betrayal" revealed the inherent fragility of a Russian state built around one individual at the centre of its political gravity, surrounded by a tempest of warring clans.
That Prigozhin might well have succeeded had he chosen to push on to Moscow has not been missed by Putin critics, especially for Russian nationalists - among whom Prigozhin was both popular and seen as a patriot.
A REMINDER VLADIMIR PUTIN CANNOT BE TRUSTED
Even if Prigozhin's death doesn't stop Putin's downward trajectory, will it at least stabilise Russian politics for a while? That's harder to answer.
On the one hand, it shows that political terror remains a hallmark of Putin's Russia, and past experience shows it can be very effective. But on the other it is revealing for its apparent treachery.
It is important to remember that Putin personally and publicly gave Prigozhin guarantees about his safety. At the very least, then, this episode will serve as a reminder that the President's promises cannot be trusted.
Does this mean the end for private military companies in Russia? Again, the answer is no. Rather than moving away from the use of private armies, Russia has instead gone on a bonanza creating new ones.
And whereas they have previously helped to stabilise regions such as Chechnya under the iron control of Ramzan Kadyrov, the proliferation of new private military companies raises the spectre of warlord politics taking hold more broadly in Russia. And as the recent Wagner episode demonstrated, there is no guarantee that a "private" military organisation will be more loyal to Putin than to the elites who create and fund them.
What does the future hold for Wagner's operations in Africa and the Middle East? In addition to a key role propping up Syria's Bashar Al Assad, Wagner has been important for the Kremlin in supporting a belt of pro-Russian (and often anti-Western) governments from Mozambique to Mali. Indeed, Prigozhin's last video message from Mali seemed to indicate the group was actively recruiting and open for business.
RIPPLE EFFECTS ON WAR IN UKRAINE
What effect does the death of Wagner's two co-founders have on the war in Ukraine? Operationally, probably not a great deal.
Wagner has been absent from the fighting for about two months now, which has had little impact - with the possible exception of some limited shock-troop offensive capacity.
But the ripple effects from seeking out and purging Wagner sympathisers from Russia's regular military continues, inevitably with a negative effect on morale. The most high-profile casualty here is Sergei Surovikin, the former commander of Russian forces in Ukraine and arguably the campaign's most competent general, who has just been removed as Air Force chief, after disappearing on suspicion of being complicit in the Wagner revolt.
If there's one clear takeaway from Prigozhin's long-anticipated demise, it will be the conclusion that nobody is safe in Putin's Russia. That fact alone suggests Prigozhin's impact on Moscow's political maelstrom will continue even after his death.
Matthew Sussex is Senior Fellow at the Centre for Defence Studies, Australian Defence College, and Adjunct Associate Professor at the Griffith Asia Institute, Griffith University. This commentary first appeared on the Lowy Institute's blog, The Interpreter.