Commentary: Would Putin really be willing to expand the war beyond Ukraine as retaliation for Western tanks?
The West has been reluctant to provide heavy weapons to Ukraine for fear of escalating the conflict with Russia. Former diplomat James Carouso weighs in on whether the decision to send tanks has raised the stakes dangerously.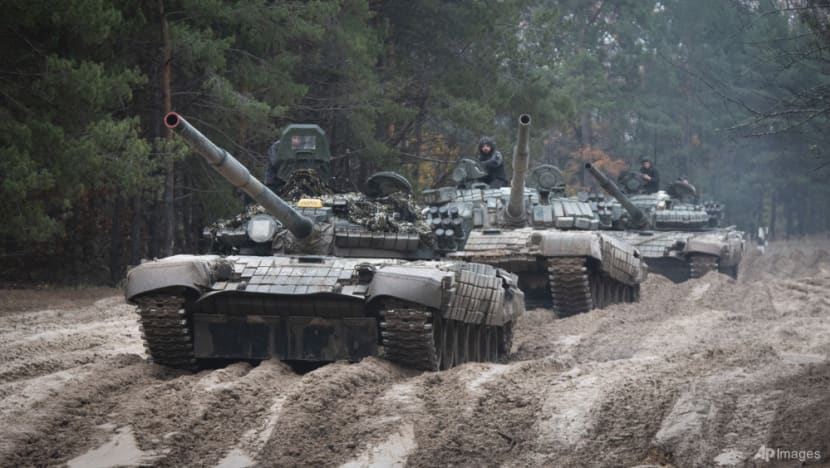 WASHINGTON DC: After months of pleading by Ukraine and significant Western reluctance, it was announced on Wednesday (Jan 25) that Germany will send Leopard 2 battle tanks and authorise European nations to re-export their German-made tanks to Ukraine while the United States will provide M1 Abrams tanks. 
German concerns about supplying tanks have been partially due to the historical baggage of the Nazi invasion of the Soviet Union in World War II. Images of German Panzers rolling across the Russian steppes and the ensuing death and destruction are seared into the historical memories of both Germans and Russians. 
Just under two years before the attack, Nazi Germany and the Soviet Union had signed a non-aggression pact not to attack each other. That pact also contained a secret protocol dividing Eastern Europe into zones of influence that led to the German invasion of Poland from the west and by the Soviets from the east. So it is no surprise that Eastern European countries have been most vociferous in support of supplying more weapons to Ukraine.
The West, in general, has been reluctant to provide weapons that are primarily for offensive military operations for fear of escalating the conflict with Russia.
FEAR OF RUSSIAN RETALIATION HAS DISSIPATED
The world is, of course, closely watching Russia's response. Moscow reacted to the tanks deal by rolling out threats of further escalation, calling it an "extremely dangerous decision" and saying previous "red lines" were now a thing of the past. Russian forces unleashed missiles across Ukraine on Thursday.
But European fear of direct Russian retaliation against the West that goes beyond cutting off energy exports has dissipated.
Ukrainian President Volodymyr Zelenskyy captured this with a joke during an interview with an American talk show host in December 2022:
"Two Jewish guys from Odessa meet up. One asks the other: 'So what's the situation? What are people saying?'
"And he goes, 'What are people saying? They are saying it's a war.'"
"What kind of war?"
"Russia is fighting NATO."
"Are you serious?"
"Yes, yes! Russia is fighting NATO."
"So, how's it going?"
"Well, 70,000 Russian soldiers are dead. The missile stockpile has almost been depleted. A lot of equipment is damaged, blown up."
"And what about NATO?"
"What about NATO? NATO hasn't even arrived yet."
The point being, Russia has already suffered enormous losses without facing the full might of the North Atlantic Treaty Organization (NATO). Would Russian President Vladimir Putin really be willing to expand the war beyond Ukraine?
The West believes Russian bluster, including the occasional hint of using nuclear weapons, is actually a sign of Putin's desperation.
IN THIS FIGHT FOR THE LONG TERM
This decision on tanks is part of a continuing escalation in the types and sophistication of weapons being provided to Ukraine.
From strictly hand-held and short range missile systems and limited-range artillery systems, the US now is providing advanced HIMARS missile launch and Patriot missile defense units. Even the supply of tanks is being made on an escalatory basis with the US equipment not due for delivery until sometime towards the end of the year.
With battle tanks checked off, talk has already turned to the next item on Ukraine's wish list for more Western firepower since early in the war – fighter aircraft, including F-16 jets.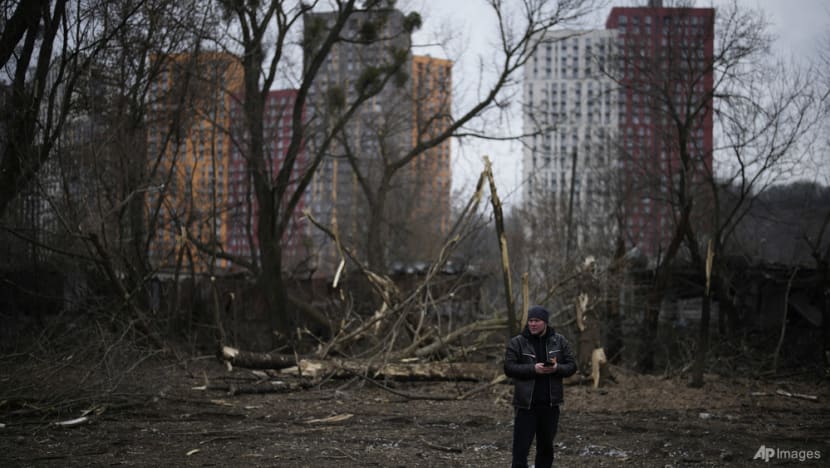 Clearly, it is meant to demonstrate to Putin that the West is in this fight for the long term - that the longer Russia continues its aggression, the more sophisticated weapons the West will provide to Ukraine.
By ratcheting up the cost to Russia and the increasing Ukraine's lethality, the West hopes to convince Putin to change course, or at least offer signs he is truly ready for serious negotiations.
STILL NO INDICATION OF WHAT NEGOTIATED PEACE WILL LOOK LIKE
The provision of offensive weapons is also a response to Russian attacks on Ukrainian civilian targets, including infrastructure to supply electricity, heating, communications and water.
International lawyers will argue whether or not such attacks constitute the legal definition of war crimes, but there is little doubt that part of the Russian objective is to freeze Ukrainians into submission.
Concomitant with the provision of new weapons have been comments by senior military officials in the West that a negotiated settlement will be required to end hostilities. General Mark Milley, chairman of the US Joint Chiefs of Staff recently told the press: "From a military standpoint, I still maintain that from this year it would be very, very difficult to militarily eject Russian forces from every inch of Russian-occupied Ukraine." 
"I do think at the end of the day this war, like many wars in the past, will end at some sort negotiating table, and that will be determined in terms of timing by the leaders of both countries," he added.
Zelenskyy is promising to fight until all of Ukraine - including Crimea - is returned. But can Zelenskyy or the West permit naked military aggression to be rewarded by ceding any land?  
Putin had annexed Crimea in 2014 and signed a law in October 2022 to annex four partially-occupied provinces (Donetsk, Luhansk, Kherson and Zaporizhzhia) that lie along the Sea of Azov. Can he be seen to lose what he portrays as part of Russia occupied by Russian-speaking people?
There is still no indication of what a settlement might look like, so death and destruction will continue in Ukraine.
James Carouso is a Senior Fellow and Chair of the Australia Advisory Board at the Center for Strategic and International Studies, Washington DC, and a former Acting US Ambassador to Australia.