Commentary: Russia's escalating use of Iranian 'kamikaze' drones creates new problems for Ukraine
The kamikaze drones are slow and easy to target, but the low cost of those weapons means Russia could conduct mass swarming attacks against Ukraine, tying up and potentially overwhelming air defences, says defence writer Mike Yeo.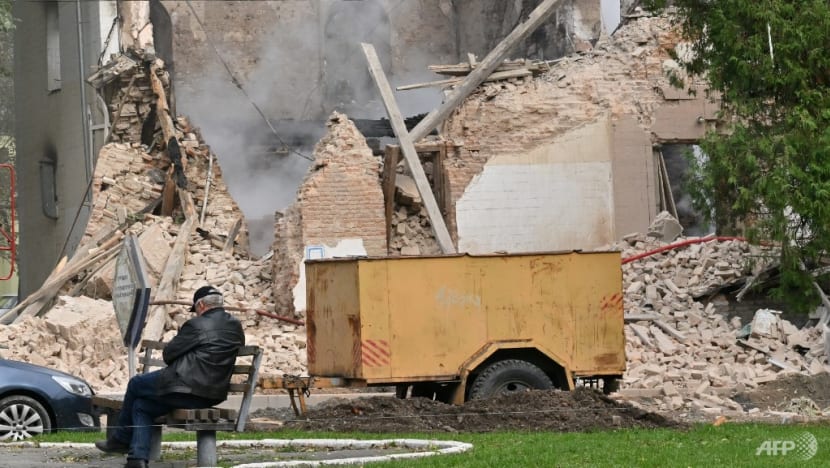 MELBOURNE: Russia has continued its recent long-range attacks on Ukrainian cities in the wake of Ukraine successfully disabling the Kerch bridge that connects Russia to the occupied Crimean Peninsula.
The barrage against Ukrainian targets ranging from power plants to a pedestrian bridge in Kyiv have used various long-range weapons in Russia's inventory, including Iskander ballistic missile, air- and sea-launched cruise missiles, and Iranian-built "kamikaze" drones.
The latter, designated the Shahed-131 and the larger Shahed-136 but known as the Geran-1 (Germanium-1) and Geran-2 in Russian service, is a loitering munition at its core.
They are essentially powered, winged bombs designed to fly to, and crash into a target, triggering its on board warhead to destroy or damage it.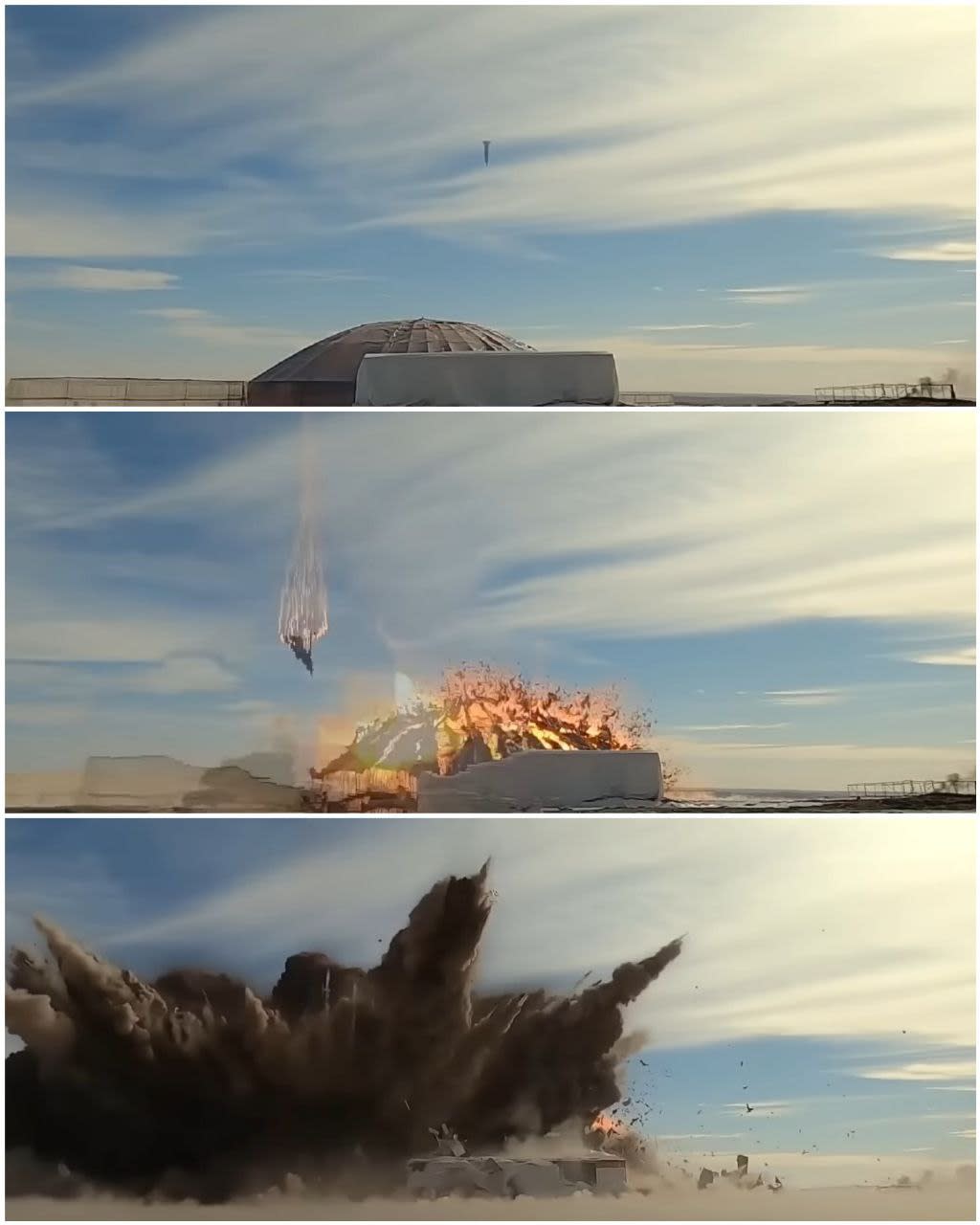 The Shahed-136, which is launched from the back of a truck in batches of five, makes use of a small rocket booster that ignites on launch for acceleration before its own propeller engine takes over once clear of its launcher.
According to data from manufacturer Iran Aircraft Manufacturing Industries, the kamikaze drone flies at a top speed of 185kmh and weighs about 200kg, although data on how much of that is made up of its explosive warhead is not known.
The Shahed-136 has no on board cameras, meaning it has no man-in-the-loop capability for an operator to control it or select a different target for attack while in flight. It therefore must be programmed to hit a selected target using GPS coordinates before launch.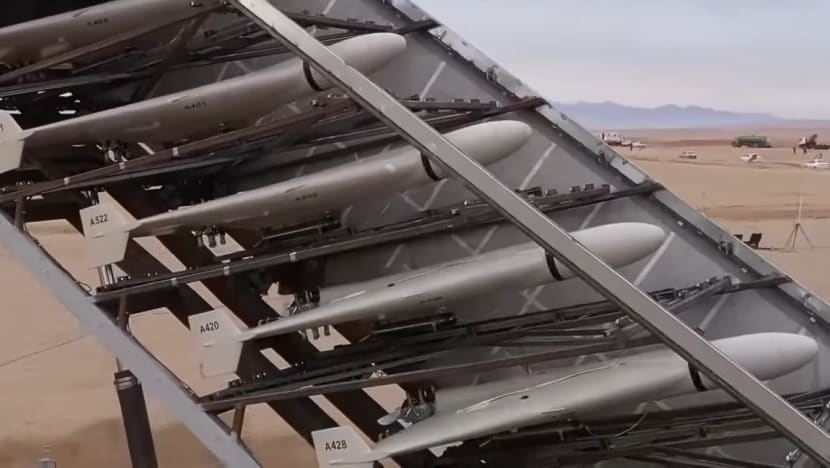 RUSSIAN USE
Kamikaze drones have seen some use by both sides in the ongoing Russian invasion of Ukraine. The defenders have the American Switchblade 300 and Poland's Warmate, while Russia has used its Zala Lancet and Kub-BLA systems.
However, such systems are relatively short-ranged and use even smaller warheads than the Shahed-136 and are limited to attack targets near the frontlines.
Ukraine has used longer-range drones, believed to be commercially available systems made in China, and used them as modified kamikaze drones on several occasions, including at least one attack inside Russia itself.
US intelligence started warning about the possible sale of Iranian drones to Russia as early as July, with reports that Russia took delivery of the drones in late August.
Both Iran and Russia initially refuted the reports until wreckage bearing the markings "Geran-2" in Cyrillic script started showing up on the Ukrainian frontlines in mid-September.
These were quickly identified by experts as coming from Shahed-136s, and the kamikaze drones have since made almost daily attacks on Ukraine in recent weeks, striking as far as the southern Ukrainian port city of Odesa and capital Kyiv. These were believed to have been launched from Crimea and Belarus respectively, about 200km away from their targets.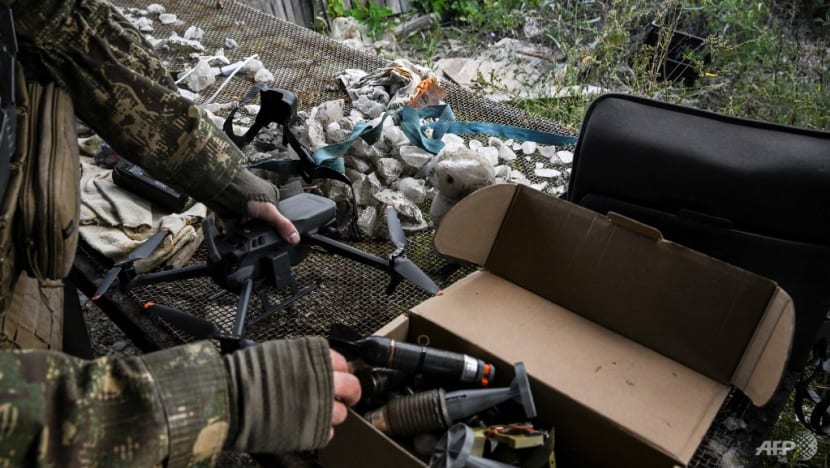 A PROBLEM, BUT NO GAME CHANGER
Reportedly costing US$20,000 each, these kamikaze drones are not game changers by any means. For one, their limitations against hitting anything other than fixed targets mean they have little ability to have any effect on the frontlines, particularly a fast-moving battle where tanks, self-propelled artillery systems and vehicles move about.
Even against fixed targets, their relatively small warheads (for example, each of Russia's Iskander ballistic missiles contains 480kg of explosives, more than the weight of the entire Shahed-136) mean they are unable to do much damage against many large infrastructure targets, except when used against flammable targets such as fuel tanks or unhardened ammunition storages.
Thirdly, their slow speed and inability to be controlled once launched means they can be easily targeted by ground defences as they approach their targets in a straight, relatively predictable flight path.
Ukraine has claimed its air defences have shot down many of the kamikaze drones launched by Russia, including in at least one case, by a manually aimed heavy machine gun.
Nevertheless, they present yet another problem for Ukrainian air defences, which already have had their hands full dealing with Russian aircraft, reconnaissance drones along with long-range cruise- and ballistic-missiles.
In particular, their small size means radars and the naked eye will have difficulty spotting them, although as mentioned above, once acquired, they are not difficult to bring down.  
The lack of man-in-the-loop controls also lends some advantage to the user, as conventional drone jammers that work by severing the electronic links between the drone and its operator, will not work against the Shahed-136.
POTENTIAL FOR MASS SWARMING ATTACKS
The low cost of these kamikaze drones means Russia can potentially conduct larger scale, mass swarming attacks against Ukraine, tying up and potentially overwhelming air defences in the hopes that a small number out of a massed drone swarm manages to get through the defences to hit its target.
And even without hitting its targets, their regular presence over Ukrainian cities far from the frontline puts further psychological strain on these cities, sowing terror amongst the residents.
Ukrainian president Volodymyr Zelenskyy has already warned that Russia has bought 2,400 more Iranian drones, further raising the spectre of mass attacks. 
Looking at the wider picture, kamikaze drones are another key technology that is changing the face of war since their first widespread use during the conflict between Armenia and Azerbaijan in 2020, when even more advanced kamikaze drones supplied by Israel in the hands of Azerbaijan wrought havoc among their opponents.
It enables countries, and even non-state actors with lesser resources, to attack targets far behind frontlines that used to be able to be reached with strike aircraft or long-range missiles, which are more expensive to acquire.
These relatively cheap systems with the ability to loiter for long periods over the battlefield waiting for the right time and right target to strike will be a key capability for militaries going forward.
Air defences will either have to grow in numbers to counter them or stomach the asymmetrical cost differential of having to use a multi-million-dollar missile against a kamikaze drone costing at best a few hundred thousand dollars.
Mike Yeo is the Asia correspondent for US-based defence publication Defense News. He is based in Melbourne.