Commentary: Why was rich, developed Seoul so unprepared for this year's monsoon rains?
Many are asking how South Korea, with all its advanced technology, can fail to manage fundamental matters such as housing and drainage, says Steven Borowiec.
SEOUL: On Aug 8, the skies above Seoul opened up and released a record-setting deluge of rain. Monsoon downpours occur annually on the Korean peninsula, but this year was different. 
Parts of Seoul recorded the heaviest rains since 1920, causing flooding that led to several deaths and millions in property damage. In Dongjak district, 422mm fell over the course of 26 hours, an amount that far exceeds the normal volume for an entire month. 
Walking outdoors felt like being in a blender filled with lukewarm water, with splashes coming in all directions. The booming, percussive sound of the rainfall seemed unreal or, at least, unsustainable. This has to stop soon, I kept thinking. But it continued for hours. 
As the rain fell, puddles grew. Seoul is home to millions who live in tightly packed apartment blocks. Nearly every patch of ground is covered in asphalt or concrete, meaning the ground cannot absorb rainwater but must channel it through a network of pipes into natural bodies of water, such as the Han River that bisects the city. 
This means that even wealthy districts like Gangnam were inundated. In a jaw-dropping photo that has gone viral, a man was pictured sitting on the hood of his car cradling a tablet. His car was angled downward as rain poured all around him, the sinking vehicle acting as an island of last refuge.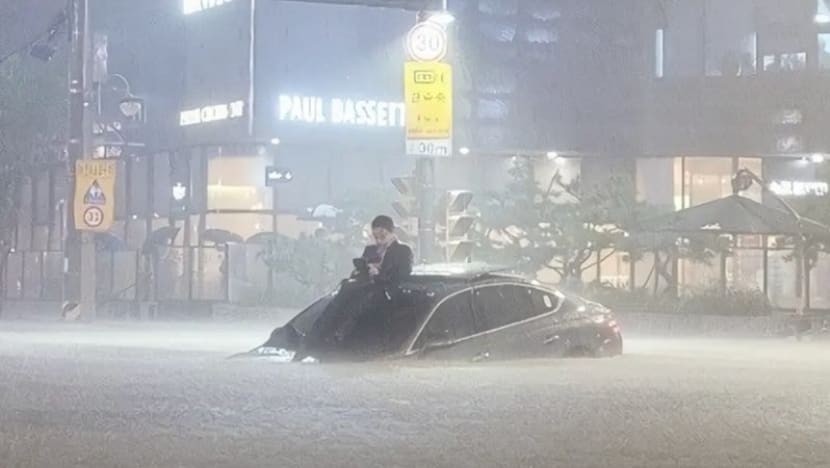 Despite the urgency of the situation, the man, wearing a suit and eyeglasses, tapped on his device.
The image is replete with contrasts: Calm amid chaos and, more broadly, a basic infrastructural problem in a rich, developed neighbourhood.
RISING TIDES, RISING INEQUALITY
But the Seoul denizens who suffered most from the flooding were not in Gangnam, but in less prosperous parts of the city such as in Dongjak, where last week's most tear-jerking story came from.
According to news reports, three members of a family – two middle-aged sisters and a teenage girl – drowned after they were trapped in their semi-underground, or banjiha, home when water rushed down a staircase into their unit. Media reported that the local government was late in issuing warnings to evacuate.
One of the sisters had Down Syndrome. The other sister, a union activist, supported the three of them with her job at a department store. They embody the profile of South Koreans who have few housing options besides a cramped, musty basement, an issue made internationally famous by the award-winning film Parasite.
More than 200,000 banjiha apartments remain in downtown Seoul despite attempts to phase them out following severe floods in 2010 and 2011. This year's floods highlight how South Korea's problems with rising housing prices and inequality remain unaddressed.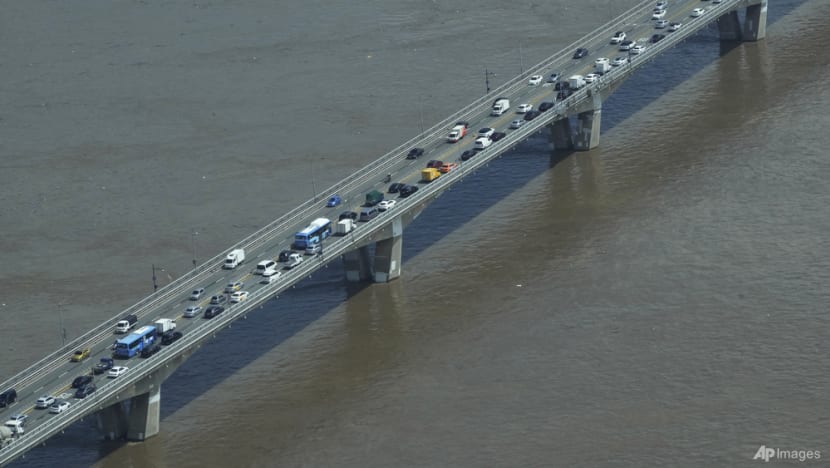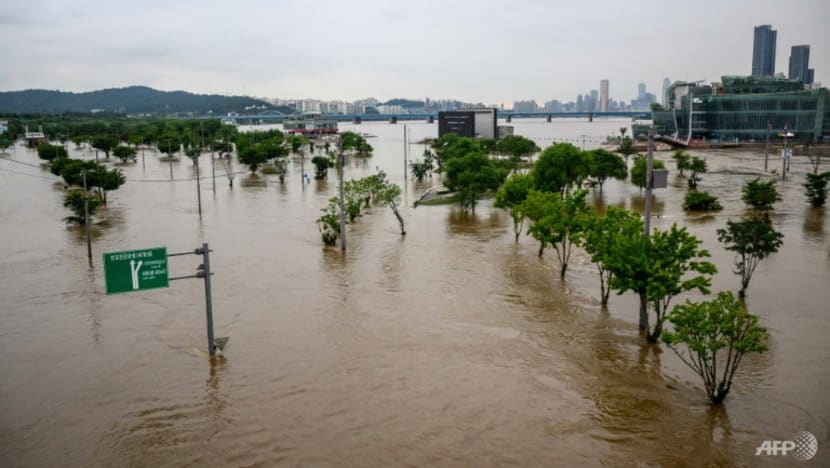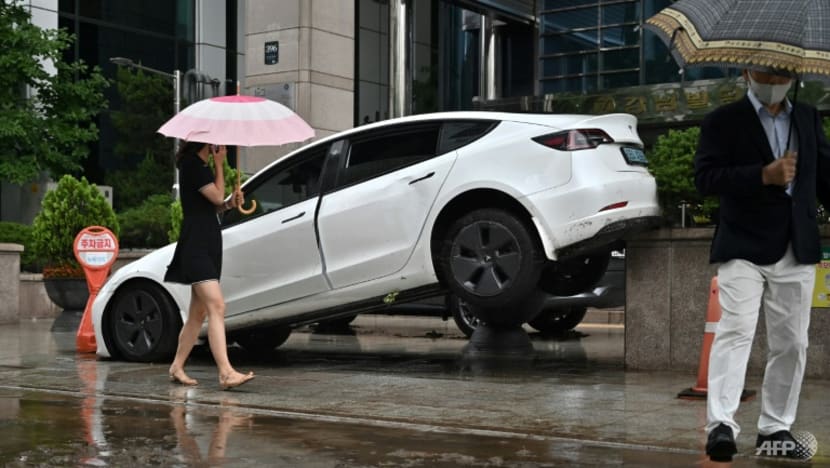 The question many have asked in the aftermath is how a country with such advanced technology, boasting cutting-edge semiconductor manufacturing and a burgeoning space programme, could fail to manage fundamental matters like housing and drainage. Even though this year's rains were exceptionally heavy, seeing as monsoon rains occur every year, why wasn't the city prepared?
FLOOD PREVENTION BUDGET WAS CUT THE PAST FEW YEARS
To answer that, it is instructive to go back to the last time summer rains caused widespread flooding in Seoul. In July 2011, destructive flooding led the city to reevaluate its water management systems and confront growing climate risks.
According to the city government, rains of 30mm or more per hour can cause disasters like floods. Rains of that volume have occurred 3.4 times annually on average over the past 50 years. In 2011, there were eight such downpours, followed by nine in 2013.
To adapt to this rainier future, the city revamped its drainage and disaster prevention systems. The government added drainage pipes in low-lying areas to prevent flooding caused by surface runoff. It expanded systems of evacuation warning for households in flood-prone areas and made plans to relocate semi-underground housing units.
The policy prioritisation of buttressing the city for the effects of climate change took a different course in recent years. The city's budget for water management and disaster prevention increased from 431.7 billion won (US$326 million) in 2012 to 616.8 billion won in 2019. The budget was then cut to 534.1 billion won in 2020 and 509.9 billion won in 2021.
Those changes coincide with political reshuffle, after left-wing Mayor Park Won- died by apparent suicide in 2020 amid accusations of sexual misconduct. He was replaced by conservative Oh Se-hoon, who had also served as mayor from 2006 to 2011.
When Oh took office, he redirected budget funds away from projects Park had spearheaded, and flood prevention was among the initiatives that lost out.
2022 FLOODS A HIGH-WATER MARK
Now, Oh's administration is attempting to answer questions about flood prevention plans in the years ahead, when the frequency of massive rainstorms is likely to increase.
On Aug 10, the city government pledged to allocate 30 billion won to assist recovery. The following day, it announced plans to spend 1.5 trillion won over the next decade to build underground facilities to store and drain rainwater in vulnerable areas such as Gangnam.
The government will also eliminate banjiha over the course of 20 years while constructing new housing units.
In announcing these plans, Oh specifically mentioned challenges presented by global warming. So while he and his predecessor differed over which projects to prioritise while in office, they concur on the reality of climate change and the need to boost the city's systems in response.
While there are sure to be heavier rains in the summers ahead, the floods of 2022 will likely be remembered as a high-water mark. South Korea has shown itself to be a resilient society capable of learning from mishaps and working to prevent their recurrence. If Oh's government follows through on its pledges, the more robust infrastructure can prevent severe flooding.
The fallout from the recent floods has underscored the stakes of climate change: Prepare for the worst or be washed away.
Steven Borowiec is a journalist based in Seoul.