Commentary: Singapore cannot rely only on crowdfunding to help those with rare diseases
Zolgensma, used to treat a rare but often fatal genetic disease, has been approved in Singapore. It is an opportunity to rethink how innovative, expensive gene therapies are financed, say doctors Ng Qin Xiang, Chan Hwei Wuen and Jeremy Lim.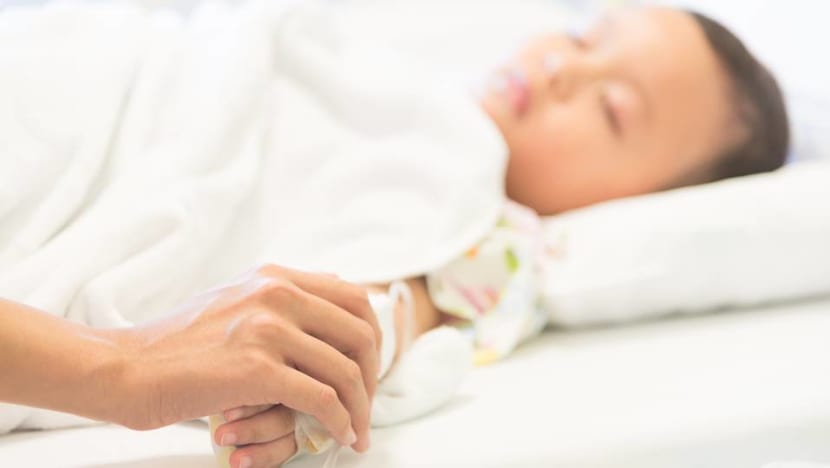 SINGAPORE: What price is life? For some patients with rare life-threatening diseases, that question isn't purely philosophical.
Children with genetic disease spinal muscular atrophy (SMA) suffer from paralysis and breathing difficulties. Most with the most severe form (SMA type 1) do not live past the age of two years.
This was the inevitable outcome until 2019, when the United States Food and Drug Administration approved Zolgensma, an innovative gene therapy by pharmaceutical company Novartis for the treatment of SMA.
The single-dose therapy corrects the genetic defect, improving muscle movement, function and survival rates in SMA patients. But it comes with a price tag of US$2.1 million.
Zolgensma has only recently been approved for use in Singapore in April. Previously, it could only be imported under the special access route. It is not subsidised by the government, nor is SMA treatment covered by the Rare Disease Fund.
Philanthropy and crowdfunding seem to be the go-to option for families. In the case of baby Devdan in 2021, nearly S$2.9 million (US$2.2 million) was raised in 10 days on crowdfunding charity platform Ray of Hope to finance the cost of Zolgensma treatment. In November 2022, funds were also raised for baby Zayn's treatment.
But the sustainability of a crowdfunding approach is tenuous at best. The recent approval of the drug by the Health Sciences Authority (HSA) should be an opportunity to rethink the financing approach.
POTENTIAL TO UNDERMINE CONFIDENCE IN HEALTHCARE SYSTEM
Arguably, parents needing to make public appeals for donations to save their infants may undermine public confidence in the healthcare system's ability and willingness to provide for Singaporeans, even if few are afflicted with such rare conditions.
There are about 40 to 50 individuals diagnosed with SMA in Singapore, according to a Ministry of Health parliamentary reply in March.
With advancements in medical innovation, including in the field of gene therapy, newer and more effective therapies may soon become more common. At the time of writing, there were more than 2,000 gene therapy clinical trials registered on clinicaltrials.gov, a publicly accessible database, covering a wide range of conditions.
Thirteen new cell or gene therapies could receive approval in the US, Europe, or both by the end of this year. These innovative treatments have the potential to bring significant benefits to patients with rare diseases but are unfortunately likely to remain expensive in the foreseeable future.
HIGH COST OF DEVELOPING MEDICAL TREATMENTS
The high cost of gene therapies reflects, at least in part, the unique challenges of the rapidly evolving field of gene therapy, including nascent research, development, manufacturing and regulatory requirements. The companies incur high investment costs, from discovery of basic molecules to clinical trials for safety and efficacy.
Many gene therapies, including those for rare diseases like SMA, are only applicable to small patient populations, which further limits the potential for economies of scale in terms of manufacturing, distribution and sales.
Zolgensma is priced, according to the manufacturer, at a 50 per cent discount off what it is believed to be worth. Novartis described this as a "balanced approach", factoring in lifetime costs of care for SMA patients and the expenses incurred in drug development.
Currently, risdiplam is the only other treatment option registered with and approved by HSA for SMA in Singapore. Patients must take risdiplam daily for the rest of their lives, which costs about S$375,000 a year on average in public healthcare institutions.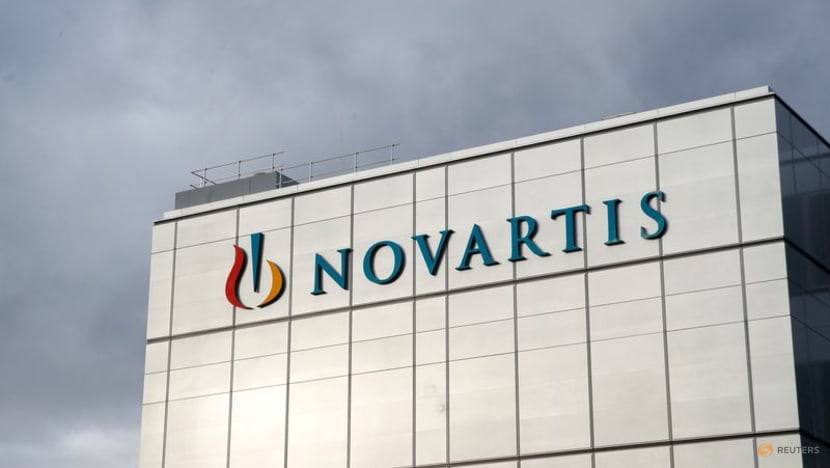 AFFORDABILITY OF INNOVATIVE THERAPIES
Efforts are ongoing in Europe to address the high cost of Zolgensma and other gene therapies, including discussions on pricing models, reimbursement strategies and innovative payment arrangements to ensure patient access and affordability. These discussions involve various stakeholders such as patients, healthcare providers, payers, policymakers and manufacturers.
One example is Luxturna, a one-time treatment for a rare form of inherited eye disease that causes progressive blindness.
The total cost for treating both eyes is US$1.7 million. In the US, Luxturna may be covered by private insurance plans.
In Europe, the specific financing mechanisms vary depending on the country. Generally, Luxturna may be covered by national health insurance programmes, which are funded through various sources, such as taxes and social security contributions. In Belgium, patients pay around €5,000 (US$5,450) out of pocket for each eye, with state subsidies covering the rest.
Singapore being a relatively affluent country, one must wonder if similar subsidies would be offered for these innovative therapies.
WHAT AND HOW MUCH TO FUND?
How will society pay for such expensive innovations? Between funding nothing and funding everything, the right balance has to be struck.
The World Health Organization's seminal World Health Report 2000 suggests that there are three basic goals for every health system: Good health outcomes, responsiveness to the expectations of the population and fairness of financial contribution.
On what to fund, the Ministry of Health's Agency for Care Effectiveness has an established process for assessing cost-effectiveness, which should be the basis upon which the model for rare disease treatments is adapted.
On how much to fund, Singapore must find its own way between hard-headed pragmatism - finite funds mean that millions of dollars used to treat one patient are millions not available for other health programmes - and compassion.
Beyond aggressively seeking pricing discounts from manufacturers, one proposed approach is to have staggered payment arrangements, combined with "value-based contracting" where the price of the drug is tied to how well it performs.
This approach shares the risk, as the long-term effects and side effects of these therapies are still unknown. It helps to avoid wasting taxpayers' money on therapies that may ultimately prove ineffective.
Singapore would be well-placed to pilot such value-based contracting given our trusted standing with pharmaceutical companies, our medical sophistication and ease of long-term patient follow-up. Singapore could take reference from the American experience with Luxturna, in which a rebate programme is offered to payers (such as insurance companies), based on the drug's effectiveness which is assessed at 30 to 90 days, and again at 30 months.
INNOVATION IN HEALTH CARE FINANCING
These heart-wrenching decisions on healthcare coverage are not just about financials, they are also about nation-building.
As Deputy Prime Minister Lawrence Wong assured Singaporeans at the May Day Rally: "However treacherous the terrains ahead, so long as Singapore continues to progress, all Singaporeans must continue to progress - with none among us left behind".
Innovative ways for health systems to finance and deliver these new therapeutic modalities are needed as more high-priced therapies become available in the coming years.
It cannot be that only wealthy patients deserve life or that desperate parents cling on to the life of their children by the thin thread of public charity. 
Dr Ng Qin Xiang is currently working towards becoming a Preventive Medicine specialist and pursuing a PhD at the NUS Saw Swee Hock School of Public Health. Dr Chan Hwei Wuen is a Consultant, Department of Ophthalmology and leads a dedicated Inherited Retinal Diseases service at the National University Hospital. Associate Professor Jeremy Lim is director of the Leadership Institute for Global Health Transformation at the NUS Saw Swee Hock School of Public Health.
Is the cost of treating cancer in Singapore still too high? Listen to CNA's Heart of the Matter: