Commentary: Singapore needs more doctors, but setting up a fourth medical school isn't the answer
Recent reports about long wait times and the recruitment of foreign doctors raise the question of how Singapore can expand our healthcare workforce. Doctors Benjamin Lee and Jeremy Lim say a fourth medical school isn't the answer.
SINGAPORE: Singapore's healthcare needs will only increase with time. With the number of seniors expected to double in 2030, many more of us will live with chronic conditions such as diabetes, dementia and cancer.
This will certainly mean a greater demand for healthcare workers. We are already feeling the effects of a healthcare manpower crunch, with long wait times at emergency departments – with some patients asked to wait up to 50 hours for a hospital bed in October.
After a recent MOH Holdings tender on recruiting doctors from India sparked debate online, the Ministry of Health has said that Singapore's main source of doctors continues to be local medical schools, but that foreign doctors are also recruited to help ease workload.
The government has pledged to add 1,900 hospital beds over the next five years, but this will do little to ameliorate the situation if we do not in tandem expand our healthcare workforce to staff these beds.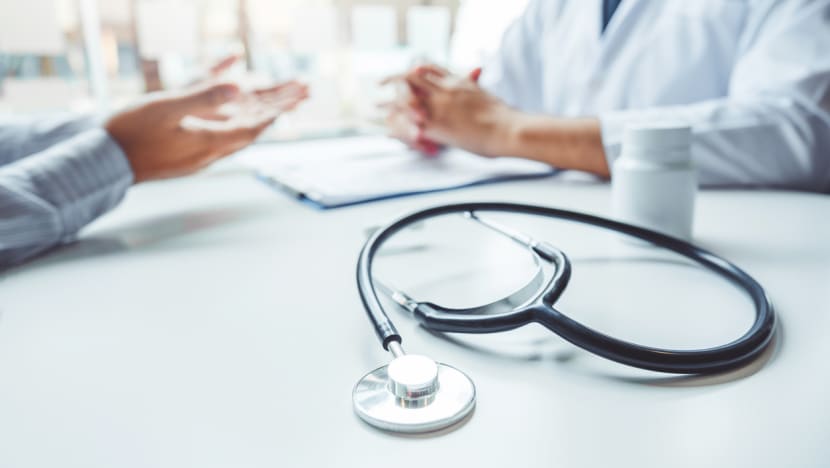 How does Singapore's healthcare manpower match up to other countries? We have fewer doctors, nurses and pharmacists per 1,000 population, compared to countries like Norway and Australia.
While Singapore has been able to achieve high standards of care despite fewer healthcare workers (often topping Bloomberg's annual ranking of countries with the most efficient healthcare), the combination of rapidly ageing population and rise of chronic diseases means that the need for more healthcare professionals is inevitable.
How should we go about achieving this? Is the most direct solution to set up Singapore's fourth medical school?
EXPANDING LOCAL SCHOOLS AND HIRING ABROAD
Starting a fourth new medical school will be costly and may be unnecessary if it does not add anything new to the current mix.
Our three medical schools each come with their own flavour and strengths: The youngest school, Lee Kong Chian School of Medicine, pays special attention to technology in medicine; Duke-NUS Medical School places emphasis on clinical research; while Yong Loo Lin School of Medicine - the oldest and largest of the three - focuses on training highly competent clinicians to address the majority of Singapore's service needs.
It may be more worthwhile expanding the existing schools and building on their existing foundation than spending more resources developing new infrastructure, designing curriculums and hiring staff.
If all three medical schools were to increase their admissions by just 10 per cent, they would be able to produce another 50 doctors - equivalent to the 2013 pioneer intake of medical students at Lee Kong Chian School of Medicine.
Encouraging Singaporeans who study medicine overseas to return could also be ramped up. Already, about 200 overseas graduates are drawn back to Singapore annually.
One easy starting point is to expand the list of overseas medical schools whose Singaporean graduates are allowed to practise locally, which was pruned in 2020 from 160 to 103, citing the abating need for recruiting overseas-trained doctors.
But we also need to look at reducing the barriers, such as the difficulty adjusting to a different pace and healthcare system, for this group to return home and serve Singapore.
REDUCING PUBLIC HEALTHCARE ATTRITION
Healthcare manpower planning can be more an art than a science. Having more trained doctors ready to enter the system is insufficient if not enough of them stay in public healthcare where manpower is most needed to ensure more affordable care to a wider population.
In the first half of 2021 alone, about 1,500 healthcare workers resigned, compared to about 2,000 annually pre-pandemic. The resignation rates of nurses in public hospitals saw a five-year-high in the same year.
Doctors are also leaving - some for private practice, while others are leaving the profession entirely - citing reasons such as low pay, long hours and burnout. It's a vicious cycle: Those who remain in the public sector are forced to work longer hours, driving more to leave.
Of course, this is in part due to the COVID-19 pandemic which exhausted our healthcare workers physically and mentally. But it has also brought to light other more systemic issues, including the stresses faced by junior doctors who can face 30-hour shifts.
The newly formed national wellness committee for junior doctors is a welcome first move, but it remains to be seen if it will make a difference.
Though Senior Minister of State for Health Janil Puthucheary said in Parliament in November that the attrition rate of doctors in the public sector is "acceptable" at about 3 per cent to 5 per cent from 2019 to 2021, attrition is still a serious waste of resources and more can be done to ensure it does not get worse.
REDUCING THE DEMAND FOR DOCTORS ALSO CRUCIAL
Beyond increasing the supply of doctors, how about reducing the demand for doctors?
Healthcare has been physician-centric for much too long when it should be patient-centric. Doctors are important, but this importance is often overplayed, with doctors often performing tasks that could be done (and perhaps done better) by other colleagues.  
This can include training existing healthcare professionals to take up tasks that were traditionally thought to be reserved for doctors. For example, the National Collaborative Prescribing Programme trains advanced practitioner nurses and pharmacists to prescribe medication independently.
Empowering our other healthcare professionals not only alleviates doctors' workload, but it can also have the knock-on effect of improving job satisfaction in these professionals and helping in workforce retention.
Redistributing the work also means reimagining roles such as health coaches and behavioural therapists to take some of the work off doctors. They can support doctors in Healthier SG roles like helping patients with lifestyle changes, medication adherence and other desirable patient behaviours.
Technology can also help our overtaxed doctors. Artificial intelligence has the potential to analyse data to facilitate diagnoses and suggest treatment steps, which can help physicians make better clinical decisions faster. This, coupled with an electronic medical record system that supports rather than frustrates doctors, can help lessen their burden.
Singapore is coming out of the COVID-19 pandemic but the underlying demographic and epidemiologic transitions will march ahead inexorably. We are one of the fastest ageing countries in the world and will need many more doctors and other health professionals.
However, we have many tools in our arsenal to address the health workforce challenges. It is premature to seriously explore a fourth medical school, which may only be a costly stop-gap measure if we do not plug the rest of the holes.
Dr Benjamin Lee is a preventive medicine resident at NUHS. Associate Professor Jeremy Lim is director of the Leadership Institute for Global Health Transformation at the NUS Saw Swee Hock School of Public Health.
Singapore aims to fundamentally shift the way we look at healthcare, will it work? Listen to CNA's Heart of the Matter: