Commentary: South Korea handled COVID-19 pretty well. So why do people trust each other less?
Despite a competent health response, the pandemic has exposed deep social fragilities and worsened inequalities, researchers say.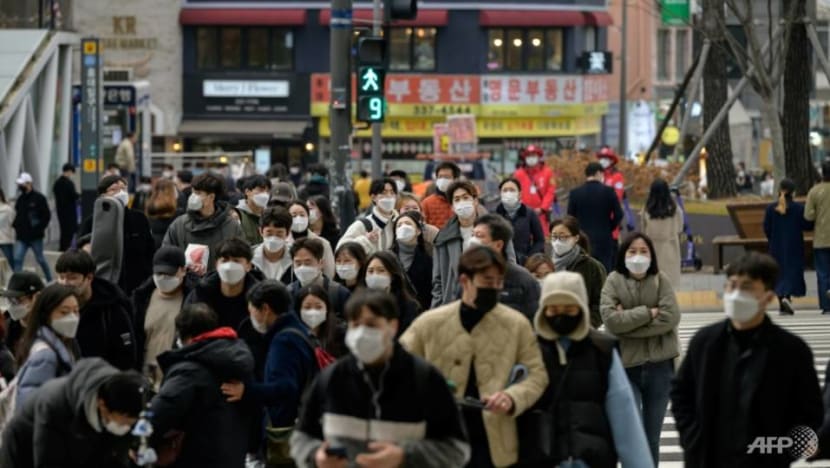 VANCOUVER: South Korea was well prepared and acted rapidly at the start of the COVID-19 pandemic in January 2020.
It pioneered new methods of aggressive COVID-19 containment while avoiding a national lockdown, a hard border, or overly disruptive lifestyle measures.
As a result, South Korea has suffered just 54 deaths per million as of Oct 23. This contrasts with a world average death rate of 628 per million.
Paradoxically, South Korean society is coming out of the crisis in 2021 more fragmented and divided.
SOUTH KOREA TACKLED COVID-19 PRETTY WELL
The primary roots of the success of many East Asian countries in mitigating COVID-19 lay in institutional strengths. As early as Jan 22, 2020, South Korea triggered its centralised emergency response committee.
Its first test kits were available on Jan 31, 2020, and massive mask production was activated in early February 2020. South Korea relied on aggressive quarantine and contact-tracing measures, including mandatory data-sharing.
The country also relied on effective public communication from President Moon Jae-in and Dr Jeong Eun-kyeong, director of the Korea Center for Disease Control (KCDC).
Granted, South Korea failed to develop its own vaccine due to an unrealised mRNA technology and was slow to line up to buy vaccines.
The fully vaccinated rate stood only at 14 per cent in end-July even though South Korea caught up rapidly after that. As of Oct 23, the fully vaccinated rate reached 70 per cent (above the United States at 57 per cent and a notch above Japan at 69 per cent) and stood at 80 per cent for partially vaccinated people.
As the country remained open to trade and its large conglomerates cushioned the blows, South Korea only endured a 1 per cent economic recession in 2020. It is also on track to experience a very positive 4.2 per cent growth rate in 2021.
UPBEAT ABOUT ACHIEVEMENTS BUT LESS SO ABOUT POLARISATION
Predictably, South Koreans feel positive about these achievements.
Polling shows that 70 per cent of the public feel that their country did a very good or somewhat good job in dealing with COVID-19, compared to only 35 per cent in Japan and 42 per cent in the United States.
But South Korea is alone with Japan in Asia in showing a large increase in social fragmentation as a result of the pandemic — 61 per cent of South Koreans believe that they are more divided than before COVID-19.
This contrasts with only 12 per cent in Singapore, 20 per cent in Taiwan, 23 per cent in New Zealand, and 39 per cent in Australia.
These feelings are confirmed by numerous cases of social anger, disobedience, and expressions of frustration. For example, in January, one Christian school in Gwangju was blamed for spreading the virus and subject to egging by infuriated protesters.
The rise in social fragmentation can be attributed to a feeling of hopelessness that has intensified due to the perpetual sense of crisis.
According to the October 2020 COVID-19 risk awareness survey in Gyeonggi-do (one of the provinces with the highest number of cases), respondents provided an average score of 48.2 out of 100 regarding the perceived degree of return to pre-COVID-19 daily life. It is this prolonged mental distress that undermines collective resilience.
It also stems from public frustrations caused by a perception that some people have not adhered to guidelines and restrictions.
Although social hygiene measures such as mask-wearing are generally well implemented in South Korea, social distancing practices have encountered resistance, as evidenced by some large infection outbreaks.
These clusters involved only a small minority of the population, but the media actively documented them, inevitably inciting fear, anxiety, and anger.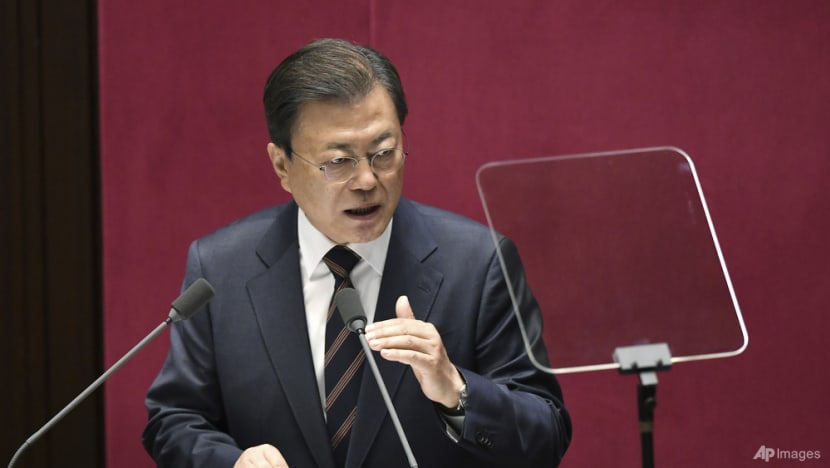 One survey conducted by Seoul National University revealed that 79 per cent of the participants do not trust "other people" to behave according to government directives.
This spirit of distrust was similarly captured by the #failure-of-social-distancing hashtag on Twitter, a popularised catalogue of criticisms about others' complacency towards government restrictions.
HIGHER WEALTH INEQUALITY CONTRIBUTES TO WIDENING SOCIAL DIVIDE
Increasing wealth inequality during the pandemic also further deepened the social divide. In January, almost 1 million jobs were shed amidst the backdrop of booming export industries.
Temporary workers suffered the biggest blow: among the 982,000 jobs lost, 898,000 (91 per cent) were in the service industry. At the same time, stock prices skyrocketed, and home prices in Seoul increased by 22 per cent in 2020.
Inequality rose and poverty increased by over 6 per cent. Although economic dualism, the government's failure to stabilise property markets and the chaebol structure predate COVID-19, it has rendered these structural inequalities more acute.
There are lessons from South Korea's mixed outcomes with COVID-19 — despite a competent health response, the pandemic has exposed deep social fragilities and worsened inequalities.
The country may already have recovered 80 per cent of the jobs lost during the pandemic, but major socio-economic reforms may be needed to ensure a truly sustainable and inclusive recovery.
Yoo-jung Lee is an MA candidate in East Asian Studies at Stanford University and a UBC Political Science graduate.
Yves Tiberghien is Professor of Political Science, the Konwakai Chair in Japanese Research and Director Emeritus of the Institute of Asian Research at the University of British Columbia. He is the author of the just released 'The East Asian Paradox' (Cambridge University Press 2021).
This commentary first appeared in East Asia Forum.