Commentary: Yes, emails and meetings are 'real work' for your 'actual job'
Rather than viewing meetings and your overflowing inbox as annoyances that impede your productivity, you should be getting better at these essential office skills, says Sarah Green Carmichael for Bloomberg Opinion.
BOSTON: Meetings and email now consume a full two days a week for many knowledge workers, according to recent data Microsoft gleaned by tracking customers' use of its office applications. Add in chat programs and 57 per cent of the work week is spent communicating with colleagues, while the remainder is spent on heads-down work in programs like Excel, Word and PowerPoint.
Cue the stories about how little time we have for our "real jobs" and "actual work".
But it's a mistake to think of email and meetings as distinct from real work. Convening with colleagues - communicating, discussing, brainstorming, deciding - it's all part of our jobs. It's all real work.
And if we accept that these are core parts of many jobs, we can take them seriously enough to get better at them. If we deny it, we give ourselves licence to keep doing them badly, trapping ourselves in a doom loop where useless emails and pointless meetings waste too much of our time.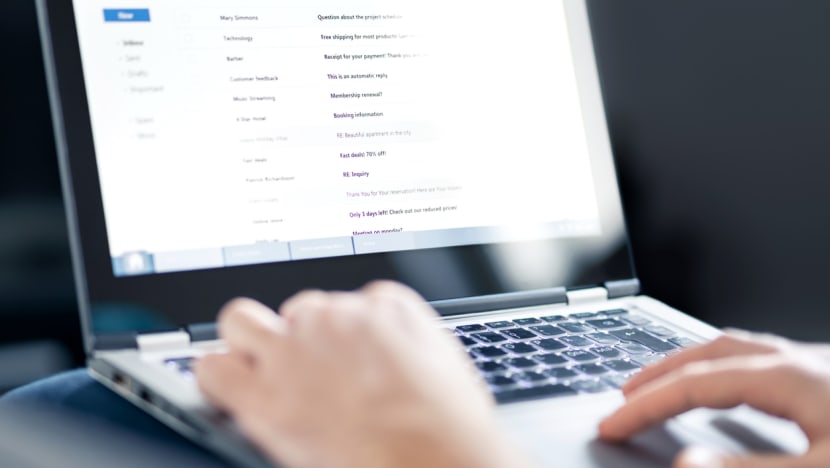 If you think meetings are "not your actual job", it gives you licence to run sloppy ones or attend with half your attention. If you think email is "not your real work" then you'll be more likely to let messages pile up, or send poorly written missives that confuse people or create resentment. 
And if managers buy into the idea that email and meetings are somehow fake work - despite the fact that the further up the chain of command they are, the more time they're probably spending in meetings - they'll likely over-assign other tasks.
IT TAKES SKILL TO RUN A GOOD MEETING
No matter how high or low you are in the hierarchy, email and chat apps are real work. These tools shape the majority of professional interactions; they're how we communicate priorities and persuade each other. They can help us increase our political capital or squander it.
Taking email seriously begets improvement in using it. Skillful correspondents use subject lines strategically and get to the point right away, not in the fifth paragraph. They don't cc recipients who don't need to be on the chain. They compensate for email's inherently cold tone by making some effort to convey warmth.
Same goes for meetings. It takes skill to run a good meeting - to craft an agenda, to invite the right people, to keep the discussion on target, to assign tasks at the end. It also takes some effort to be a good meeting participant - to show up on time, ready to listen and discuss.
In our distracted age, it takes discipline to give your full attention to the speaker. If everyone made such an effort, we would doubtless have more valuable meetings and fewer of them.
Part of the problem may be that we mistakenly see attending meetings as passive. Yet if you were presenting at a meeting and had taken the time to craft PowerPoint slides and rehearse, it would clearly be real work. Why is listening to someone else's presentation any less important?
Similarly, email may seem not like real work because we perceive it as a medium for responding to other people's requests and needs. We're not in control of the influx. Messages bombard us, and we swat them back like so many swarming gnats.
AI ISN'T THE SOLUTION
Microsoft's proposed solution - let artificial intelligence (AI) take notes so that employees who miss meetings can catch up - seems designed to sell AI products without actually solving the issue. After all, the problem with unfocused, agenda-less meetings isn't that they lack a transcript.
I'm also sceptical of the company's assumption that time spent in PowerPoint, Excel and Word is inherently more valuable - more creative or more productive - than time spent in Outlook and Teams.
Yes, people need time to focus on tasks. But they also need help and input from their colleagues.
I'd like to see more organisations value helpfulness - really value it, by giving raises or bonuses to the most helpful people - not push employees to rely on AI so they can get more done alone. Too many of us are already too solitary, including at work.
RIGHT-SIZING WORK TO FIT A NORMAL WORK DAY
Once managers admit that email and meetings are real work, the next logical step is to right-size the heads-down assignments to fit a normal work day.
If someone has been given 40 hours of individual work to do - music to compose, code to write, data to parse - but spends 20 hours on meetings and email, well, that's a 60-hour work week. No wonder so many people resent the interruptions that kept them from getting it all done during regular office hours.
For organisations suffering from communication overload, leaders can help craft new norms.
If they protected the valuable resource of employee attention as assiduously as they manage their profit and loss statements, they might limit meetings to certain times of day, or days of the week, to give staff uninterrupted time to focus on other work. They might decide to kill off some less-valuable projects so that employees would have time to answer emails during the day - instead of at night.
No fairy AI godmother is going to appear and save us from meaningless meetings and excessive emails. Fortunately, we can manage this ourselves.