Commentary: Why aren't introverts celebrated in the workplace?
The biggest problem with introverts is that they allow themselves to believe that being introverted is their biggest flaw. They just need to learn the subtle art of self-promotion, says career strategist Adrian Choo.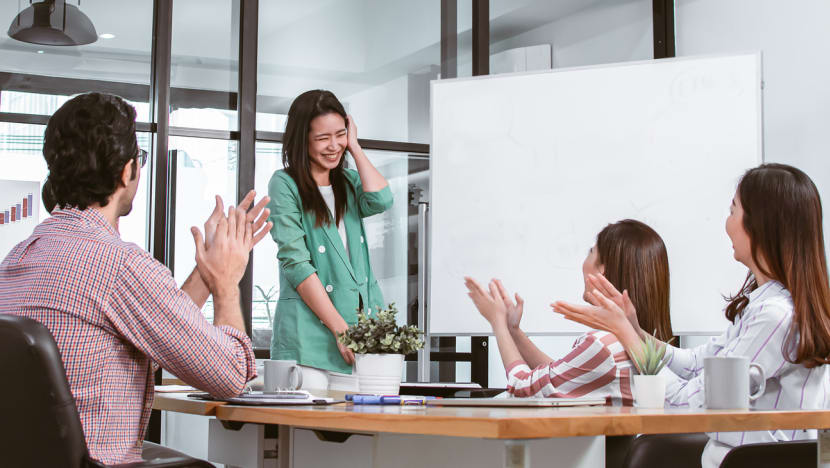 SINGAPORE: One of the biggest and most debilitating myths I have encountered as a career strategist is that "introverts find it difficult to get ahead in the workplace".
This myth is so pervasive that I often hear introverts lamenting, albeit softly and in the privacy of their own cubicles, that it is the biggest reason why they struggle to stay ahead in their careers.
Well, if you self-identify as an introvert, there is good news. Research has shown that introverts are better listeners and more receptive to suggestions from proactive teammates, making them more effective leaders than their vocal counterparts, according to a study in the Academy of Management Journal.
Some of the world's most well-known figures are also introverts, including prominent leaders such as Barack Obama, Bill Gates, and even the controversial Elon Musk, so there should not be any reason why being an introvert should be a handicap at all.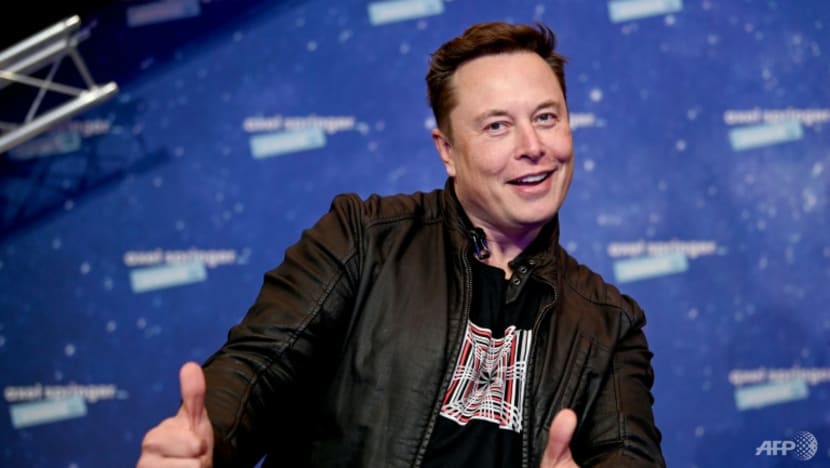 The fact that introversion is an oft-misunderstood condition contributes greatly to the confusion.
Many believe it to be an affliction of shyness, anxiety and being socially reserved when actually, it is defined by Myers-Briggs, the leading authority in personality typology, as any individual who simply derives energy from spending time alone by themselves.
So, if you prefer to think in a quiet environment and avoid social gatherings just because you find it emotionally taxing, then congratulations, you are probably an introvert. And according to Susan Cain, author of Quiet: The Power Of Introverts In A World That Can't Stop Talking, you belong to that not-so-unique half of our population who are introverts.
WHAT THEN, IS THE PROBLEM WITH INTROVERTS?
Their biggest problem is that they allow themselves to believe that being introverted is their biggest flaw. This false belief leads them to stymie their own career progression, self-sabotaging their chances of promotion.
What is needed then, is a shift in perspective and some empowering approaches to drive their careers forward.
Like realising that their silent and unassuming behaviour can often be misconstrued by bosses as a lack of ambition.
By not expressing their desire for larger roles, they inadvertently come across as passive and uninterested in promotions, resulting in plum roles being handed out to their more vocal colleagues.
They should be bold and let their bosses know of their plans for more challenging portfolios ahead. Indicating their interest clearly will signpost their desire for greater and bigger things.
Another key skill where introverts often fall short is in networking. Understandably, the idea of meeting dozens of strangers in a strange place may seem anathema to them. However, by not reaching out to people who could help their careers along, they are putting themselves at a clear disadvantage.
Instead of approaching random people at a mega-convention, the introvert could start small, reaching out to warm leads like former classmates or colleagues from another department instead. 
It is certainly less stressful, and they might even enjoy catching up with an old friend over coffee.
DON'T BE INVISIBLE
Another negative phenomenon I have noticed is a particularly odd behaviour during Zoom meetings involving large groups of people.
It is the reluctance of introverts to switch on their cameras during the call, clinging tightly to the cloak of anonymity and protection that a blacked-out screen brings.
However, by lurking at the edges of the conversation, invisible to leaders, they are missing out on a huge opportunity to be noticed and noted.
And when the next round of names for promotion comes around, these decision-makers will be wondering: "Does he even work here? I've never seen him before. Next name please."
Instead, introverts should subscribe to the concept of being visible. Sitting in the front row of the town-hall gathering or speaking intelligently at meetings will raise your profile and put you ahead of the pack in terms of visibility.
Being notoriously shy, introverts should also learn the subtle art of self-promotion. Taking credit for excellent work done should be taught at Introvert School, but it isn't.
From outright silence when their achievements are praised, to the self-deprecating, "Nah, it was nothing at all", these individuals miss the chance to anchor themselves as the MVP (Most Valuable Player) of the match and let the opportunity for fame and fortune slide into oblivion.
Simply being bold enough to take credit for their accomplishments is a positive first step in building your reputation as a go-getting achiever, worthy of future promotion.
Even though society tends to celebrate the extroverts more, being introverted can be a strength in itself. By not needing to be the loudest voice in the room, to processing information more thoughtfully than their counterparts, they can perform better on many different levels.
They just need to embrace their inner nature and shatter the false belief that the noisy world was built for extroverts, and lean gently into their unique strengths to drive their career to the place they want it to be.
Adrian Choo is the CEO and founder of Career Agility International, a career strategy consultancy.