commentary Commentary
Commentary: Victor Cha dropped as pick for Seoul envoy? Highly unnerving for Asia
That a key contender was dropped because of his views does not bode well for developments on the Korean Peninsula and US foreign policy toward Asia, says Korea Expose's Steven Borowiec.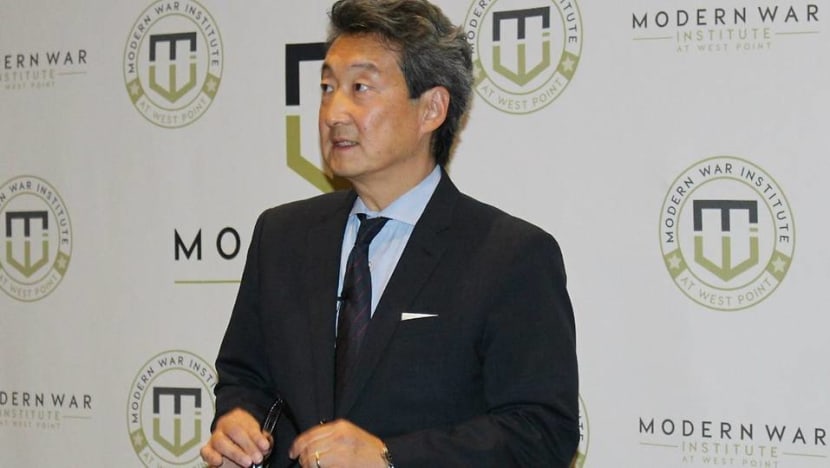 SEOUL: On paper, Victor Cha is a strong candidate for the post of United States ambassador to South Korea.
A Georgetown University professor who was born in the US to Korean parents, Cha holds a PhD from Columbia University, has published widely on the question of how to deal with North Korea's nuclear programme, and served as top advisor on North Korea affairs during the presidency of George W Bush.
Cha's Korean heritage would make it easier for him to build a rapport with South Korean counterparts, but his US nationality would leave no uncertainty as to where his loyalties lie.
It was therefore no surprise when, in recent months, Cha's name began to circulate as the Donald Trump administration's likely nominee for the job of envoy to Seoul.
Adding urgency to the situation is the fact that the US currently has no ambassador to South Korea, a major ally where more than 28,000 US soldiers are stationed and many more Americans live and work.
Recent months have seen near constant tensions on the Korean peninsula, raising the questions of why the US hasn't installed an ambassador in Seoul to coordinate on how to manage an evolving and potentially explosive situation.
REMOVED FROM CONSIDERATION
Cha was all set to be formally appointed, until the Trump administration pulled the plug.
The Washington Post reported that Cha was removed from consideration for the job after he privately expressed disagreement with the Trump White House's North Korea policy.
Cha then publicly explained his contention that the Trump administration's suggestion of a preventive military strike on North Korea could spark a war that would cause the deaths of thousands of Americans by provoking North Korean leader Kim Jong Un into responding with force.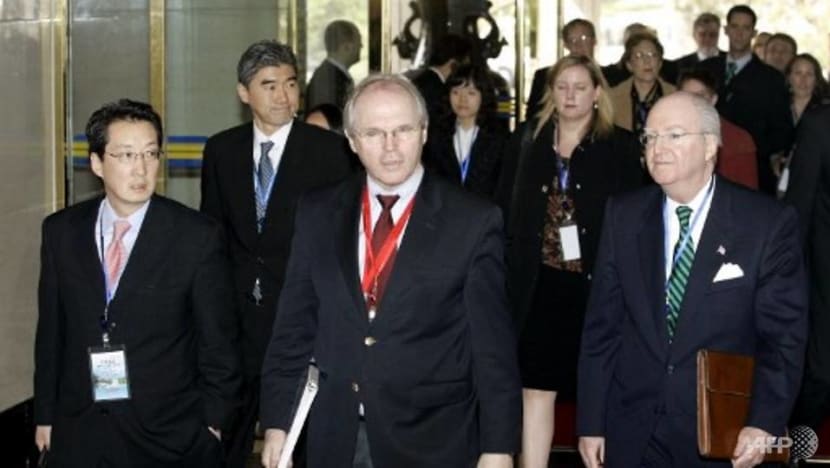 Cha, heretofore known as being quite hawkish on North Korea, was apparently ousted for refusing to go along with such a strategy, and for pointing out the risks of such a move.
Cha being passed over for the ambassadorship is the strongest evidence yet to emerge that Washington is planning tougher action on North Korea including a possible military strike at some point, and a cause for concern for anyone who lives in or cares about Asia.
While the prospect of war is something that has for decades been part of the backdrop of life in South Korea, fears of conflict these days are growing significantly.
In Seoul, whenever journalists or diplomats gather for drinks after work, the topic of conversation is nearly always, not if, but when and how the Trump administration will initiate war with North Korea.
STRONG INDICATIONS OF LIKELY MILITARY ACTION?
Trump's first State of the Union address this week featured stronger indications that he may be planning for a military strike.
In attendance were the parents of Otto Warmbier, an American student who died after being imprisoned in North Korea. During his speech, Trump pledged to "honour Otto's memory with American resolve".
Also present was Ji Seong Ho, a North Korean defector who suffered hunger and torture before escaping.
Commentators have pointed out how this presentation of a state as both abusing its own people and threatening the outside world was made in 2002 to sell the American public on the upcoming invasion of Iraq.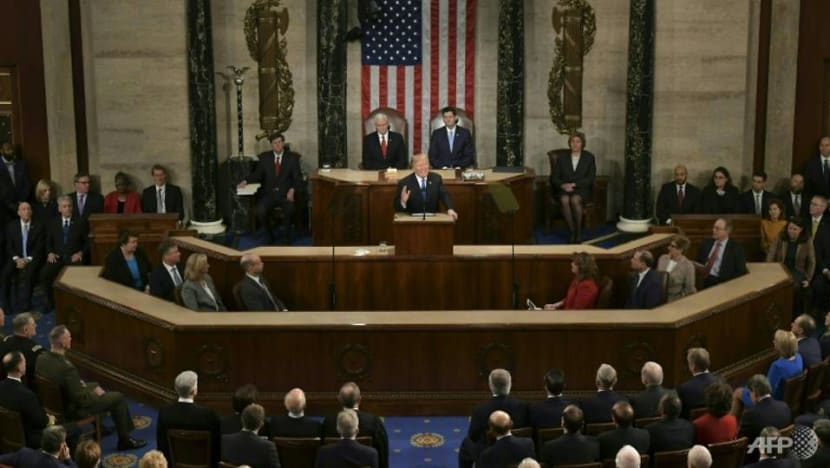 MISSING AMBASSADORS
US officials are now left with the task of finding another ambassador to South Korea. The post has been vacant since Mark Lippert, an Obama-era appointee, left the country more than a year ago.
It is a wonder how such an important US ally could go for so long without an ambassador, especially with the Olympics about to be held in South Korea, and ongoing discussions about renegotiating a free trade deal with the US.
And South Korea is not the only country in Asia that the Trump administration hasn't gotten around to staffing.
US ambassadors to China and Japan were put in place in last year, roughly five and seven months respectively after Trump took office.
Southeast Asian countries including Thailand, Indonesia and the Philippines all retain ambassadors from the Obama administration.
In Singapore, the appointment of KT McFarland has been in flux since she was first nominated for the post in May of last year. McFarland is suspected of having knowledge of contact between her former boss, former National Security Advisor Michael Flynn, and a former Russian ambassador. On Friday, she wrote to Trump asking that the nomination be withdrawn.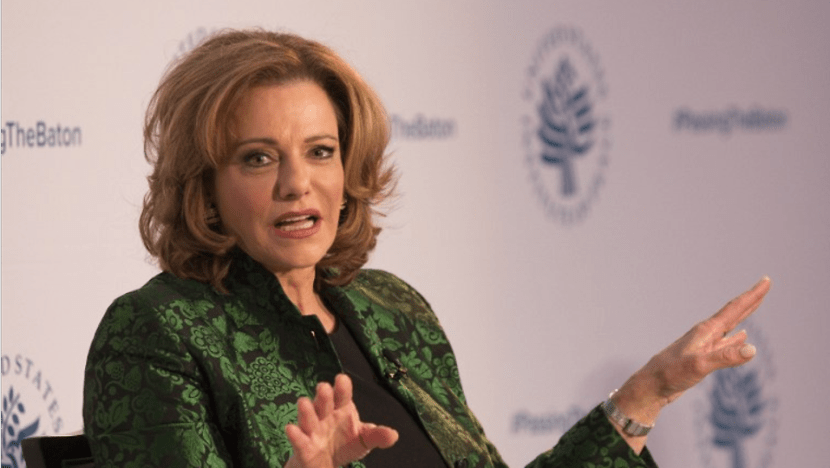 The position of ambassador to Singapore has now been vacant for more than a year.
SOMEONE WHO WON'T GET IN THE WAY
In Cha's case, that a government would seek out an ambassador they expect to faithfully carry out their plans for the country is not new or surprising.
Both the Obama and Bush administrations faced criticism for appointing ambassadors who were well-connected in Washington but lacked the relevant diplomatic experience to warrant their posting.
What is notable about Cha's case is the depth of his Korea knowledge and government experience, and how late in the game he has been eliminated.
The Trump administration seems to be looking not for someone with the appropriate qualifications for the job, but someone who won't get in the way of their plans for a strike.
Cha being brushed aside illustrates just how far the US government's approach to North Korea has shifted.
Cha was once considered hawkish, in that he opposed the South Korean government's policy of unconditional aid to the North, and spoke of the North as a dangerous rogue state with nuclear ambitions that could risk the safety of millions, not as a misunderstood country that just needed "engagement".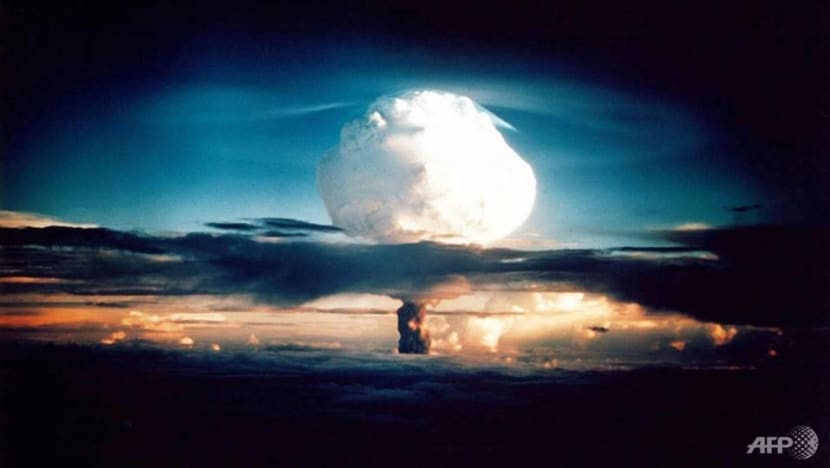 Cha didn't get the ambassador job, but he'll be fine. He is still an accomplished academic and could see a boost to his credibility for having had the backbone to push back against plans for a preventive military strike.
The bigger and more unnerving matter is whether a US government that can't get it together to appoint ambassadors in a timely and professional manner has the acumen to manage relations on the Korean Peninsula during a period of high tension, let alone execute a military strike that could risk the stability of the entire region.
We should all be worried about what might come next.
Steven Borowiec is the politics editor of Korea Exposé.