Commentary: It's time for employees to take back the 'job hopper' label
Times are more fluid and the war for talent means people are always on the move, something employers must accept, says Crystal Lim-Lange.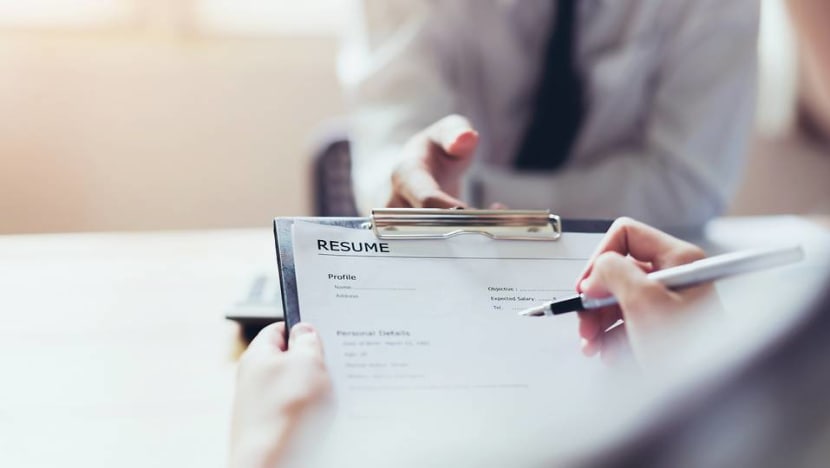 SINGAPORE: Pre-pandemic, many unhappy employees stuck it out in unfulfilling roles. They bided their time and waited out some arbitrary milestone in time.
Any less, they fear, would make CVs "patchy" and get them labelled a "job hopper". 
"It's like you get two free passes for short stints, but anything more than that is a real red flag," a veteran headhunter once told me. After all, who'd want to hire someone who might soon look for greener pastures?

But with the Great Resignation in play, we are now seeing more people resigning to explore different work-life arrangements, side hustles and career experiments.
So does this mean that the stigma of job hopping is evaporating? Will CVs with gaps and quick transfers to different organisations no longer be given the side-eye by recruiters?
I would say yes to a degree. A recent Milieu Insight survey suggests job hoppers aren't seen negatively in Singapore.
Employers may be becoming more open-minded about people moving from company to company, especially in these fluid times where restructuring can be vital for continued success.
They may simply have no choice but to change their mindset: Amid a global war for talent, job vacancies in Singapore are at an all-time high of 98,700 in September 2021.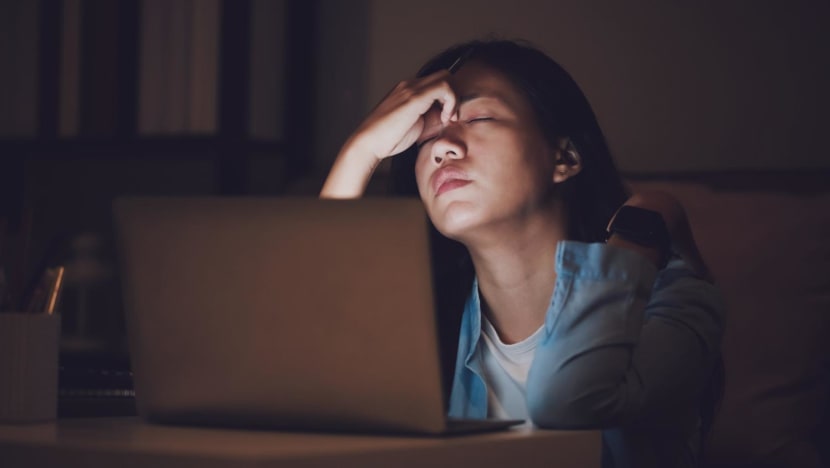 In a LinkedIn straw poll I conducted of over 500 people, only 23 per cent thought job hopping is still seen in a bad light. 
42 per cent – the largest proportion - responded: "It depends on the reason".
CAREER CHANGES FOR GROWTH, EXPOSURE
So, what are some "acceptable" reasons for job hopping?
Growth and exposure are strong benefits linked to career changes. In start-ups or in some sectors like marketing and finance, it can be the culture to change firms, say after two years or so.
"You raise your rank faster and get better increments that way", an advertising executive told me. "And in fact, if you stay for too long, people wonder why you aren't exposing yourself to more experiences or they may think that you can't get a better offer anywhere else."
Hiring managers seem to agree: Job hoppers can be seen as bringing diverse experiences to the table or able to adapt more quickly and learn faster in a new environment, according to the Milieu Insight survey.
Short stints can also be attractive in well-established names in the field: In 2018, the median tenure at tech giants like Amazon and Google was just about one year.
Spamming employers with generic CVs, not negotiating salary – everything you're doing wrong on the job hunt. Listen to CNA's Heart of the Matter:
Another good reason is that the job you signed up for no longer exists amid sector transformations, increasing digitalisation and restructuring. 
Employers also tend to be more forgiving of job hopping when it shows up early in the career, as the time to discover what you want – and importantly, don't want – in a job.
TOUGH QUESTIONS WILL STILL BE ASKED DURING INTERVIEWS
As I spoke to an array of employers to collect views about job hopping perceptions, two things struck me.
The first observation was that the minority of employers who said they would rule out job hoppers also tended to work in highly bureaucratic environments that emphasised process and rules over results.
They believed that loyalty and years of service mattered more and were likely to see someone who had several jobs in a short span of time with suspicion. 
Indeed, job hopping can sometimes be a legitimate red flag. But employers cannot afford to make this the default assumption that will only hurt them in the long run. 
The second observation is that while most employers are willing to consider candidates who have multiple roles of less than two years, they will still ask tough questions during the hiring process to ascertain if this person is worth investing in.
For those making rapid moves later in their professional lives, say trying to reskill for a second career, job hopping may be seen as them being unable to adapt.
Another CV "gap" that employees may have to contend with, especially with the pandemic, is sabbaticals and career experiments such as micro-entrepreneurship and home businesses.
TAKE CONTROL OF JOB HOPPER LABEL
In today's rapidly evolving world of work, branding people as job hoppers and making judgements based on antiquated notions of time does not serve anyone's best interests.
Employers must recognise that our new reality is more fluid. Digging a little deeper into their reasons for job hopping may provide good explanations and avoid passing by good candidates in a tight pool.
On their part, employees can learn how to better pitch their rapid moves as a strength, rather than a liability. Rohan Mahadevan, one of PayPal's most senior staff members, told CNBC in 2018 how a one-year sabbatical spent backpacking was a selling point for his career.
He believed the diversity of thought and experiences learning about different societies contributed to his success in the company dealing with international markets.
First, employees can take control over the job hopper label by being proactive about their reasons for leaving each firm.
By developing and offering a clear narrative for why you've structured your career in this way, you can frame and showcase your skills, competencies and values as an advantage of the breadth of experience.
Second, if there were push factors for leaving one company quickly, it's not enough to point out a toxic workplace culture for example. You can show what you're doing to avoid this problem again, such as asking more questions to understand the work culture in your current career search.
Third, you should elicit positive recommendations from people you have worked with.
It shows that despite only having worked a short time, you not only made a positive impact but were able to build strong and deep relationships such that your colleagues can advocate for you. Interviewers often place more weight on third-party feedback than your self-proclamations.
Employers benefit from employees with a dynamic skill set, who are adaptable and can give their best at work.
How much time you stayed in your previous jobs is a poor indicator of this. 
Job hopping can give individuals an opportunity to find the right career fit, expose themselves to different businesses and networks and develop adaptability and resilience in the volatile economy. 
Crystal Lim-Lange is the CEO of Forest Wolf, a global leadership and talent development consultancy and the co-author of bestseller Deep Human – Practical Superskills for the future. Research for this article was contributed by Dianna Kim, a Programme Manager at Forest Wolf.