Commentary: Amid Russian weakness, China is keen to demonstrate its loyalty
Chinese President Xi Jinping is venturing abroad for the first time to meet Russian President Vladimir Putin at the sidelines of a summit. Both leaders will have something to prove, says Christian Le Miere.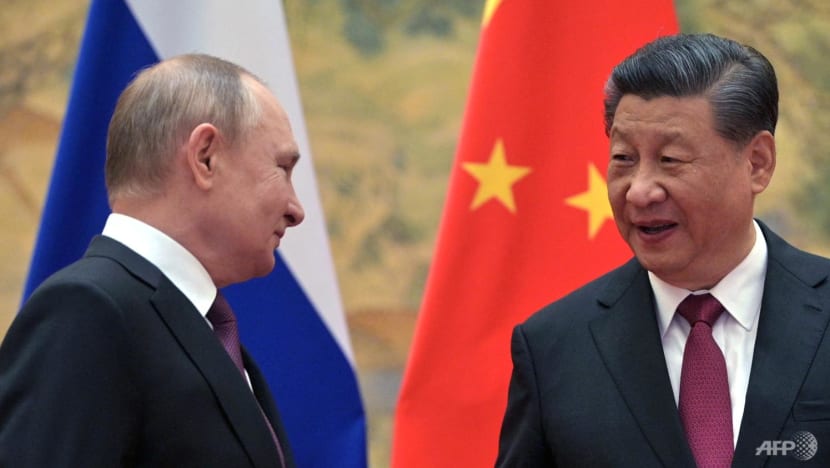 LONDON: More than two years after his last overseas visit, Chinese President Xi Jinping is once again venturing abroad.
Waylaid by COVID-19, Xi has remained in China (and Hong Kong) since his last trip to Myanmar in January 2020. Officially he is going on a state visit to Kazakhstan, then meeting heads of government at the eight-member Shanghai Cooperation Organisation summit in Uzbekistan.
But the bilateral that will garner the most interest will be Xi's sit down with Russian President Vladimir Putin.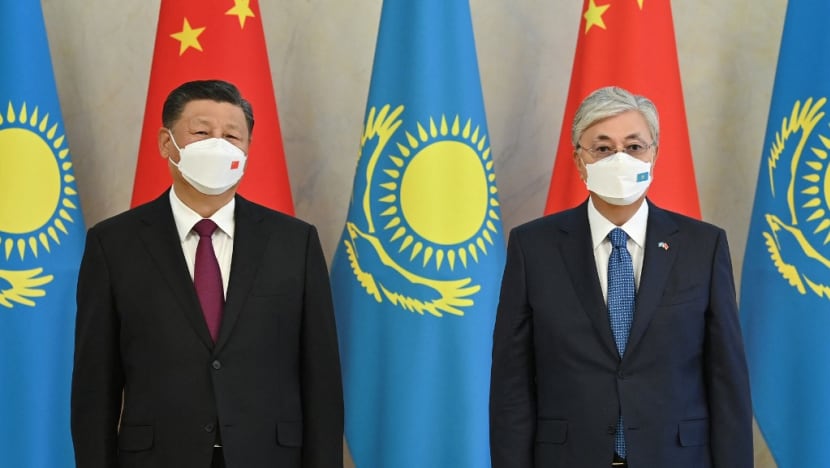 TROUBLE AT HOME
Xi's meeting with Putin comes at a crucial time for both sides. For Russia, its invasion of Ukraine has taken a turn for the worse: The Ukrainian counter-offensive has caused a disastrous rout in the northeastern Kharkiv region and continues to pressure Russian forces in the south.
For China, its economy remains sluggish amid a continued "dynamic zero-COVID policy" and a property industry in the doldrums.
Both Xi and Putin are thus facing rare if muted dissent at home. Meanwhile, Xi has his eyes fixed firmly on the 20th national congress of the Chinese Communist Party to be held from Oct 16, which will select a new Central Committee.
That new committee is expected to cement Xi's third term as CCP general secretary and install more of his allies in senior positions throughout the party.
SOLIDIFYING THE SINO-RUSSIAN PARTNERSHIP
The overseas trip is therefore a welcome break for Xi and an opportunity to showcase himself as a statesman on an international stage. But it is also a chance to further underline the Sino-Russian relationship at a time when Moscow is in dire need of friends.
And China has been more than willing to offer its support. Prior to the Ukraine conflict, Putin and Xi met in Beijing in February, where the two countries suggested there were "no limits" to their partnership.
That bold phrase was almost immediately put to the test. When the Ukraine conflict began in late February, Beijing equivocated slightly in its support for Russia. Non-interference in others' affairs and national sovereignty had been rhetorical bedrocks for Chinese diplomats for decades, and a cudgel with which to browbeat their US counterparts publicly.
Nevertheless, Russia seemed too significant an ally to abandon. The rhetoric soon shifted to more full-throated support, aligning with Russia's own justifications for its "special military operation" and suggesting that the blame may lay elsewhere – namely the US for provoking Russia with NATO's eastward expansion.
Even more tempting than supporting Russia rhetorically, though, was buying its oil at a steep discount. By May, China's imports of crude oil from Russia had jumped 55 per cent year-on-year, displacing Saudi Arabia as its largest supplier.
For Moscow, staring down the barrel of an oil embargo from Europe, finding a reliable and thirsty alternative trade partner has been a boon. China is equally keen to replace Western suppliers in various industries, although the country's banks remain wary of secondary US sanctions.
A ONCE TRANSACTIONAL RELATIONSHIP IS NOW STRATEGIC
The fact that China stood by Russia despite initial concerns lends credence to the idea that a previously transactional relationship is becoming more strategic. The Sino-Russian relationship had for decades been founded on energy and defence exports from Moscow to Beijing, while an element of mistrust lingered between the two uneasy neighbours.
In recent years, that has been subsumed by thickening ties between the two and a growing awareness of shared strategic goals, particularly in building a bulwark against US influence in Asia.
The Xi-Putin get-together is thus a chance for both to demonstrate to domestic and international audiences their growing bond. It also suggests an ongoing change in the relationship - one where Moscow is increasingly the one in need of Beijing's support.
For now, both sides will leverage the opportunity to convey a united front despite Russia's difficulties in Ukraine. The tone of the meeting has already been set by the visit of third-ranked CCP official Li Zhanshu to Russia last week, where he talked about the "unprecedented level" of strategic coordination and pragmatic cooperation.
China and Russia may still have a vague mutual wariness, but circumstance and strategic necessity are pushing these frenemies closer.
Christian Le Miere is a foreign policy adviser and the founder and managing director of Arcipel, a strategic advisory firm based in London.