Commentary: Has COVID-19 robbed the young of their youth?
From the loss of graduation ceremonies to simple lunch breaks together, the pandemic has shortchanged young people in many ways, says final-year university student Natalie Tan.
SINGAPORE: We have seen the arrival of the second anniversary of COVID-19. While we've gotten used to the ebbs and flows of the pandemic situation, young adults can't help but feel a significant sense of loss.
Our 20s aren't supposed to represent stagnancy or solitude. They're meant to be filled with fun, heartbreak, and growth, where the comforts of friendship buffer us against uncertainty and help us figure out who we are.
Yet for the better part of two years now, thanks to COVID-19, we are forced to stay home more than head out, and when we do, have to count who is in or out when we meet for meals.
Even though it appears we are finally turning a corner into endemic living, Omicron is threatening a new wave of infections. Those of us back on campus, we hope current plans of being back in offices and schools will hold up.
I can't help but feel precious youthful years are being wasted and we are beginning to feel the loss of what we could and should have had.
DISADVANTAGED AT SCHOOL, WORK AND DATING
Turning 20 is something of a special time in a person's life. We are done with the strictures of school or the eagle eye of our parents watching our every move. We are almost adults but without any of the crushing responsibilities of life yet.
University is meant to be a time to make friends, fall in love, make mistakes but COVID-19 put a hard stop to developing these potential relationships. For one, it took away what matters – face-to-face interactions.
Just like that, we couldn't forge friendships with our class and hallmates over beer towers, go clubbing after essay deadlines or for Hai Di Lao suppers at midnight on a whim.
For graduating cohorts last year, the absence of in-person graduation ceremonies was like a nail in the coffin. It felt like we ran the race, won the prize but were not there to collect the medal and hug family and batchmates.
It's also tough to transit from attending classes on Zoom to searching for jobs in this floundering economy. With limited doors open, we went about in circles trying to figure out the next stage of our lives.
Those of us who managed to find jobs had to contend with a lonely onboarding experience. Others weren't so lucky.
A TODAY Youth Survey found 55 per cent of 18 to 35 year olds felt a dent in their financial prospects as a result of COVID-19.
Another goal that ranks high on the scoreboard in a young person's life is the quest to find a partner. No surprises that the pandemic has also made it hard to go out to meet new people. A survey by LunchActually found that 95 per cent were interested in a long-term relationship, but 45 per cent have not gone on any physical dates.
While graduation ceremonies, networking sessions and even dates are all possible online, nothing can replace those chance encounters in the flesh that could lead to something more meaningful.
DIFFICULTIES IN KEEPING FRIENDS CLOSE
When face-to-face interaction is minimised, conversations naturally require a lot more initiative. Even with Zoom, FaceTime and Houseparty – the group video chat platform popular during Circuit Breaker – we're ultimately still confined to our four walls.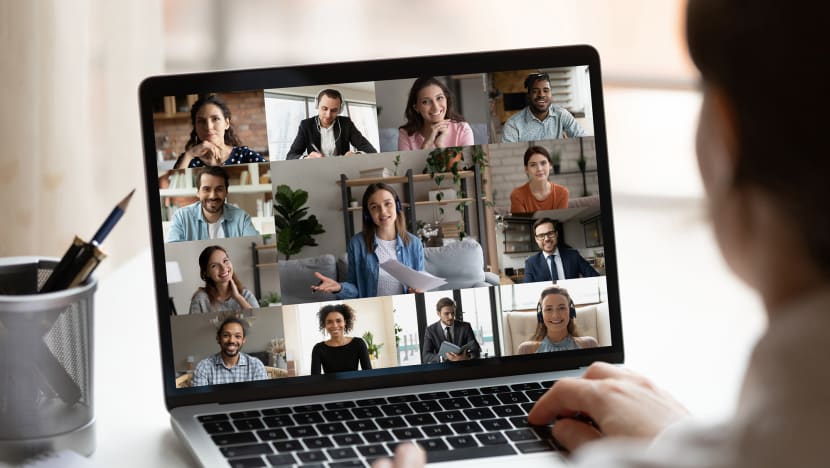 After an hour or so peering into our computers, we had to come back to reality and for my peers, this has taken a mental toll.
The TODAY Youth Survey 2021 found most millennials have become more fearful (58 per cent) and less sociable (54 per cent). The two most common reported mental states in the past three months were "stressed out" and "anxious".
I find it difficult reaching out to close friends on days I feel anxious. It's common for us to put up a brave front when the act of confiding our feelings is far harder, because we are simply not next to each other in hallways or classrooms as much as we used to be.
I know of young people who have to cope with their feelings alone, and these can become very serious. Suicide is still the leading cause of death among those aged 10 to 29, and rates have risen by 30.4 per cent from 2019 to 2020.
Gone are the days where we could head out to grab coffee in between lectures, spend lunch breaks together and rant about anything under the sun. With our spaces for work and relaxation conflated, we work or study longer hours than ever. Cooped up, the isolation creeps in.
INDEPENDENT LIVING TOOK A HIT
Where university gave everyone a chance at truly independent living, now, we stay home for safety, except that not everyone finds their home conducive for work and rest.
For many of us in our 20s, living with parents is the norm. But work or social commitments often clash with family needs and wants.
Friction ensues and tensions run high. We find our personal space encroached, when everyone's gathered at home, working and schooling at the same time. Cue a hundred minor irritations as we share limited physical spaces.
A close friend lamented how since all her siblings and parent are home, busy with national exams and work, they task her to handle chores and cooking – saying she could handle it with her "more flexible university school schedule".
Another friend shared that she had to move her yoga practice to the living room. Instead of relaxation, she felt uncomfortable because her family was present.
Yet all this bleak talk of how the pandemic has shortchanged us, I wonder if there really is no silver lining for us, even with easing restrictions on the horizon.
LOOKING INWARDS
In the absence of all the things we lost, we have learnt how to manage my time and energy better. The hustle and bustle previously lent itself to easier gatherings, where we could head out with whomever whenever convenient. But now we can make more intentional choices.
Now that we can hang out in groups of five, do I want to have a meal with this group of friends, or would I rather cook a meal for myself? Do I really enjoy the friendship with this person, or is he or she just company to pass the time?
The pandemic also revealed cracks in our psychological well-being we would have missed otherwise. Now we know seeking help is important and the 24/7 hustle is not all it's cracked up to be.
In the process of losing and letting go, COVID-19 may have just given young people like me much more. Perhaps in our restlessness, we simply can't see it yet.
Natalie Tan is a final year Sociology undergraduate at NUS, and a freelance writer.