Heart of the Matter podcast: Unpacking young people's misperceptions about cannabis
With cannabis being legalised in Thailand and often touted as a "soft" drug on social media, tackling misperceptions has become a considerable challenge for Singapore's zero-tolerance on drugs. On this episode of the Heart of the Matter podcast, our guests take on the myths and science around cannabis.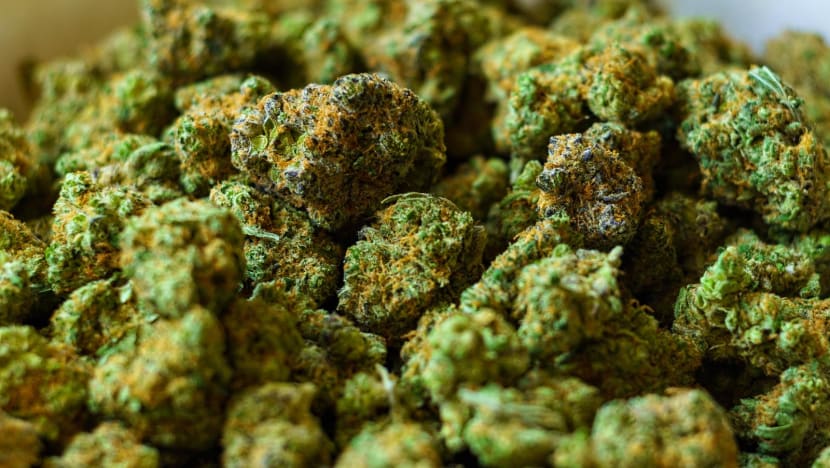 SINGAPORE: Having worked with at-risk youths as a volunteer, lawyer Firdaus Daud believes Singapore's message of zero-tolerance towards cannabis should not be "purely deterrent and top down". 
Instead, the 39-year-old spokesperson for the National Council Against Drug Abuse thinks it's important to engage the young with open and honest conversations, especially since those who experiment with drugs do it out of curiosity and more often than not, are fed a diet of misinformation on social media. 
"The sense that 'cannabis is not harmful, (it) won't get me addicted', I think that perception is real, but it's a misperception," he said. 
A recent IMH survey found that the starting average age of drug users in Singapore was about 16 years old. The most frequently consumed drug? Cannabis.  
The 2022 Health and Lifestyle Survey involved more than 6,500 randomly selected Singaporeans and permanent residents aged 15 to 65, and the majority of respondents who had taken drugs said cannabis was their first illicit drug.  
Mr Firdaus was one of three guests on the Heart of the Matter podcast which included Dr Melvyn Zhang, a consultant with the National Addictions Management Service at IMH. 
Together, they tackled some burning questions 27-year-old copywriter Kimberley Jeremiah had about cannabis. 
Here are some excerpts from the conversation: 
Q: IS SMOKING CANNABIS LESS HARMFUL THAN SMOKING CIGARETTES/NICOTINE?
Dr Melvyn Zhang: Smoking weed as well as smoking nicotine predisposes you to the same kind of risk. If you are smoking weed over a longer period of time, it does result in respiratory difficulties, it does cause impact on your physical health. There are studies that demonstrated this. 
Q: HOW DOES CANNABIS AFFECT YOUR BRAIN? 
Dr Zhang: The active component in cannabis, which is delta-tetrahydrocannabinol (THC), does act on the same areas of your brain as compared to when you're using alcohol (or) when using heroin. If you're using it over a period of time, it's likely that you might have a chance of developing consequential addiction to the substance.  
Dr Zhang: If you have a family history of either substance use or you have a family history of a mental health condition, or you have other factors that increase your chances of getting an addiction disorder or developing a mental health disorder, your use of cannabis could actually increase your chance over time of getting all these other mental health conditions.  
There have been research studies to show that over a long period of time of using weed, you are increasingly predisposed to memory difficulties and cognitive impairment.
You might have a higher chance of being at risk for developing psychosis or schizophrenia. 
Q: WHAT ABOUT THE USE OF CANNABIS IN A MEDICAL SETTING?
Dr Zhang: There's quite a lot of misconception about medical cannabis … Research has shown that the evidence with regards to the use of medical cannabis for many of the other common medical conditions is quite inconclusive. There remains insufficient evidence to support the use of cannabis for most of the routine medical conditions that we see. 
Q: SHOULD SINGAPORE CHANGE ITS STANCE ON CANNABIS?
Mr Firdaus Daud: 
On (Singapore's) zero tolerance policy (to drugs), I would agree that we should not move away from that, because to me, it's still a roll of the dice. And the ratio can be one out of 10, or one out of 20.
But that's still one life lost. And I don't think we should take the risk of allowing that because it might be a child, it might be a family member.