Chocolate factory, electric go-kart, wellness festival: 5 upcoming events and attractions in Singapore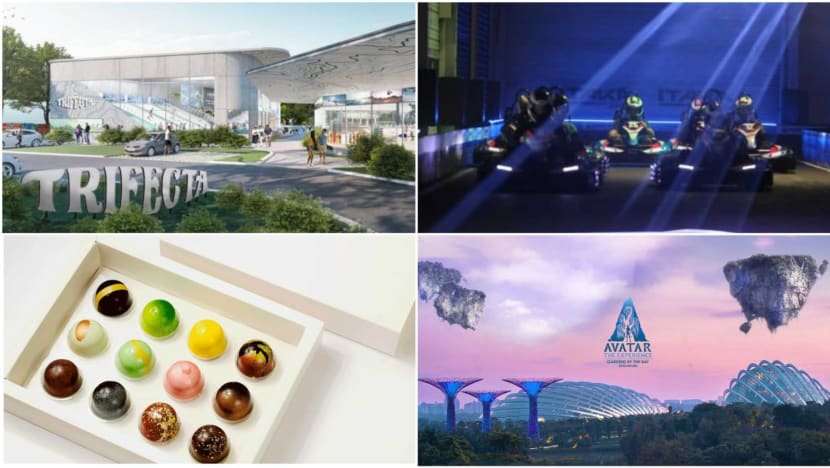 SINGAPORE: With Singapore's borders now opened to fully vaccinated travellers, the country is hoping to lure visitors back with a full calendar of exciting events and new attractions including a new integrated board sports facility.
The country is racing to refresh its offerings and secure its position as a sustainable destination, as demand for international travel picks up.
Last month, Singapore saw 120,000 short-term visitors, nearly double that of January's numbers, according to Singapore Tourism Board chief executive Keith Tan.
"We haven't yet seen the effect of the recent border policy relaxations so I expect actually a very strong April. The momentum is there, it is growing and we're seeing very strong year-on-year growth," said Mr Tan, who was speaking to reporters on the sidelines of STB's Tourism Industry Conference on Wednesday (Apr 6).
Here are five attractions and events to look forward to in the coming months:
ELECTRIC GO-KARTS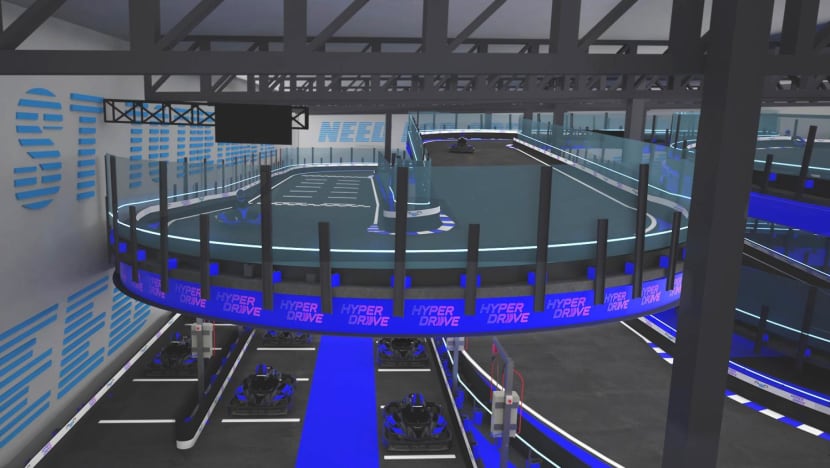 A new gamified electric go-kart circuit, featuring an indoor three-level racetrack with light and sound effects, will be built on Sentosa and set to open in 2023.
The HyperDrive will have an eco-friendly fleet of electric karts zipping through its three-level racetrack. 
With an element of virtual gaming, players will also be able to "turbo-charge" their race or sabotage their competitors.
CHOCOLATE FACTORY
It's been a year since Singapore opened its Museum of Ice Cream, and things are about to get sweeter.
Those with a sweet tooth can look forward to a new chocolate factory concept by homegrown brand Mr Bucket Chocolaterie which will open later this year.
Located at Dempsey, the factory will feature Singapore's first build-your-own chocolate bar section, with distinctive Asian flavours.
BOARD SPORTS FACILITY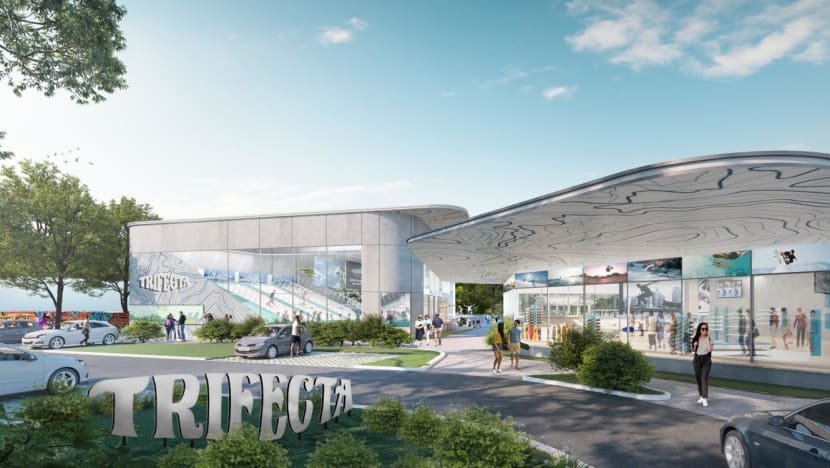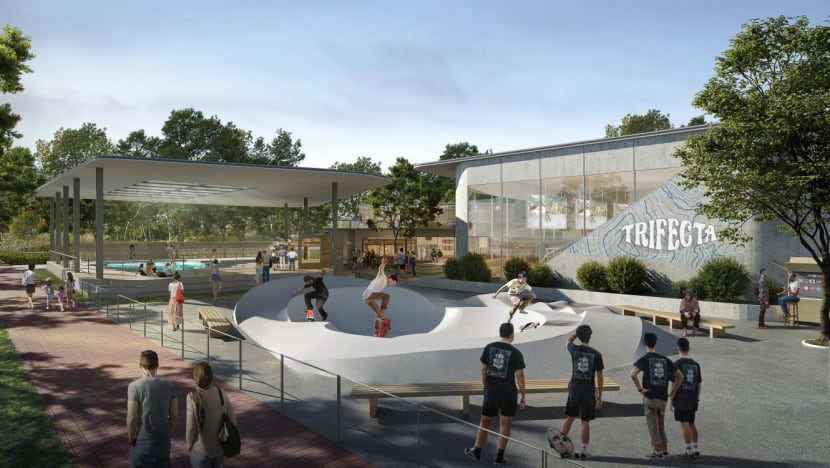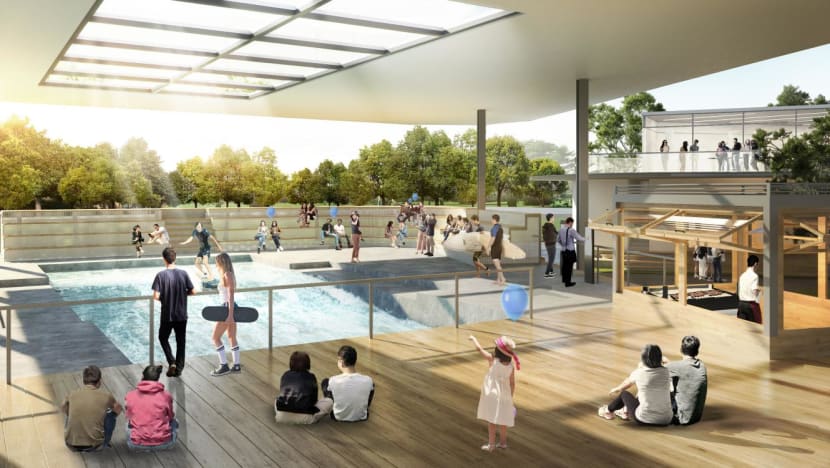 Visitors will soon be able to skate, surf, ski, and snowboard under one roof with an upcoming integrated board sports facility at Somerset slated to be ready by next year.
Called Trifecta, the new facility will recreate the powdery snow of Japan, the swelling waves of Bali, and the unparalleled skate bowls of California in Singapore, offering a thrilling new experience for visitors.
WELLNESS FESTIVAL SINGAPORE
A new festival that promotes wellness and mindfulness will kick off in early-June. The 10-day Wellness Festival Singapore will include events such as a multi-sensory pop-up at Gardens by the Bay and wellness masterclasses.
Local tour operator Monster Day Tours is working with ClassPass to livestream wellness tours and outdoor fitness classes at tourism precincts for the festival.
There will also be a series of art, wellness and mindfulness programmes at the National Gallery Singapore.
Sentosa will launch its own wellness event - the Livewell Festival - where visitors can look forward to wellness-themed staycations and related activities.
THE AVATAR EXPERIENCE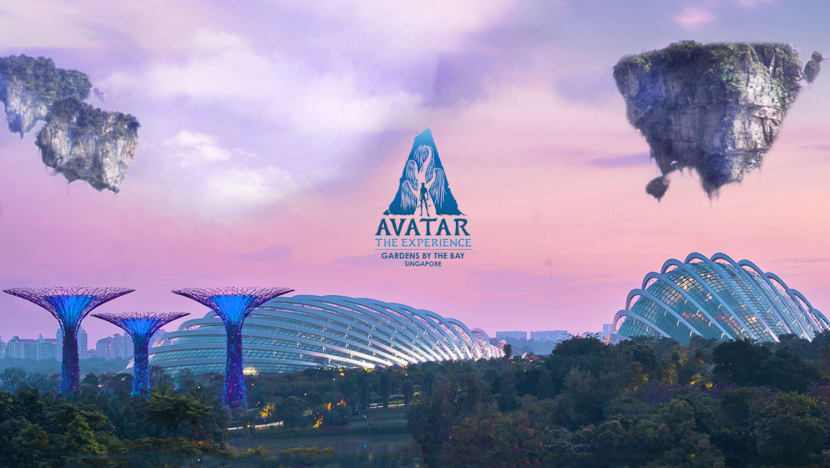 Visitors to Gardens by the Bay will be able to immerse themselves in the world of Avatar later this year, as the Cloud Forest transforms into the lush and mystical planet of Pandora, with its bioluminescent environments.
The Avatar-themed exhibition will be timed to complement the worldwide release of the movie's sequel, which is expected to be on Dec 16, according to media reports.