IN FOCUS: 'It's overwhelming' – the reality of raising a child with autism in Singapore
After a father was sentenced earlier this month for killing his two sons with autism, netizens expressed empathy towards his struggles as a caregiver. Parents, teachers and experts told CNA about available support for autism – and the need to make sure children and caregivers don't fall through the cracks.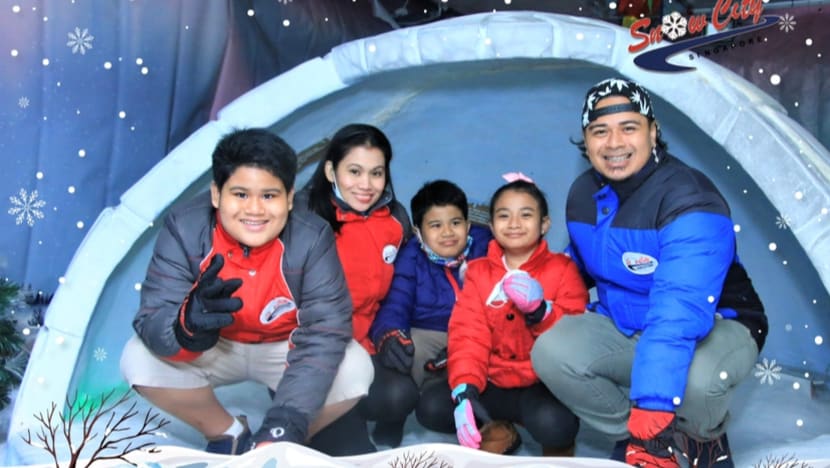 An autism diagnosis can destroy a parent's dreams for their child, and the demands of caregiving can leave parents isolated and exhausted, say parents whose children have autism
While students with autism in mainstream schools are given support, teachers face challenges in managing their needs in the classroom
Experts and parents of children with autism say it's crucial to seek support and community, especially with parents going through similar experiences, or professional help if needed
SINGAPORE: Father of twins, Benjamin Tan, would do anything for his son and daughter to have a "fair shot at life". 
The nine-year-olds, both with autism spectrum disorder, were born "extremely prematurely", he told CNA.
Mr Tan's daughter is "further along the spectrum" and has multiple disabilities. She is non-verbal, not yet toilet-trained and unable to eat solid food – but she understands "simple instructions". 
His son, on the other hand, attends Pathlight School, an autism-focused school that offers Singapore's mainstream academic curriculum together with life-readiness skills. And his autism differs from his sister's. 
Mr Tan recalled an instance when his son identified a correlation between Saturn and Saturday. Saturn is the sixth planet from the sun, while Saturday is widely known as the sixth day of the week. 
"These are correlations that 'regular' kids would not make … On the other hand, he will struggle with very basic mathematics questions," the 48-year-old said. 
"So it's not helpful to see (autism) as a gift; it's probably more accurate to say that they're much stronger in some areas and much weaker in others. And we just have to deal with it." 
Mr Tan and his wife accepted their children's conditions "very early on". This, he felt, was key in seeking "very targeted schooling" that was beneficial for his children.
STRUGGLE WITH ACCEPTANCE UNDERSTANDABLE 
Parents whose children have autism told CNA it isn't easy to arrive at this stage of acceptance. Mr Tan admitted he "totally gets it" when he reads tragic news reports about parents having killed their children with special needs.
Most recently, a father was sentenced earlier this month to 14 years' jail for strangling his twin sons near Greenridge Crescent Playground in January 2022. 
Xavier Yap's two 11-year-olds were formally diagnosed with global developmental delay and autism spectrum disorder in May 2017, and he felt that killing them would take away his wife's burdens. He claimed that his wife had given up on the two boys.
The twins, who were enrolled in a mainstream primary school, had been recommended to be placed in a special education school, but their mother in particular had difficulty accepting their condition, the court heard.
Mr Tan also pointed to two other notable incidents: In 2019, a woman with depression killed her autistic son at home then died by suicide at Bukit Timah Nature Reserve; in 2017, a father killed his intellectually disabled daughter before jumping to his death because he believed that ending their lives would solve his concerns over her future. 
Many parents worry about what will happen to their special needs children when they die, said Mrs MJ Finuliar, who has three children. Her two sons have autism.
In her darker moments, she has thought that it would be good for her younger son, whose autism is more severe, to "leave this world" whenever her time comes. "If something happens to me, I will just pray that if I die, I will get him also," she said.
Another parent who wanted to be known only as Madam Ng said that in Yap's case, "it's not excusable, but I can imagine the stress". 
The fact that Yap felt like he did not have the support of his wife must have made things worse, said the mother whose 16-year-old son has autism. "Feeling like you are the only one left (with) the burden of caring for these kids for the rest of their lives - it's overwhelming, I can't imagine doing that."
Mdm Ng and her husband struggled to accept their son's diagnosis in the beginning, even seeking out so-called cures for autism, such as avoiding certain foods and vitamins. They were "devastated", she said, pointing out that some people are not able to "get out of the depression". 
Parents may hope that their children can be rich and successful in life, but those whose children have autism just hope they can find some kind of employment, Mdm Ng added.
"You have your expectations, your hopes, totally destroyed … On top of that, you have a big burden to take care of this person and help this child to do as well as possible," she said. 
"That kind of thought is quite sobering and very depressing. Some people can take it, some people might want to escape it. Not all people can say okay, this is my child, I love them, I will sacrifice for them."
Accepting the diagnosis can be a journey in itself, said Dr Lim Hong Huay, founder and chief executive officer of CaringSG. Losing the dream of a fulfilling parenthood brings about a grief that is life-long, she said. 
"(The grief) can surface any time, any way and in any intensity," added Dr Lim, who has three children, two of whom have autism.
In school, support for the child takes priority. But former and current teachers who spoke to CNA, all under the condition of anonymity, said they grapple with the consequences of parents' struggles with acceptance.
Former secondary school teacher Sherlyn noted that "the willingness of parents to work together with the school" is a "crucial factor" in reinforcing certain habits and behaviours. 
The 31-year-old who taught in a secondary school for five years has heard of instances, albeit not with her students with autism, where "parents were in denial and would tend to brush off teachers' comments". 
"So the teachers would feel a bit 'stuck' as a result," she said. "For me, when parents are on board, it's already half the battle won." 
But support for parents doesn't take place in a school setting, added secondary school teacher Wendy, who has been teaching for 10 years.
"When teachers speak to (these) parents, the conversation is focused more on seeking help or support from parents to manage the kids rather than to support the parents. I think teachers are not emotionally equipped or emotionally able to support these parents too," said the 34-year-old.
SCHOOL SUPPORT AVAILABLE
As of December 2022, there are about 35,500 students with reported special education needs (SEN), the Ministry of Education (MOE) told CNA. 
Of these, about 80 per cent, or 28,000 students, with mild to moderate SEN study in mainstream schools.  
Teachers in mainstream schools currently undergo "pre-service training" to gain a basic understanding of SEN and strategies to support diverse learners in the classroom, said MOE. 
Students with SEN in mainstream schools are supported with "inclusive classroom practices" and SEN officers who specialise in learning and behavioural support. All primary schools now also have at least two SEN officers. 
Wendy's secondary school, for instance, has "targeted programmes" developed by SEN officers aimed at "increasing students' engagement and teaching social emotional skills like mindfulness", she shared. 
Students who are "more disruptive and less able to regulate" themselves also receive more one-on-one sessions with the SEN officers to discuss their struggles and develop strategies, she added.
MOE added that some students with "more severe needs" may require "additional support beyond what can be provided by the school". In such cases, schools may, "on a needs-basis", allow the use of "additional resources engaged by parents such as a professional or caregiver". 
In the case of Yap's sons, the boys were enrolled in Primary 1 at a mainstream primary school when they were aged nine while they were still non-verbal. Their mother and maid would each accompany one child to classes due to their learning difficulties. When their mother was not available, one son would not attend school.
Similar arrangements are "considered common", said former primary school teacher Linda. The 33-year-old was "utterly grateful" for a shadow teacher in her class when she was a primary school teacher for almost six years. 
Linda explained that shadow teachers – educational para-professionals who work directly with a single child to support their additional needs accordingly – typically step in if there are "safety issues" or if they need to remind the child to stick to certain routines. They shouldn't interfere with the child's learning or end up being an "extra tutor". 
But a child's needs could vary greatly, so a shadow teacher is attached to the child as long as they need, said Linda, whose former student's shadow teacher stayed less than a year. 
"For my kid, he needed someone to remind him and help him with routines and in social aspects. For another kid I know, that kid needed someone to be there just to remind them not to run out of the classroom."
Asked about their experience teaching students with autism specifically, former teachers Sherlyn and Linda said that one of the biggest challenges is ensuring the student with autism gets the support they need without compromising the learning needs of the other students. 
"There were courses available, but I think not all teachers had the bandwidth to attend them as they were quite intensive," said Sherlyn, who noticed her former colleagues struggled with meeting the support needs for these students.
Her teaching experience in Pathlight School helped, but she too found it challenging to ensure everyone's needs were met. For example, the teacher may find it difficult to "move on" in class when students with autism "fixate on certain routines", hence possibly affecting the learning of the entire class, she recalled. 
Linda added that while it's possible to arrange for an adult to accompany the student in class, "there will likely never be sufficient adults due to resourcing issues".
"I often faced challenges with parents requesting much more individual attention given to students with special education needs … While we can understand their concern and worry, parents might not realise we have 39 other students who also deserve support," she said.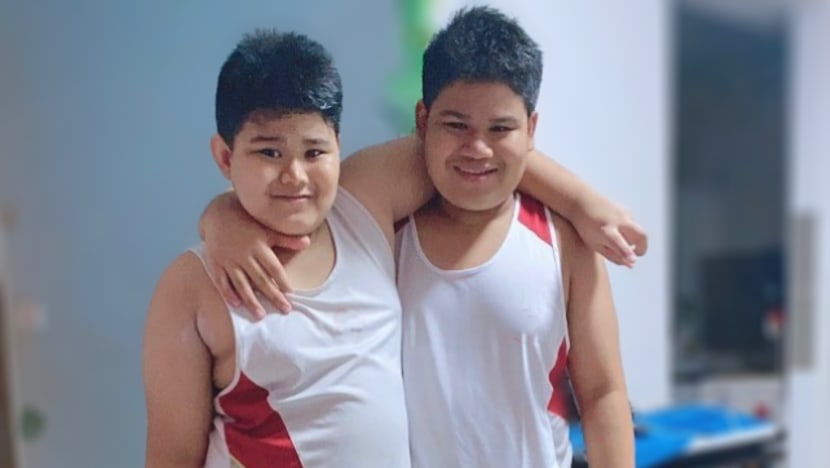 TURNING TO SPECIAL EDUCATION 
Without the right support, some students might fall through the cracks. 
Mrs Finuliar said some teachers in her older son's primary school did not know that he had special needs, so he did not receive extra support. 
Jethro, now 14, was also bullied by his classmates, and would sometimes come home with shoe marks on his uniform.
He attended a mainstream primary school for more than two years before he received his autism diagnosis and transferred to Eden School, which is for children with autism.
"My heart was really broken because we were still waiting for the diagnosis, but we could not just pull him out from the school; we needed a referral from the doctor to be able to have a slot in a special needs school," she said.
In the case of Yap's sons, several netizens expressed concerns about their schooling arrangements given that they were non-verbal.
Mr Tan, the father whose twins with autism have benefited from being in special education (SPED) schools, also questioned whether mainstream schools have "mechanisms" to counsel parents whose child "is not in a position to benefit from the support". 
The Education Ministry told CNA that parents of children assessed to have more severe needs are encouraged to consider SPED schools, which are equipped to provide intensive and customised support to students with moderate to severe SEN. 
The ministry also provides "post-diagnosis educational guidance" to "render emotional support and assistance to parents" so they can make an informed decision.
The transfer from mainstream to SPED schools, however, is "subject to parents' consent". If the parents agree, both schools work closely to ensure a "good handover" so the child's learning needs can be "meaningfully supported" in the new setting. 
Nonetheless, students with SEN who have more severe needs and remain in mainstream schools will continue to receive support through intervention planning and strategies, as well as in-class support by SEN officers, "as far as possible", added MOE.
To plug the gaps earlier on, occupational therapists might step in to support the child even before they get to primary school. 
Ms Evelyn Chan, a senior occupational therapist with NTUC First Campus who works with children aged up to six years old, said schools may have in place "general strategies" such as "breaking down instructions, going slower, giving more one-to-one attention". 
But a trained occupational therapist is able to "assess and identify underlying factors to observed behaviours and concerns, and hence be able to advocate for the autistic child, and provide specific and targeted strategies to support teachers or the school to help the child thrive in the classroom setting". 
MENTAL HEALTH, RELATIONAL, FINANCIAL STRUGGLES
Outside of the school setting, the demands of caring for a child with autism can take its toll on the caregiver's mental health and relationships within the family.
Mdm Ng said she and her husband were overly protective and accommodating of her son with autism, perhaps at the expense of her daughter, who is five years older.
"She experienced all these frustrations; she never really had normal family time ... We neglected bringing her out one on one. Slowly, now I think she understands a bit more why we behaved the way we behaved," she said.
"But at the same time, her childhood is past already, we can't go back, and we didn't realise all this at the time."
Meanwhile, Mrs Finuliar quit her food and beverage job in July, partly because she was exhausted from juggling work and family responsibilities. Her day starts at 5am when she wakes up to help her 10-year-old daughter, Jierah, get ready for school. After she sends her daughter off, it is time to prepare Jared, 12, to go to Rainbow Centre.
When she was working, she would leave the house around 9am and return home more than 12 hours later.
"That's my life. I need to talk to teachers from Rainbow, teachers from Eden, I need to attend to my colleagues, and my marriage also is having a problem – those are really exhausting," she said. 
Her husband has experienced burnout, and they previously disagreed on how to discipline their children. The family has been receiving counselling for a few years.
Additionally, not every family can afford interventions for their child with autism. Checks by CNA found that private speech therapy and occupational therapy can each easily cost more than S$100 (US$74) per hour. 
Even taking a taxi as a family of five is expensive, said Mrs Finuliar, adding that weekly therapy is out of reach for them.
She is attending courses at the National University of Singapore to learn about accounting and finance, and hopes to be able to earn more. But she is also concerned about whether entering the corporate world will mean she has less time for her family.
Mdm Ng said this sentiment is common among families with special needs children.
"As a mum, do you quit your job and just care for your child who may or may not get better?" she asked. "How do you finance your child's future if you are not working and all the burden is on the other spouse? Financially, there's all these challenges you have to face."
Those who stay employed end up having to balance how much to share with their managers, she said. "If you share too much, your employer will start to think, I cannot give this person more responsibility because they still have to care for their child."
At the same time, she acknowledged that bosses may give more flexibility if an employee shares their caregiving needs.
Mdm Ng acknowledged that Singapore is not a welfare state, but said she still hopes for more support for adults with special needs.
The Central Provident Fund has a Special Needs Savings Scheme where parents can nominate their children to receive a monthly disbursement. The Temasek Trust-CDC Lifelong Learning Enabling Fund also gives S$1,000 per adult with disability to support their learning.
"You're expected to help yourselves, but some things are beyond helping yourselves," said Mdm Ng. "If he cannot find a job, how are we going to help him? Is it within a parent's ability to do so, even if they try very hard?"
FINDING PARENTS WITH SIMILAR EXPERIENCES
Support for parents of children with autism is "absolutely important and indispensible", said Dr Lim of CaringSG.
"Without loving extended family members, supportive friends, and an understanding and inclusive community, the autistic person and caregivers will suffer tremendously."
Autism affects all aspects of a person's life and the caregiver's daily living, and one in seven caregivers of people with autism have moderate to severe anxiety and depression, she added.  
Parents may also need to deal with embarrassing, unexpected or dangerous situations, and can be misunderstood as allowing their children to behave badly.
"This can be very emotionally draining, not to mention physically challenging as well, especially as our children become stronger, faster and louder adults, and we caregivers become older, slower and weaker," said Dr Lim.
"If you see any caregiver who needs help, do not just stare or walk away. Stay a while and observe, be empathetic and be ready to step up and offer a helping hand," she said.
Mrs Finuliar's family turns to friends and support in church, but she also hopes that families with special needs children can come together, such as to celebrate their children's birthdays. Some children with autism may not have many friends and guests may not understand their behaviour, she said. 
"Surround yourself with people who really understand, who help your children or have concern for them," she added.
Similarly, Mr Tan and his wife have found the most effective support is being around parents with similar experiences, although he has observed that these "mini support groups" are rare in Singapore as people often struggle privately. 
"When certain milestones come up, like in schooling, that's when all parents of kids with disabilities will find that the typical support structures become totally useless," he explained. 
"Even your best friends will not have that shared experience; even your parents or relatives who may be extremely well-meaning and love you to bits will not be able to understand."
The father of twins, whose daughter's autism is more severe than his son's, has heard "a lot of comments that are well-meaning but eminently unhelpful", such as from someone who told him "kids are like that, no need to baby them, fall a bit is okay", he recalled. 
"Hey, my daughter went to the ICU (intensive care unit) when she caught the flu, so no, it's not okay. We're different and we encounter different obstacles and experiences."  
Mdm Ng has likewise found that many parents of children with special needs won't tell their friends what they are going through, especially men who tend to struggle with emotional support. 
"You end up really airing a lot of dirty linen; there's a lot of weird stuff that nobody will understand," she said.
For example, her son used to bite or scratch her or her husband when they tried to trim his fingernails, and loved opening and closing drawers at home.
"If you don't experience it day to day, it sounds like, oh he's just opening drawers, what's the big deal right? Literally opening everything in the house and spoiling some cabinets because of it," she said. 
The repetitive behaviour can really wear down a caregiver, she added. "I don't think people realise the extent of it and how difficult and emotional it is."
Ms Prema Govindan, director of independent living and caregiver support at SG Enable, said building an inclusive Singapore must start with a mindset shift to recognise that every person is an equally valuable member of society.
"When we have a more accepting and non-judgmental culture, persons with disabilities and their caregivers will know that they are not alone on this journey, and they can reach out for support when they need it," she said.
"As a society, let's continue supporting caregivers and persons with disabilities by taking the first step to reach out (and) play a part in enabling inclusion beyond acceptance."
WHAT'S NEEDED TO BRIDGE THE GAP
The needle is slowly moving. About 30 per cent of working-age people with disabilities are currently employed, with the Enabling Masterplan 2030 aiming to increase that percentage to up to 40.
The Enabling Guide website by SG Enable provides caregivers and persons with disabilities information about workshops and support groups. An Enabling Services Hub that offers fitness classes, support networks and respite care for caregivers has also been set up by SG Enable and SPD – a local charity that helps people with disabilities. 
Still, support could be better for individuals with autism across the spectrum at all life stages, said experts and parents. 
Ms Chan, the occupational therapist, pointed out that "early and timely intervention" has proven to be "extremely beneficial to the development and well-being of children with autism" beyond school. These practices also help the child's participation and engagement at home.
But she suggested that "perceived social stigma", as well as the lack of understanding of the support that SPED schools and intervention centres can provide children with autism, could be why some parents may not be receptive to seek a diagnosis or access intervention services. This, in turn, could affect the child. 
"Placing autistic children in mainstream settings, without holistic support, can have adverse effects on the child's overall well-being. Autistic children can find it stressful to manage social situations (bullying, navigating friendships) … and life skills, on top of academic demands," she said. 
"This can have an impact on the autistic child's mental well-being, self esteem, and learning." 
Expressing concern for his son and daughter, who both have higher support needs, Mr Tan believes help for this end of the spectrum "where (it) is desperately needed, can be quite absent and far more complex". It is also "far more difficult and far more expensive to sort out". 
His experience with schools has been "not bad" – but he fears what will happen to his children once they turn 18, which is the age they graduate from SPED schools and funding stops. This is what industry professionals call the "post-18 cliff effect". 
To give their child "a fighting chance of a normal life", adult daycare facilities become "critically important" for parents, he added. But this area is "in desperate shortage at this point". 
Clinical psychologist Dr Annabelle Chow added that there should be an emphasis on financial and legal planning for the future, including a Power of Attorney or Lasting Power of Attorney.
More can also be done to raise awareness and promote access to services that are available, she said. "It takes a village to raise a child – any child."
Despite the support available, however, Mr Tan suggested that the "biggest impediment" remains parents who are "not fully at peace" with their child's diagnosis.
And one solution is to address, not avoid, their grief. 
"Surely there must be some kind of mechanism in the system that supports parents going through this stage of grieving to help them come to terms with it," he said.
"So that they can deal with the issue as opposed to bottling it up and having it erupt." 
Where to get help:
Samaritans of Singapore Hotline: 1767
Institute of Mental Health's Helpline: 6389 2222
Singapore Association for Mental Health Helpline: 1800 283 7019
You can also find a list of international helplines here. If someone you know is at immediate risk, call 24-hour emergency medical services.