Speaker Tan Chuan-Jin reminds MPs of rules in Parliament after Facebook post by NCMP Leong Mun Wai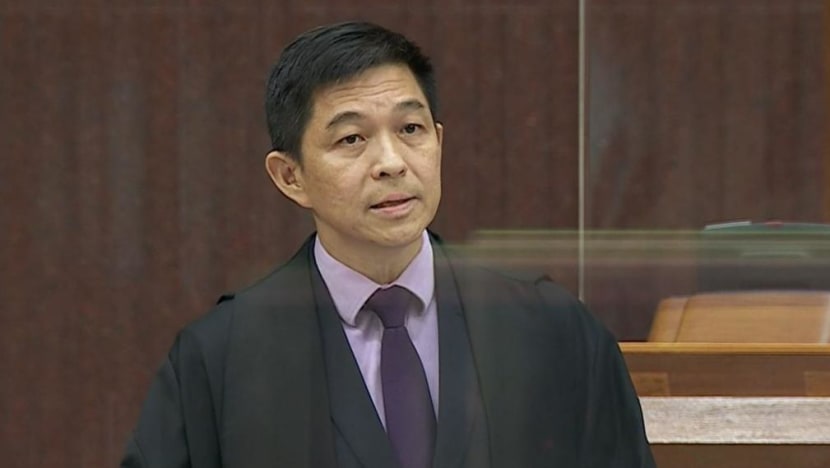 SINGAPORE: Speaker of Parliament Tan Chuan-Jin reminded Members of Parliament on Monday (Mar 7) of how proceedings are conducted, after a Non-constituency Member of Parliament (NCMP) posted on Facebook that "the Speaker didn't even give me the chance" to speak in the House.
NCMP Leong Mun Wai (PSP) said in a comment on his Facebook page: "Now I'm at the budget debate for the Ministry of Manpower. Following from Minister Tan See Leng's ... 'red herring' comments last Friday, I have a number of clarifications to make. But the Speaker didn't even give me the chance. I will show you the video later when the volunteer has done it for me."
He added below: "Completely ridiculous!"
Mr Leong was referring to an earlier exchange at the end of the Ministry of Manpower's (MOM) Committee of Supply (COS) debate on Monday when he requested to ask more questions but was told by the Speaker that the time was up.
COS debates are when the House considers each ministry's request for funds and votes on it.
After clarifications from a number of MPs on MOM's COS speeches, Mr Tan asked Mr Desmond Choo (PAP - Tampines) to make concluding remarks.
Mr Leong interjected, and said: "Chairman, point of order, chairman, I would still like to ask questions."
Mr Tan said: "Time's up. Mr Desmond Choo, please proceed."
But Mr Leong persisted and said: "Chairman, I said there are still questions. The debate is not over when there are still questions."
To which, Mr Tan replied: "Mr Leong, we are moving on."
Shortly after this exchange, Mr Leong posted the comments on Facebook.
Parliament proceeded to the Ministry of Education's COS debate, after which Mr Tan made his statement.
He pointed out to MPs that there are allotted times for proceedings in Parliament, and that there may not be time for all the questions and clarifications from members.
"I'm sure members understand how the process works. I'm not here to speculate the intent and purpose of various member's postings, but I thought it was opportune for me to refresh everyone's memories about how this ought to work, and why," said Mr Tan.
He explained that of the time given for each ministry's COS session, 40 per cent is for "cuts", usually a symbolic S$100 off the ministry's budget that MPs use to raise their concerns about the ministry's plans and programmes.
Mr Tan said that 50 per cent of the time would comprise response time from the ministries and 10 per cent of the time is allocated for clarifications from MPs.
The times for each COS session is sent out before the Parliament sitting, and the time when each ministry's debate is supposed to end is called the "guillotine time".
The Speaker said that the debate on the respective ministries will end once the guillotine times are reached, so that Parliament can proceed with other business, and members can file a parliamentary question if they have more queries for the ministry.
He said: "I know many of you would like to ask clarifications and we're not always able to accommodate them and many of you text me grumbling about why, how come you've got an important question to ask, but you can't ask. I hope that you bear with me for that."
He also explained that when the time for clarifications has ended, the chairman can extend the debate to the guillotine time at his discretion, which is what happened with the MOM debate.
He also clarified that he tries to give different MPs from various parties opportunities to speak. Listing all the MPs who raised clarifications during MOM's COS, he pointed out that Mr Leong was not the only one who did not get to say his piece before the guillotine time.
Other MPs, including Mr Edward Chia (PAP - Holland-Bukit Timah), Mr Melvin Yong (PAP - Radin Mas) and Mr Leon Perera (WP - Aljunied), as well as NMP Ms Janet Ang, also did not get to ask their questions.
Mr Tan added: "I thought as a matter of record it would be useful to just state this. I would not pretend nor do I wish to speculate as to why comments are made, but I thought this might be useful to remind all members of how the process works."