Longer waiting times for buses amid manpower shortage due to drivers in COVID-19 isolation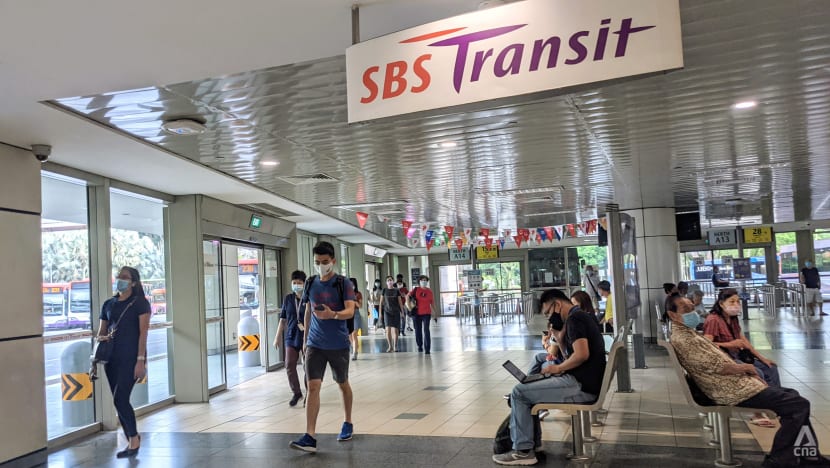 SINGAPORE: Longer waiting times are expected for buses as transport operators see reduced manpower due to drivers in COVID-19 isolation. 
"Commuters are advised to factor in longer waiting times for buses when planning their journeys," said the Land Transport and Authority (LTA) and the four public transport operators in a joint media release on Friday (Sep 10). 
"At present, the increase in waiting times for the majority of affected bus services is within five minutes, with a very small number of services seeing increases in waiting times greater than 10 minutes."
To reduce the impact on commuters, more double-deck buses will be deployed where possible for services with "higher loading".
"This includes bus services that serve schools, as we expect increased ridership on these services when students return from their school holidays next week," said LTA and transport operators Go-Ahead, SBS Transit, SMRT Buses and Tower Transit.
Eight bus interchanges are active COVID-9 clusters. The largest cluster, Toa Payoh Bus Interchange, had 190 infections linked to it as of Thursday night. 
Following the clusters of infections, LTA announced tighter measures last week for bus interchanges. These include segregating staff resting areas from dining areas, as well as setting up physical separators at designated smoking areas. 
In the same media statement on Sep 2, LTA said that there had been "no major impact" on bus operations, adding that it was working with public transport operators to develop contingency plans to minimise the impact on commuters should more cases emerge. 
Most bus captains have been vaccinated and those infected are asymptomatic or show mild symptoms, said LTA and the transport companies on Friday.
"However, they will still need to observe the medical protocol to be isolated for a full recovery," they noted. 
"SHARP DROP" IN BUS DRIVERS AVAILABLE
There has been a "sharp drop" in the number of bus captains available due to the COVID-19 situation, said Mr Melvin Yong, executive secretary of the National Transport Workers' Union.
As a result, some drivers have had to work overtime and have stepped in to work on their days off, he said in a Facebook post.
"While commuters may experience a longer waiting time for your bus, we hope everyone will continue to support our bus captains who are putting in the extra work and effort to minimise disruptions to commuters' travels," he added. 
Mr Yong, who is also a Member of Parliament, said that the union has been working closely with LTA and the transport operators to support affected bus captains. These include delivering groceries to those on stay-home notice and helping on-duty bus drivers adjust to constant changes to the duty roster.
Although some bus captains have voluntarily gone back to work during their rest days, such measures "cannot fully make up for the loss in manpower", said LTA and the transport operators.
"Our bus operators have started lengthening headways for some services to ensure that our bus captains have enough rest time," they said.
Apologising for any inconvenience to commuters, they added: "LTA and the PTOs (public transport operators) will monitor the situation closely and make further adjustments as the situation evolves, including when more bus captains return to work."