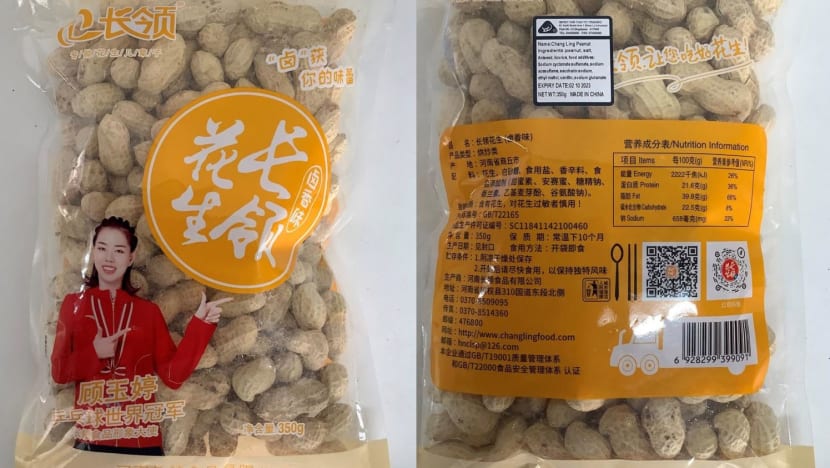 SINGAPORE: The Singapore Food Agency (SFA) has recalled Chang Ling peanuts after detecting the presence of cyclamate.
Cyclamate is a permitted food additive that is used as an artificial sweetener
and is approved for use in certain food products under Singapore's regulations. But the use of cyclamate is not allowed in peanuts.
The affected products, which come from China, involve the 350g packets and have an expiry date of Oct 2, 2023. The importer Yan Tai Yit has been directed to recall the implicated products.
"While there are no immediate health risks from consuming peanuts with the level of cyclamate detected, prolonged excessive consumption of cyclamates should be avoided," said SFA.
Those who have eaten the peanuts and are concerned about their health should seek medical advice. Consumers may contact their point of purchase for enquiries.