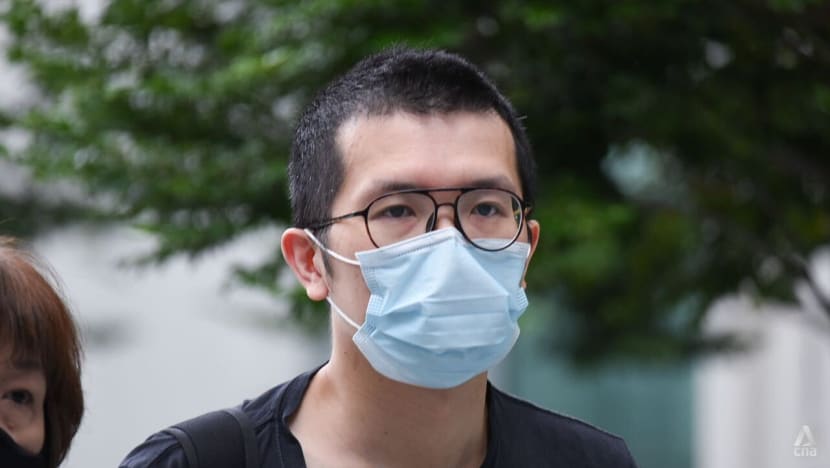 SINGAPORE: Lawyer and opposition politician Charles Yeo Yao Hui on Saturday (Jul 30) announced on Instagram that he was seeking "political asylum" in the United Kingdom, after repeated claims in recent months that criminal charges against him have been "politically motivated".
The former Reform Party chairman, 31, was on bail when he left Singapore last week, having obtained permission by the court to travel to Vietnam from Jul 27 to 30 for work.
But instead of returning to Singapore after, he flew to the UK. 
Yeo's lawyer, Mr Ashwin Ganapathy from IRB Law, said his client never told him that he did not intend to come back to Singapore. "We had no clue," Mr Ganapathy told CNA on Monday. 
He added that he intends to discharge himself as Yeo's defence counsel.
Yeo was charged in January for harassing a police officer and wounding the religious feelings of Christians in some social media posts.
He was also arrested that month over possible criminal breach of trust and forgery offences, after police reports were lodged against the Whitefield Law Corporation where he worked then. 
In a series of Instagram Stories over the weekend, Yeo, who is prolific on the platform, claimed his legal troubles were the result of "attacks against a young political activist" and "politically motivated". 
"This is a very painful and difficult decision for me to make," he said of his decision to abscond. "I had left everything behind." 
Yeo also wrote that he did not think he would get a fair trial in Singapore, and apologised to his lawyers Mr Ganapathy and Mr Azri Tan.
"I believe that if the court was impartial, they would be able to vindicate me easily but I don't think even the best lawyer can do anything in politically motivated cases," he said.
Yeo added that his girlfriend, close friends and lawyers were not aware of his decision to seek asylum. He also claimed that he "did not embezzle a single cent". 
Last week, the Court of Appeal ordered Yeo to pay S$4,000 in personal costs to the Attorney-General for acting improperly in filing applications to challenge the death sentences of two drug traffickers in February.
A three-judge panel said: "As a qualified lawyer of four years' standing, he should have known that it was his duty to determine whether there was any proper case to put forward to the court – he could not just act willy-nilly on the basis of his clients' instructions or desires."
Yeo was part of the Reform Party team that contested in Ang Mo Kio GRC in the 2020 General Election, against a five-member team led by Prime Minister Lee Hsien Loong. 
He stepped down as chairman of the party following his arrest in January.