Brisk business for car rentals over Chinese New Year period
Customers also booked the cars for a longer duration, said two popular car rental firms.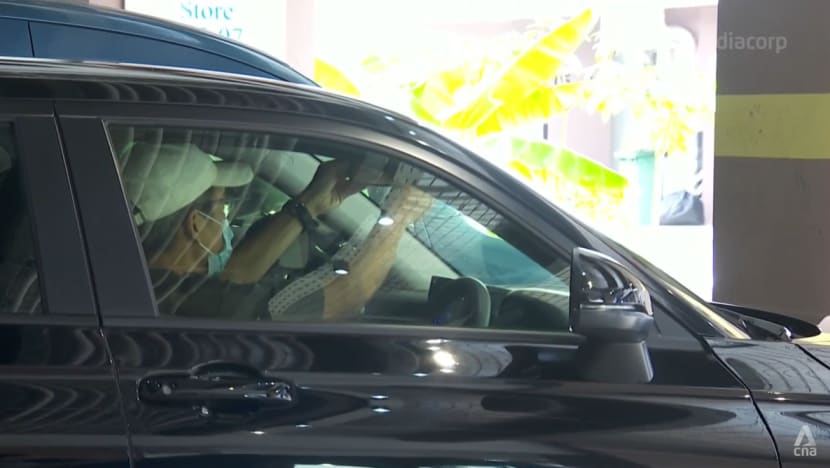 SINGAPORE: Chinese New Year visiting is in full swing this year with no pandemic restrictions and rental cars appear to be a popular way to get around.
Two well-known car rental companies said that demand is so high that they are all but out of vehicles.
Ace Drive said business has been "overwhelming", with its entire fleet of 240 vehicles fully booked nine days before the eve of Chinese New Year. The types of cars booked range from regular Japanese cars to "exotic" two-door cars, said the firm's executive director April Koh. 
This is "exceptional" compared to previous years, she said. 
"In the past, we had vehicles available for rent all the way up to the eve, but this year we are completely sold (out)," she said. 
This is despite registering more vehicles in the lead up to the festive period. 
"We certainly do not have enough to service the demand, which is why we have been constantly registering vehicles, at least about 60 units over the last few months, just to cater to the demand this Chinese New Year," she said. 
She added that rental periods are also longer – more than 60 per cent of its cars have been rented for longer than a month instead of the typical two to three days. 
The firm had to turn away hopefuls who showed up at the last minute looking for cars, Ms Koh said. 
OVERWHELMING DEMAND
Another company, GetGo, has seen a similar surge. It has more than 2,000 cars across the island, having doubled its fleet from last year. 
On the first day of Chinese New Year, its cars were fully booked. Across the four-day long holiday, utilisation is at 90 per cent during the day, said the firm's CEO Toh Ting Feng. 
He described the demand as "overwhelming". The average number of hours booked per car is also higher than usual, he added. "Despite us growing quite aggressively – I think from last year to this year, we probably added over 1,000 cars to our fleet – we still see that we don't have enough cars for CNY," he said.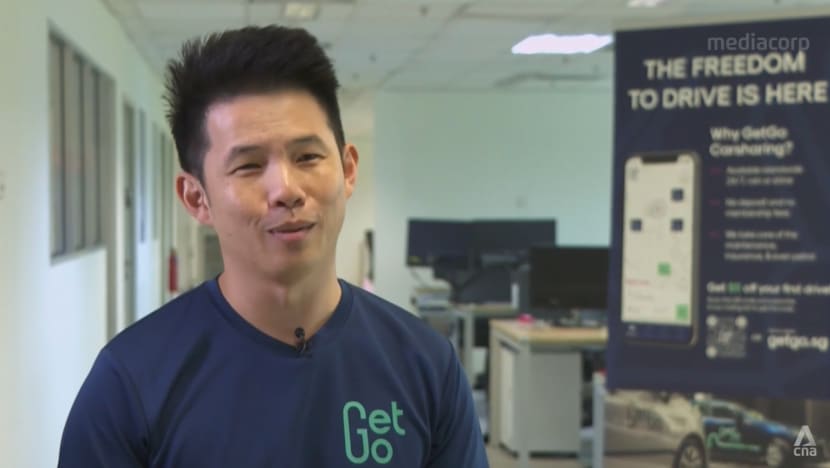 "We believe in progressively and organically growing our fleet in line with the demand, so definitely we'll still try and grow." 
He added that the company is making "steady progress" towards expanding its rental fleet to 10,000 cars by 2030. 
RENTING FOR CONVENIENCE
Among the renters was Mr Forbes Chang, who booked a 7-seater Toyota Sienta Hybrid with Ace Drive. 
He opted for a larger vehicle to ferry his family around for a week this year for their Chinese New Year visits. "I have a bigger family now – I have a newborn, I have two seniors at home. So definitely, my car needs to have at least five or seven seats. I don't want to waste my time booking a Grab or hailing a cab," he said.
Mr Danny Goh, who is based overseas and returned home to see loved ones over the festive period, similarly said that he typically rents a car for the festive period for convenience. 
While public transport remains available, he noted that they tend to be crowded. 
"This year is special because since the COVID lockdown, this is the first time I'm back in Singapore in the past three years. So, I'm definitely looking forward to visiting my family and friends during this Chinese New Year," he said.