Rent-a-date services see spike in interest for fake boyfriends, girlfriends this Chinese New Year
For a few hundred dollars, clients can rent a date to accompany them to their Chinese New Year gatherings.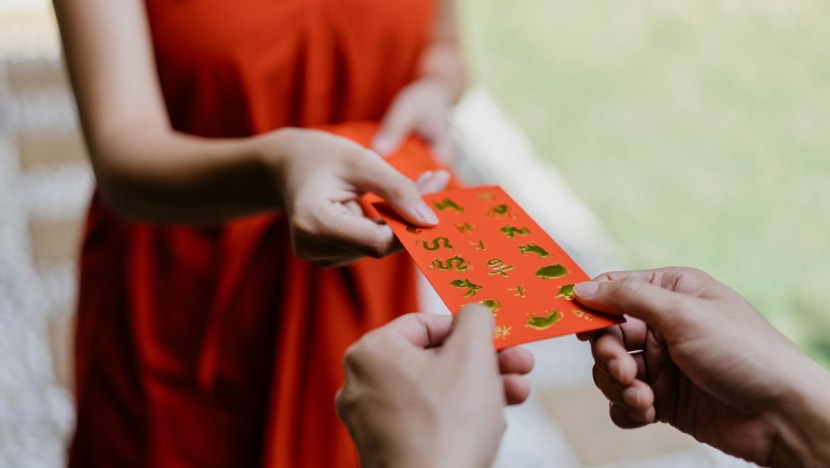 SINGAPORE: Hoping to avoid awkward questions from relatives about their love life, some singles are resorting to hiring a fake girlfriend or boyfriend to accompany them to Chinese New Year gatherings.
These services are picking up speed in Singapore, with rent-a-date platforms already seeing a spike in demand for dates to pose as their partner during family reunions. 
Renting a date could cost at least S$100 for two hours, a check of several such platforms has found. 
Female dates are usually more expensive than male ones, with fees going up to more than S$400. These dates can range from teenagers to adults well into their 30s.
ENGAGING FAKE BOYFRIENDS OR GIRLFRIENDS
Rent-a-date service Elitely, for instance, has observed a spike in interest on special occasions such as Chinese New Year, Valentine's Day and Christmas. 
"So what we did last year was when there were requests to get someone for Chinese New Year, we asked them what it is they are looking for - is it someone who's very cheerful, someone who can hold a conversation well and so on," said Mr Dickson Chung, co-founder at Elitely. 
For a fee, clients can schedule a meeting with their chosen date. 
"We start off with two hours. That's the minimum engagement. It can be for as long as you want it to be," Mr Chung told CNA938's Asia First.
"We've had clients who have actually gone out on multiple dates with the same girl after. So if the chemistry is right, then they can take it offline... It's kind of a way for potential connections to be made."
The most common misconception that people have "is that if you are renting someone, it is something sleazy", he added. 
"This service started out in Japan, and it's basically a dating trend where you are just asking someone out for their time."
Mr Chung said there are also female customers who have used his platform, especially when they meet with friends who may ask whether they are still single or married. 
"And we have guys who are agreeable to go out with these women clients and act as their boyfriend for the day," he added.
A 28-year-old who has posed as a fake girlfriend during Chinese New Year recalled feeling "super nervous" after taking up her first such request. 
"But it wasn't so bad because my hiring boyfriend was quite a quiet kind of person. So both of us kind of melted into the background," said "Spica", as she is known to her dates on Elitely. 
"I just greeted his relatives, smiled a bit, and ate Chinese New Year goodies. Nobody really asked me anything. So thankfully, the first one was pretty easy."
But it requires a bit of homework beforehand, including anticipating questions that may be asked and visualising what to expect during family gatherings, she said, adding that being sociable and paying attention to little details matter. "It's kind of like adapting to the situation and thinking on your feet."
SEEKING HELP FROM DATING AGENCIES
Meanwhile, some singles have sought help from dating agencies to see if they can get an actual partner in time for Chinese New Year gatherings. 
Lunch Actually, for instance, has seen more enquiries and sign-ups around the festive season. 
"During the rest of the year, there's stable demand. But the usual spikes we see are around Christmas, New Year, Chinese New Year and of course, Valentine's Day," said Ms Violet Lim, chief executive and co-founder of Lunch Actually.
However, when asked if some clients request dates specifically for Chinese New Year, she said: "(Our clients) are quite clear about what they're looking for. So if they are investing in a dating or matchmaking service, chances are they are serious about a long-term relationship."
She added: "I think it is just that coming closer to the Chinese New Year, and of course before that you have Christmas and New Year, people start to think about their New Year's resolutions, about wanting to settle down, and that brings up the demand."
But dating agencies do not advise rushing dates just to have someone to take to gatherings.
"What we have noticed is that usually people who come to us, the person whom they click with, generally, would be between their fourth and seventh match," Ms Lim told CNA938's Asia First. 
"Having said that, we do have successful couples who meet on the first date and then they just hit it off. And once they start dating, usually it would be another four to seven dates with that same person before they decide to go exclusive."