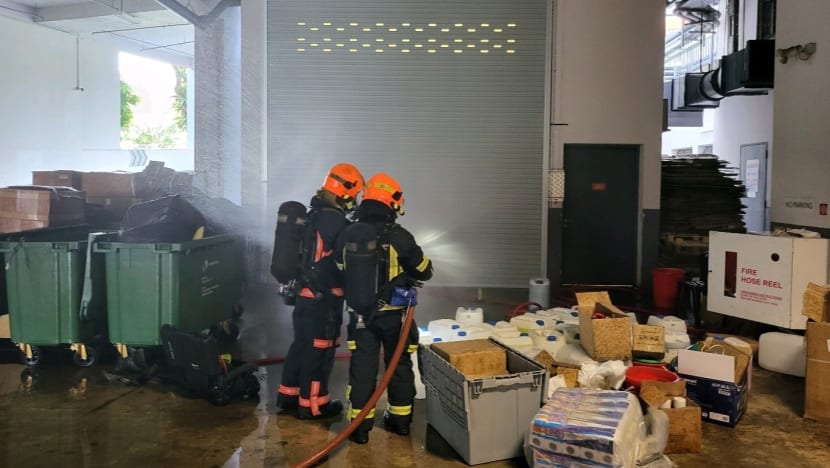 SINGAPORE: About twenty people were evacuated as a precautionary measure on Saturday (May 28) morning after chlorine gas was detected in a rubbish compactor room at Gambas Crescent.
The Singapore Civil Defence Force (SCDF) said it received a call for assistance at about 7.15am.
Upon arrival at 2 Gambas Crescent, firefighters used chemical detectors and detected the presence of chlorine gas within a rubbish compactor room on the ground floor of the premises.
"The firefighters immediately deployed a water jet to dilute the vapours surrounding the room. Two blower fans were also deployed to contain the vapours within the room," said SCDF in a Facebook post, adding that there were no reported injuries.
SCDF also said that the air concentration outside the affected room remained at a safe level. About 20 people were evacuated from the affected premises as a precautionary measure due to the "hazardous materials incident".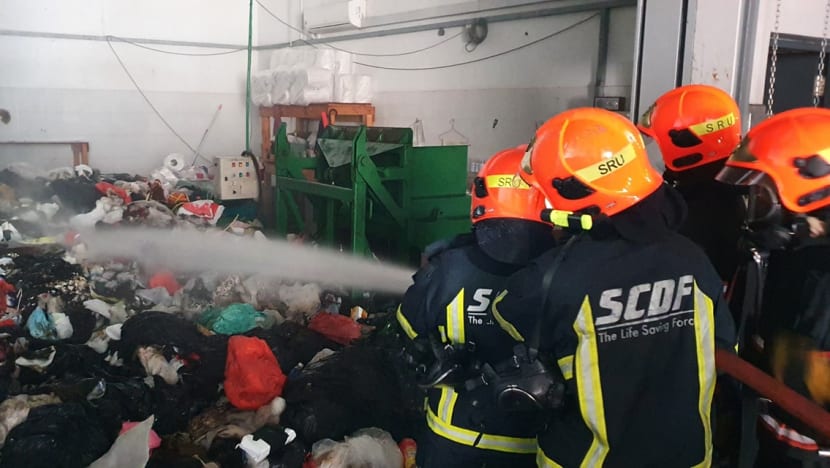 In a subsequent update, SCDF said it carried out measures to ensure that there were no traces of chlorine. 
"SCDF responders, with the assistance of a contractor, emptied the entire contents of the compactor room onto the floor. A water jet was then used to wet the contents and dilute the concentration of the gas in the room," it said.
Chemical detectors were then used to confirm that the chlorine gas had dissipated. 
Arrangements were also made to have the contents of the compactor room transported away from the premises. 
"At the start of SCDF's operation, we had sent out an SMS text message to members of the public within the vicinity to avoid the area. We would like to thank the public for their cooperation and support.
"Public safety is always our concern and by avoiding the area, this allowed our responders to carry out the mitigation operation safely and as quickly as possible," said SCDF.