CNA launches revamped website and app with new, engaging features
It's now easier to discover the best of CNA's journalism, documentaries and programmes and to follow your favourite journalists.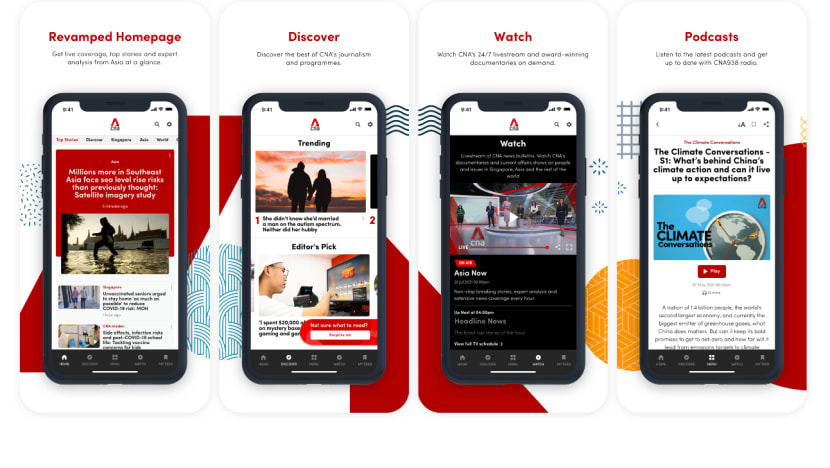 SINGAPORE: Whether you're reading this on your phone or on your computer, you might notice a refreshed, slicker look for CNA's website and app.
The revamped website, launched on Thursday (Aug 5) has a buzzier homepage that offers readers a quick look across sections to better stay on top of what's happening in Asia, Singapore and the world. The new layout will help serve the time-pressed reader, showing you top stories from news, commentary, CNA Insider and Lifestyle at a glance.
DISCOVER CONTENT OR LET US SURPRISE YOU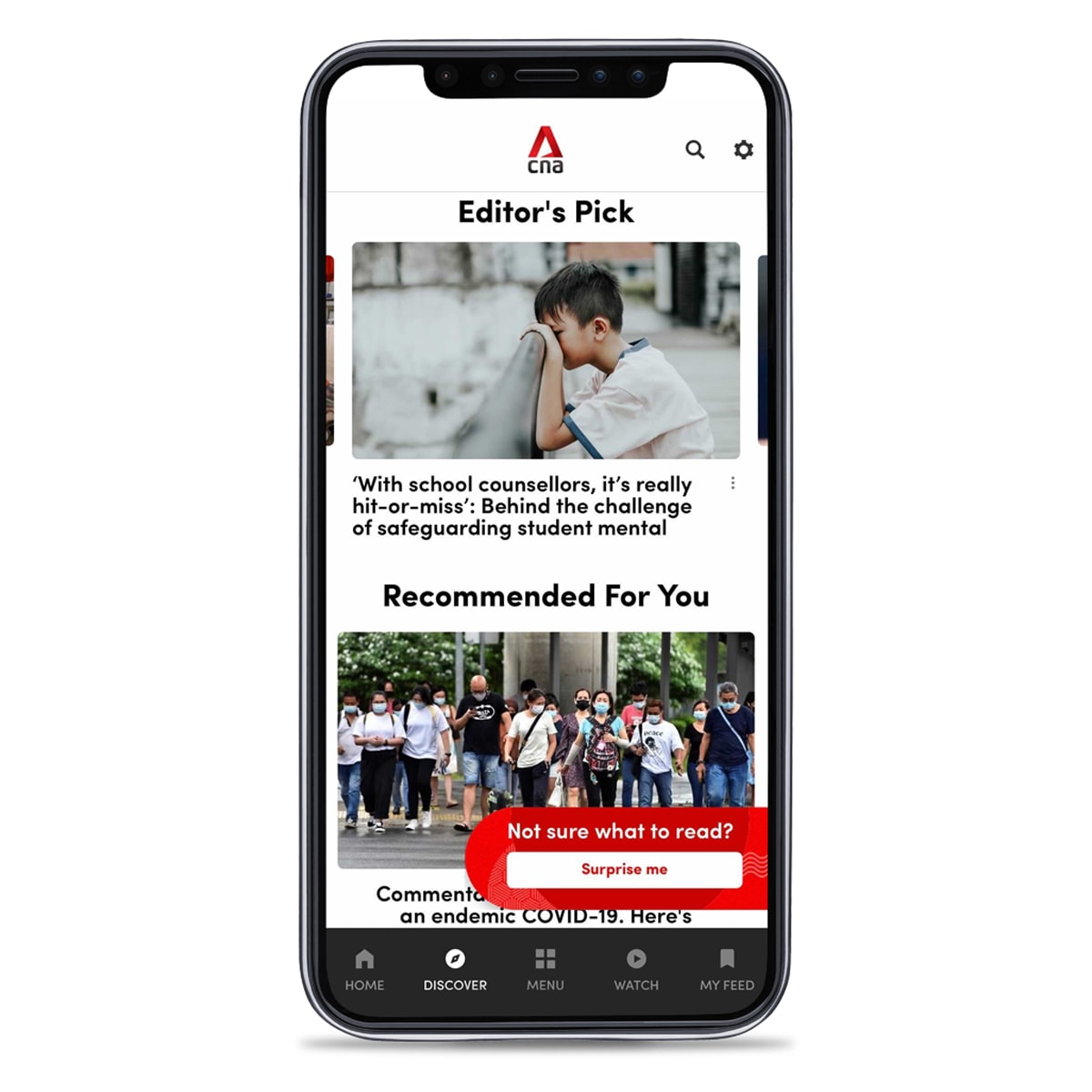 At a time when the news cycle is faster than ever, with new if not breaking updates throughout the day, it's all the more important for us to help you find the best of our content.
We now have a Discover section where you can find our editors' picks - a carefully curated list of our best stories, videos or programmes. Expect to find plenty of CNA Insider deep-dives on social issues and explainers here, as well as reports and programmes on outstanding and inspiring people in Asia.
There's also a feed of stories personalised for you in the Discover section. If you're spoilt for choice and don't know where to start, you can click the Surprise Me button to get served a story that we think might be of interest you.
SIGN IN TO GET A PERSONALISED EXPERIENCE
To get the best experience on CNA's website and app, you can also sign up here to better personalise your Discover feed. And you can use the feature to follow your favourite journalists, track topics of interest and bookmark articles and videos for later.
MAKING SURE YOU UNDERSTAND ASIA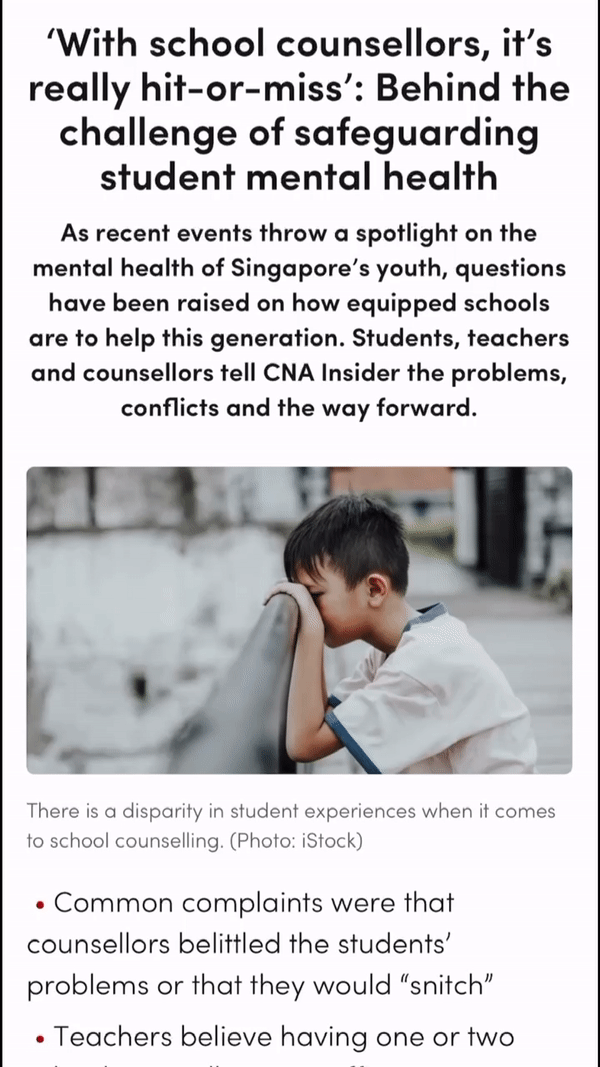 CNA's strength has always been helping readers and viewers understand Asia, presenting an Asian perspective on world events and reporting on Asia with intimate local knowledge.
The new website takes this a step further for complex stories on long-running developments, offering expandable panels called context snippets to help you make sense of an issue, how we got here and what happens next. The feature is meant to help the busy reader, or even those unfamiliar with an issue, get up to speed quickly.
Context snippets for complex topics
Panels like this will help you understand the context behind even the most complex of developments, so you can get a more holistic understanding of the news.
ELEVATED VIEWING, LISTENING EXPERIENCE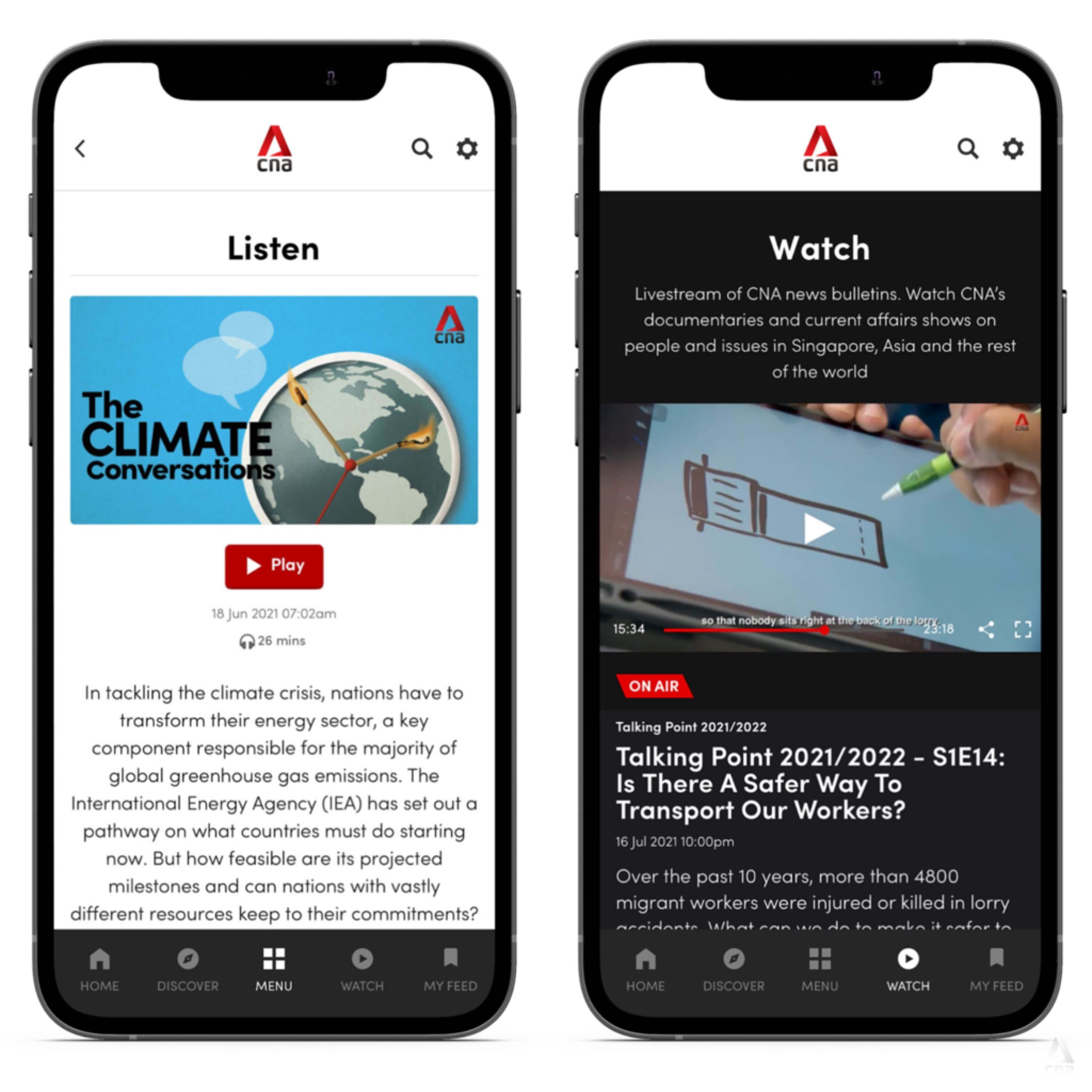 For those who enjoy CNA's video content, CNA has made it more convenient for you to catch your favourite shows and news bulletins. A new Watch section houses in one place CNA's 24/7 livestream, all of its popular documentaries and programmes such as Undercover Asia, Talking Point, On the Red Dot and Into the Vault to name a few, as well as the best of videos from CNA Insider and Lifestyle.
If you've got a spot of time to unwind in the evenings or on the weekend, you can also check this section for recommendations on what to watch.
If you prefer listening to content especially while you're on the go or multi-tasking, you can find CNA's signature podcasts such as Heart of the Matter and The Climate Conversations or listen to live radio with a CNA938 stream on the Listen section.
The Watch and Listen features are better experienced on the new CNA app, which has easy menu shortcuts at the bottom of the screen.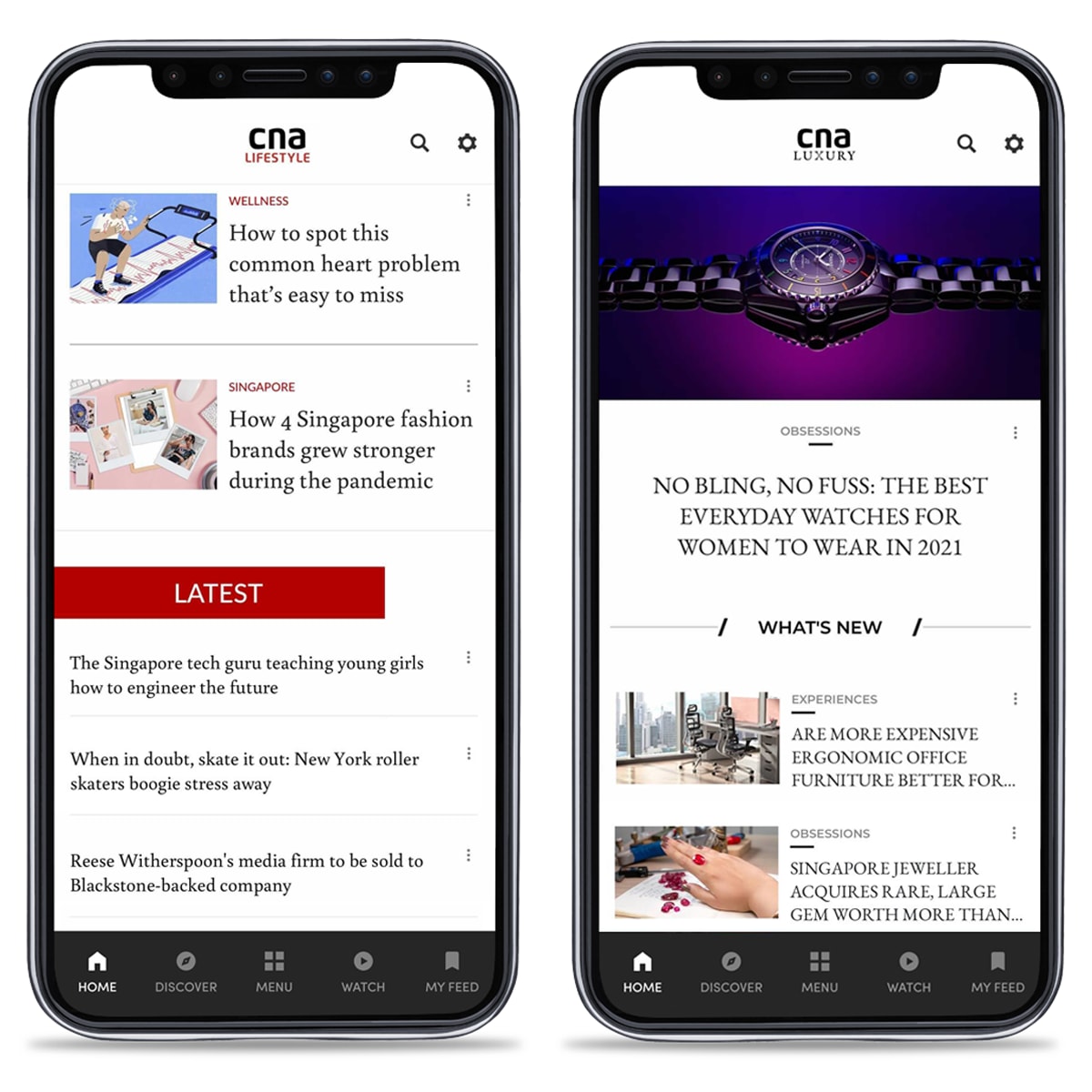 The upgraded CNA app also makes it easier for you to seamlessly browse CNA's Lifestyle and Luxury sections. The Lifestyle section offers food and entertainment stories, work, health and wellness advice and other tips for you to get the most out of life. CNA's Luxury section highlights the most remarkable achievers, artisans and top-rated places in Asia, as well as tips on fine dining.
You can download the new CNA app here.
We're always looking to improve your experience on CNA. Tell us your thoughts on our new website, and any other ideas you have at tellmediacorp@mediacorp.com.sg.