Implementation, collaboration among Singapore's climate interests at COP27: Grace Fu
Singapore launched its first pavilion at the COP27 summit, the annual United Nations meeting on climate change.
SINGAPORE: Implementing key policies and fostering collaboration between countries are among Singapore's aims at the COP27 summit, the annual United Nations meeting on climate change, this year. 
It is crucial for countries to hit the climate targets that have been previously pledged, or there would be repercussions for the rest of the world, including Singapore, said Minister for Sustainability and the Environment Grace Fu on Wednesday (Nov 9). 
Singapore is also looking to collaborate with other countries to expand its sources of clean energy imports, she told CNA's Singapore Tonight.
TAKING ACTION
The theme of COP27, held in Egypt, is about putting into action the commitments and policies that were introduced previously, so the world can combat climate change together.
While Singapore is working towards its climate targets, it is important for every country to play its part, said Ms Fu.
"We also want it to be a global commitment as well, because we are only emitting 0.1 per cent of global emissions. If we do our part (but) the rest of the world doesn't, then I think we are not achieving our global goal," she added.
In working towards the goals of the 2015 Paris Agreement - the first ever universal legally binding global climate change agreement - Ms Fu said there has to be accountability and transparency in the reporting process.
This includes standardising reporting yardsticks on things like emissions, so that it is easier to compare the data across countries.
"We also want to showcase collaboration, because for Singapore, being a very renewable energy-constrained country, we need collaboration whether it's in importation of renewable energy or even in green hydrogen."
She added that Singapore could leverage its position as a financial hub to bring many parties together to fund some of the programmes, as the world heads towards a clean energy future.
Monetary Authority of Singapore (MAS) managing director Ravi Menon had similarly said in his speech at the COP27 Singapore Pavilion, that the country could help unlock some of the financial capital needed to address climate change. 
This is amid a gulf between finance needed for the world to transit to net zero carbon emissions and what is now available for investment.
SINGAPORE'S IMPLEMENTATION
On Singapore's own journey to achieve net zero emissions by 2050, Ms Fu said it will be "a very arduous journey" as many of the technological solutions are still being developed or are not commercially available. 
For now, it is key for Singaporeans to reduce energy wastage by reducing consumption, said Ms Fu, who also stressed the need for people to work together across sectors to change the way energy is produced and consumed.
She cited the example of the adoption of electric vehicles, with Singapore aiming to deploy 60,000 charging points across the island by 2030.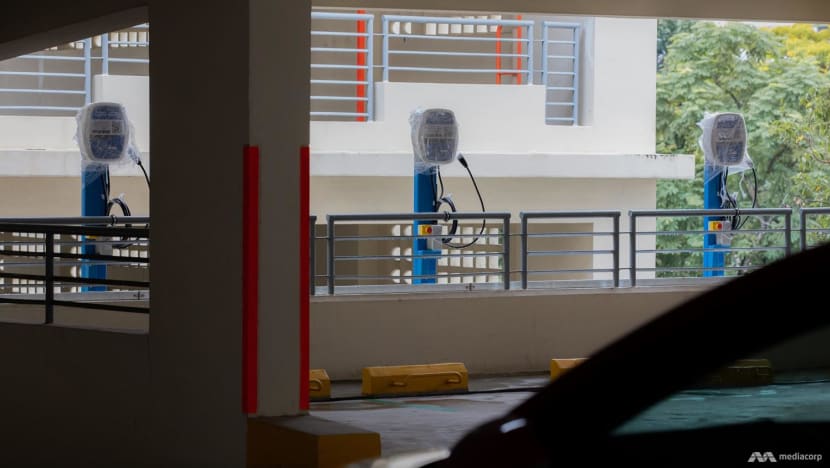 While the move would reduce the use of diesel and petrol combustion engines here, Ms Fu said detractors may point out that electrical energy is still required.
"But by just taking one step, we are about halving the carbon emissions, because electricity is a lot more efficient than individual engines," she explained.
"Then we'll have to next look at how we decarbonise the power generation sector."
Ms Vandana Hari, founder of global oil and gas markets consultancy Vanda Insights, told CNA938's Asia First that Singapore does have renewable energy capabilities, a sector which the country will continue to develop, mostly in solar.
"But again, we have to remember it's a small land mass, and there's a limit to how much it can grow its renewables," she said.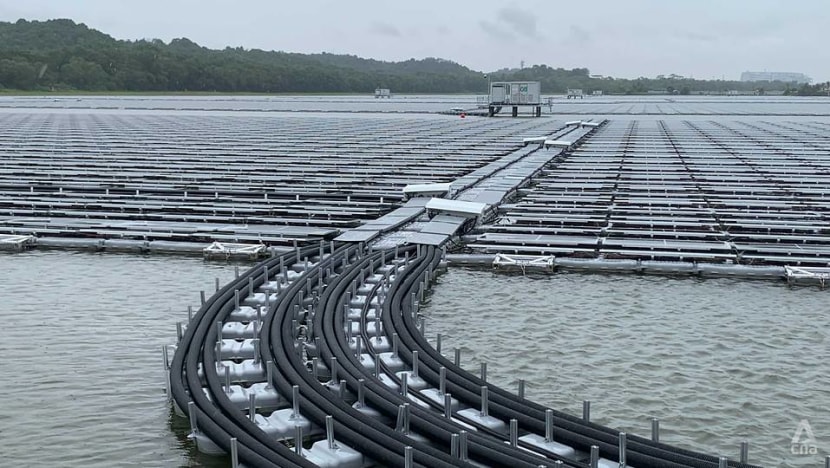 Singapore is doing everything to avoid returning to coal powered generators, like the Europeans have done, she said. Despite having limited alternatives for now, the country is still seeking solutions.
It is tough for Singapore to diversify its gas pipelines regionally, as countries like Malaysia and Indonesia are themselves seeing depleting resources and higher domestic demand.
But something good that the country has done is to tap regional power grids, such as importing hydroelectricity from Laos through Thailand and Malaysia from earlier this year, said Ms Hari.
Singapore is also looking at cleaner alternative sources like hydrogen for power generation in the long term, she said.
Ms Hari noted that Singapore has turned to liquefied natural gas (LNG) as a major clean energy source here, and has been stockpiling it from late last year, requiring its power generation companies to beef up the amount of LNG available on standby.
The double shock of COVID-19 and the Russia-Ukraine war has made it more difficult to secure long-term LNG contracts from suppliers, but Ms Hari said Singapore has to keep looking as "those give you far more security than buying on a spot basis".
Podcast: Things to know about COP27: