Cooling of en bloc market expected this year with new measures on floor space, stamp duties
Developers and buyers are likely to be more cautious in an en bloc market that had ended 2022 on a higher note relative to the pandemic-stricken years.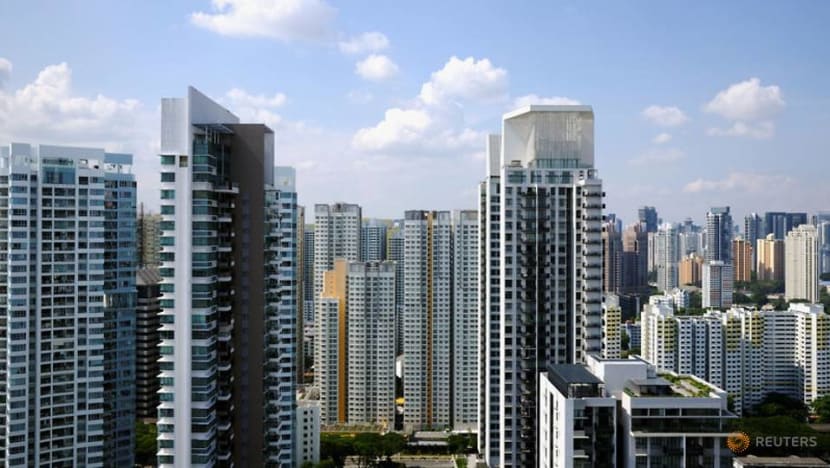 SINGAPORE: The collective sales and en bloc market is expected to cool down this year, with the introduction of new control measures, along with economic uncertainty and geopolitical tensions.
Various cooling measures, such as additional buyer's stamp duty and a new rule on calculating a property's gross floor area that reduces the space developers can sell, will impact the market, said analysts. 
This means that developers and buyers will likely be more cautious this year, in an en bloc market that ended 2022 on a higher note compared to the pandemic-stricken years.
EN BLOC ACTIVITY COOLING OFF
Last year, collective sales totalled S$3.6 billion dollars, about 40 percent more than the S$2.2 billion in 2021, and far exceeding 2020's figure of S$127.3 million.
Mr Lee Sze Teck, senior director of research at Huttons Asia, said: "The en bloc market actually picked up in 2021. After the circuit breaker, developers came in to replenish their land. Then in December of 2021, we had cooling measures (and) the additional buyer's stamp duty for developers was raised to 40 per cent. That raised the risk for developers significantly, and slowed down the en bloc market in 2022."
The number of sites that sold successfully fell from 18 in 2021, to 13 last year.
Several en bloc properties sat on the market as sellers and buyers failed to agree on pricing, with more than 20 sites remaining unsold among the roughly 30 en bloc sites launched last year.
Some residential deals that did not go through include Kensington Park, which was listed for sale at more than S$1 billion dollars, and Loyang Valley, which was priced at S$980 million dollars.
Economic uncertainty, higher borrowing costs and further cooling measures that held back activity last year are expected to continue in 2023.
Mr Alan Cheong, executive director of Savills Singapore, said: "It will be a pretty challenging year in 2023 for the residential (and) collective sales market, for the reason that there's caution in the air due to geopolitical tensions. Also, people (are) expecting the economy to slow down."
Developers are also hesitant over a new rule in June to standardise floor area definitions across government agencies, which would mean less space in projects for sale.
"For collective sales, because the reserve price had been set … in a time where this new ruling had not been taken into account, developers will have an issue trying to reconcile the higher reserve price vis-a-vis lower saleable areas that they will be faced with," added Mr Cheong.
CAUTION FROM HOME OWNERS
Private home owners may also shy away from en bloc deals, due to a recent requirement to wait 15 months after a sale before they can buy a resale flat.
Mr Lee explained that some of these owners want to move to a public housing flat after selling their property.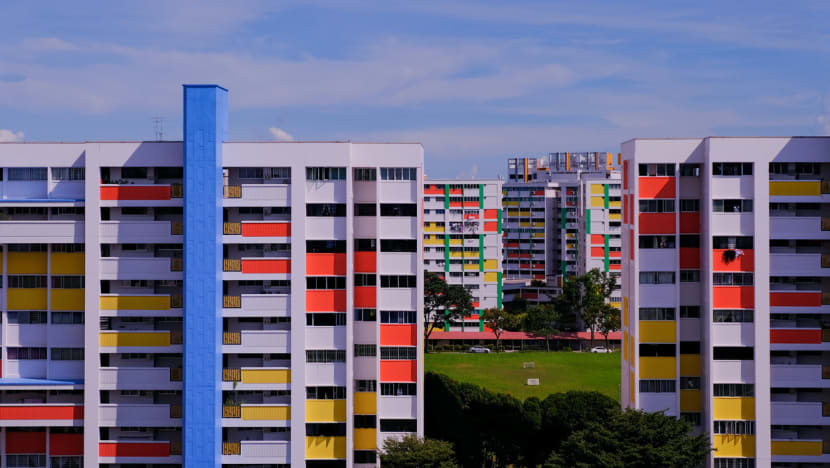 "Right now, they are not able to unless they fulfill certain conditions, then they might actually resist the wholesale itself," he said.
He added that the increase in additional buyers stamp duty is another thing developers are mindful of, as it would drive up their costs.
Such hurdles in the residential market could push developers to explore commercial sites instead, according to analysts.
"Everything boils down to the price again. If the residential site is reasonably priced, and has the right bite size, meaning they don't go too high in the absolute quantum of investment, developers may still go for residential. But at the moment, it may be the commercial sites that they may be going for," said Mr Cheong, adding that there are few such collective sales sites currently.
While Tanglin Shopping Centre was one recent high-profile commercial sale, other sites like International Plaza and People's Park Centre have failed to close.
This year, commercial and residential sites up for en bloc include Manhattan House near Chinatown, a commercial property, and condominiums Trendale Tower and Charming Garden Condo in the central region.