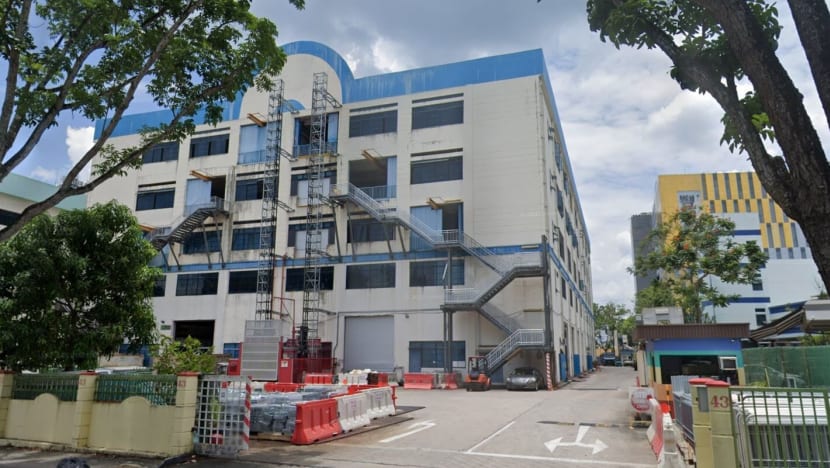 SINGAPORE: Singapore reported 48 new locally transmitted COVID-19 infections as of noon on Monday (Aug 16), including nine with no links to previous cases.
Thirty-two infections were linked to previous cases and had been placed on quarantine. Another seven linked infections were detected through surveillance testing, said the Ministry of Health (MOH).
There were also five imported cases who had already been placed on stay-home notice or isolated upon arrival in Singapore.
In total, Singapore reported 53 new COVID-19 cases on Monday.
NEW DORMITORY CLUSTER
MOH on Monday also reported one new cluster at 43 Sungei Kadut Loop dormitory. Twelve cases were added to the cluster on Monday, taking the total to 13 cases.
Another five infections were added to the cluster involving Bishan Bus Interchange staff, which now has 15 cases.
In addition, four more infections were linked to the cluster at My First Skool pre-school on Chin Swee Road, bringing it to 34 cases.
There are currently 99 active clusters in Singapore including Jurong Fishery Port/Hong Lim Market and Food Cluster, which remains the largest at 1,155 cases.
Overall, the number of new cases in the community has fallen from 526 cases in the week before to 331 cases in the past week.
The number of unlinked cases in the community has also decreased from 148 cases in the week before to 89 cases in the past week.
The seven-day moving average number of all linked community cases and all unlinked community cases was 34.6 and 12.7 respectively.
SEVEN IN CRITICAL CONDITION
There were 426 cases warded in hospitals as of Monday, with seven in critical condition in the intensive care unit and 33 cases of serious illness requiring oxygen supplementation.
Seven of these 40 cases were fully vaccinated. Of those who had fallen very ill, 32 patients were above the age of 60, of whom 26 were unvaccinated or partially vaccinated.
"There is continuing evidence that almost all fully-vaccinated individuals do not suffer serious disease when infected, unless if they had underlying medical conditions that made them more susceptible," said MOH.
Over the last 28 days, the proportion of patients who became severely ill or died was 9.8 per cent among unvaccinated cases, and 1.2 per cent among fully vaccinated cases.
76% OF POPULATION VACCINATED
As of Sunday, 76 per cent of Singapore's population have completed their full vaccination regimen or received two doses of COVID-19 vaccines, while 82 per cent have received at least one dose of a vaccine.
More than 8.4 million vaccine doses have been administered under the national vaccination programme, covering 4,432,081 people, of whom 4,136,498 have completed the full regimen.
In addition, 149,107 doses of other vaccines recognised in the World Health Organization's emergency use listing have been administered, with 83,796 people having had one dose and 65,512 having competed the full regimen.
POFMA CORRECTION DIRECTION ISSUED OVER FACEBOOK POST CLAIMING 3-YEAR-OLD DIED OF COVID-19
A correction direction has been issued to Facebook over a post that falsely claimed a three-year-old girl had died of COVID-19 at KK Women's and Children's Hospital (KKH) and that the death was not reported.
Health Minister Ong Ye Kung has instructed the Protection from Online Falsehoods and Manipulation Act (POFMA) to issue the correction direction to Facebook, MOH said on Sunday. 
The ministry had earlier said in a Facebook post on Saturday that the claims were "a total fabrication".
Facebook is required to carry the correction notice to all end-users in Singapore who use the platform. 
As of Monday, Singapore has reported a total of 66,225 COVID-19 cases and 44 fatalities.