IT engineer who declined COVID-19 test is sole community case among 10 new infections in Singapore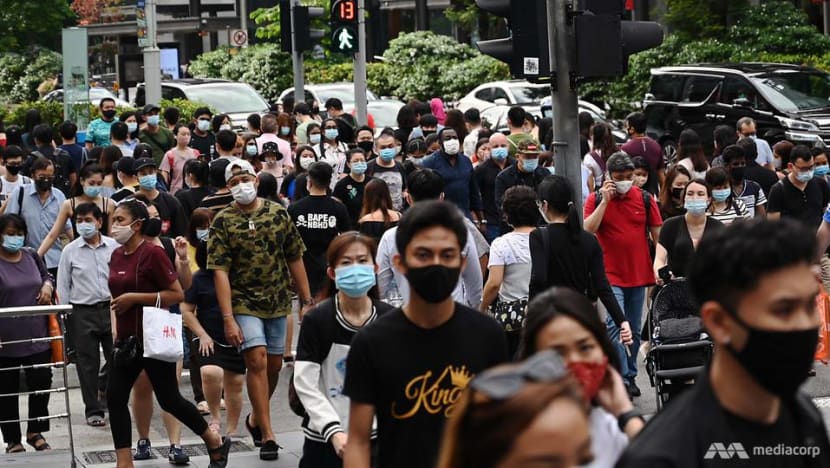 SINGAPORE: An IT engineer at Deutsche Bank is among the 10 new COVID-19 infections reported in Singapore as of noon on Friday (Mar 12). 
The engineer is the sole community case reported on Friday. The remaining nine cases were imported infections and were placed on stay-home notice upon arrival, said the Ministry of Health (MOH).
No new infections were reported in migrant worker dormitories.

IT ENGINEER DECLINED COVID-19 TEST
The IT engineer is a 36-year-old Indian national who is a work pass holder. He works at Deutsche Bank but has been working from home since his arrival in Singapore, said MOH.
He arrived from India on Jan 16 and served his stay-home notice at a dedicated facility until Jan 30. A COVID-19 test taken on Jan 29 returned negative.
He developed a runny nose on Mar 1 and sought medical treatment at a general practitioner clinic on the same day. 
"As he declined to be tested for COVID-19, he was given five days of medical leave and advised to return for a test if he did not recover," said the Health Ministry.
The man was confirmed to have COVID-19 on Mar 11 when he took a pre-departure test in preparation for a trip to India. He was taken to the National Centre for Infectious Diseases in an ambulance.

His serological test came back positive, which indicates a likely past infection, said MOH. 
He is currently unlinked to previous cases. Epidemiological investigations are ongoing, and all his identified close contacts, including household contacts, have been isolated and placed in quarantine.

They will be tested at the start and end of their quarantine period in order to detect asymptomatic cases. Serological tests will also be conducted to determine if the case could have been infected by them, MOH said.

"We strongly urge everyone to play their part to reduce the risk of transmission. Those who are advised by their doctor to be tested for COVID-19 should do so, even if they are showing early/mild symptoms," added the Health Ministry.
IMPORTED CASES
The imported cases include four foreign domestic workers who arrived from Indonesia and the Philippines, as well as two work pass holders from Indonesia and Switzerland.
A student's pass holder who arrived from Indonesia and two short-term visit pass holders from Indonesia and Cambodia were also among the cases reported on Friday. 
The short-term visit pass holders, a 32-year-old man and a 60-year-old woman, were already receiving medical care in Singapore and had returned for further treatment, said MOH.
Eleven more cases have been discharged from hospitals or community isolation facilities, bringing Singapore's total recoveries to 59,950.

There are 21 cases still in hospital, most of whom are stable or improving. One case remains in a critical condition in the intensive care unit. 
Another 80 cases who have mild symptoms or are clinically well but still test positive for COVID-19 are isolated and cared for at community facilities.
PLACES VISITED BY COVID-19 CASES WHILE INFECTIOUS
Bugis Junction and several eateries were on Friday added to MOH's list of places visited by COVID-19 cases in the community during their infectious period.
Sengkang Community Club and a massage parlour at The Midtown in Serangoon Road were also on the list.
The full list is as follows:
Bridging the digital divide was a "key issue" raised by Singaporeans at conversations on how to forge a better future post-COVID-19, said Deputy Prime Minister Heng Swee Keat on Thursday.
Speaking at the launch of the Smart Nation & U 2021 event, Mr Heng also noted the role of digital technology in Singapore's fight against COVID-19, such as the use of TraceTogether and Safe Entry to facilitate the tracing of close contacts of confirmed cases, as well as the use of virtual meetings to conduct business and keep in touch with loved ones.

As of Friday, Singapore has reported a total of 60,080 COVID-19 cases and 29 fatalities from the disease.
Download our app or subscribe to our Telegram channel for the latest updates on the coronavirus outbreak: https://cna.asia/telegram