Former DJ Dee Kosh jailed for sexual offences involving teenage boys
Darryl Ian Koshy, also known as Dee Kosh, solicited paid sex from four teenage boys. He also secretly filmed himself having sex with his partner without the man's consent.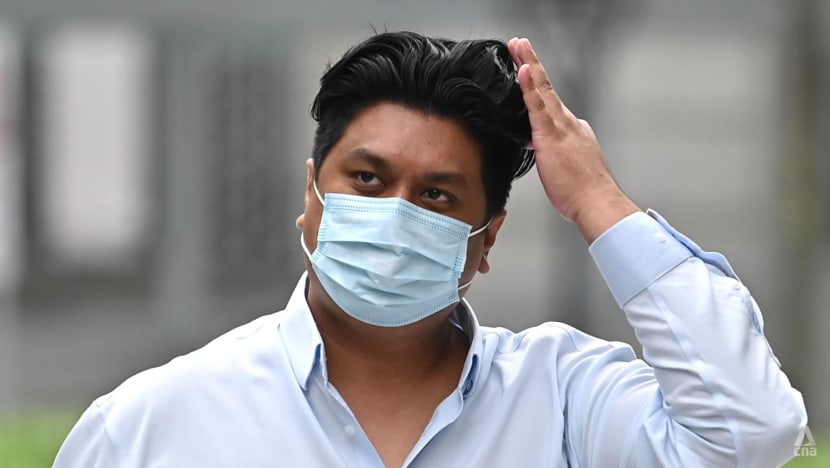 SINGAPORE: Former radio disc jockey Dee Kosh, 33, was sentenced to 32 weeks' jail on Friday (Aug 5) for sexual offences involving teenage boys.
The YouTuber, named Darryl Ian Koshy in court documents, solicited paid sex from a total of four teenage boys between February 2017 and August 2020. 
In May, he pleaded guilty to attempting to procure an indecent act from a young person and communicating with a minor to obtain sexual services, in relation to two of the teenage victims.
Two other charges related to the other two victims were considered for sentencing.
Kosh also admitted to secretly filming himself having sex with another victim, then aged between 23 and 25. Two more charges of making and possessing obscene films were taken into consideration for sentencing.
All the victims' identities are protected by gag order.
Deputy Public Prosecutor Lim Ying Min earlier called Kosh a "seasoned criminal skilled at avoiding detection" and said his offences were highly premeditated. She sought five to eight months' jail.
Defence counsel Johannes Hadi asked for a shorter jail term of two-and-a-half months, arguing that his client was remorseful and highlighting his good prospects for rehabilitation as assessed by a psychiatrist.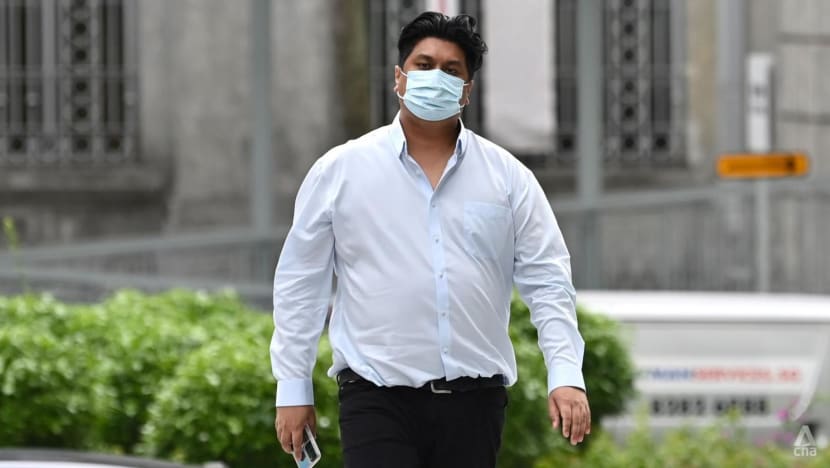 In sentencing, District Judge Jasvender Kaur highlighted that Kosh brushed off one of the teenagers when the boy repeatedly told him he was underaged.
She also said that Kosh took steps to conceal his what he did.
This included moving conversations with the victims to Telegram and Snapchat, which offered certain privacy features.
She rejected an argument made by the defence that Kosh did so as he wanted to be discreet about his sexuality.
The judge said that Kosh was persistent and sought to overcome the resistance of one of his victims by asking him to think of the money he was offering.
She also said that Kosh's use of the Internet to commit his crimes was aggravating, and that his social media presence was central to tracking down one of the teenage victims.
Kosh had posted a photo of that victim, whom he saw during a video shoot, on social media. He said that he expected to be able to find the boy because of the number of social media followers he had, said the judge.
Judge Kaur also addressed the defence's argument that the court should disregard the prosecution's references to Kosh's comments in a YouTube video he made about the case.
The video, which Kosh posted on Jan 26, has since been taken down. The prosecution used it to argue that Kosh was not remorseful for his crimes, which is a factor in sentencing.
"It is appropriate to consider what the accused said in the video which he posted on Jan 26," said Judge Kaur.
"He publicly claimed he assumed (the victim) A1 was 18 years of age and portrayed it as an unwitting contravention of the law. This was a blatant lie."
The truth was that the victim had confirmed he was under 16, said the judge, adding that taking all these circumstances into consideration, she would give Kosh's plea of guilt less mitigating weight.
Kosh rose to fame on YouTube and was a presenter on radio station Power 98, a position he held during the offences.
Power 98 said on Friday that Kosh is no longer an employee of the radio station after his contract lapsed in January.
Power 98 previously said that Kosh was suspended after being charged in August last year. Before that, he was placed on no-pay leave pending investigations.
WHAT HAPPENED
Two of Kosh's underaged victims were identified in court documents as A1 and A2. In March 2018, Kosh used his verified Instagram account to message A1, who informed Kosh that he was under 16.
On a Telegram "secret chat", Kosh offered A1 S$100 to S$250 in exchange for sexual services.
A1 was shocked and initially thought Kosh was joking. He gradually stopped talking to Kosh after he made another offer of money for sex.
Their conversations took place over four months. A1 did not cease communications immediately as he was afraid of offending Kosh.
A2 was spotted by Kosh outside Takashimaya on Orchard Road during a video shoot in February 2017. They were later put in touch through social media. Over WhatsApp, A2 told Kosh he was under 18.
Kosh suggested that A2 work for him. He then initiated a "question game" and started to ask the boy questions of a sexual nature, which led to him making an "indecent proposal".
Moving to Snapchat, Kosh asked A2 what it would take for him to allow someone to perform a sexual act on him, adding that he would be blindfolded and would not know the gender of the person.
Eventually, Kosh revealed that he was referring to himself, and offered the victim S$400 to let him do so. He gradually raised this amount to S$2,000 after A2 repeatedly declined the offer.
Their conversation was recorded on video by A2's roommate using another phone.
Another victim, A3, was a man Kosh started following on social media in 2016. A3 accepted Kosh's invitation to his home as he thought it might lead to a recruitment opportunity at Kosh's production firm.
They went on to have paid and unpaid sex from 2016 to 2020. On one occasion between 2016 and 2017, Kosh used a hidden camera to film them having sex without A3's knowledge or consent.
None of the victims reported the offences to the police immediately, as each thought he was the only victim and was afraid of going against "a celebrity with a large following", the prosecutor previously told the court.
When allegations of misconduct by Kosh started surfacing online in August 2020, the victims realised that they were not the only ones he had targeted, and A1 made a police report. Kosh was arrested on Oct 5, 2020.
Kosh could have been jailed for up to five years, fined up to S$10,000 or both for attempted sexual exploitation of a young person under the Children and Young Persons Act.
For communicating with the purpose of obtaining sexual services of a minor, he could have been jailed for up to two years and fined.
The penalty for making an obscene film is a jail term of up to two years and a fine of between S$20,000 and S$40,000.