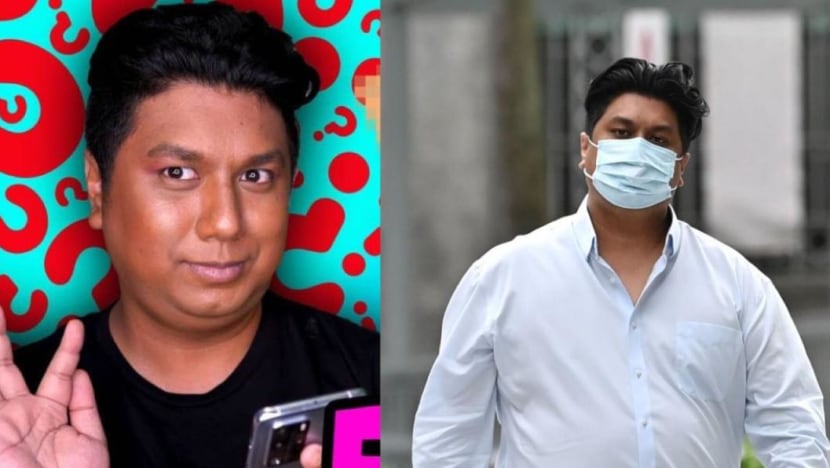 SINGAPORE: Former Singapore media personality Dee Kosh started out as a YouTuber in 2011 whose rapid rise to fame landed him a gig as a radio disc jockey just one year later.
But fast forward a decade on and the 33-year-old, whose real name is Darryl Ian Koshy, was on Friday (Aug 5) sentenced to 32 weeks' jail for sexual offences involving teenage boys.
CNA retraces Kosh's disgraced - and at several turns lurid - descent from breakout popularity to being labelled by prosecutors as a "seasoned criminal" guilty of "predatory conduct".
In the earlier days of social media and video sharing, Kosh's comedic skits set him apart from other local YouTubers and helped him rack up hundreds of thousands of subscribers on the platform.
One of his most-watched videos, a parody of the Korean smash hit Gangnam Style, has garnered more than 3 million views.
Kosh embarked on a radio career in April 2012, starting out as the host for 98.7FM's Say It With Music segment. He then teamed up, in January the next year, with radio personality Divian Nair on The Double D Show.
In 2014, he left Mediacorp for Power 98, a radio station run by SAFRA, where he hosted his own night-time show as a part-time presenter.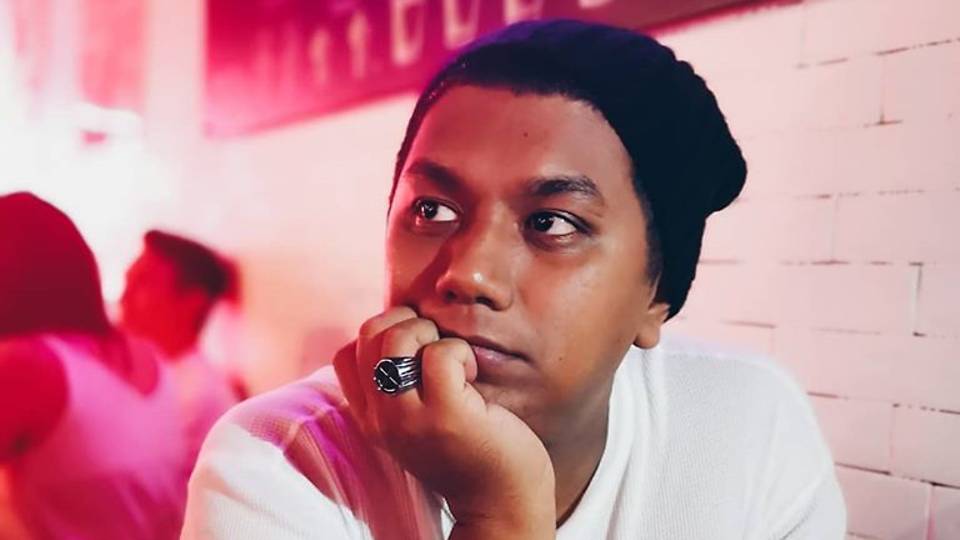 SECRET CHATS AND INDECENT PROPOSALS
Court documents would later reveal that Kosh committed his first offence between 2016 and 2017, when he used a hidden camera to film him having sex with a victim without the latter's knowledge or consent.
The victim had been hanging out at Kosh's house and engaging in paid and unpaid sexual acts from 2016 to 2020. 
Another victim had told Kosh he was under 18 years of age when they first made contact in 2017.
Kosh asked the victim questions of a sexual nature anyway, and later told him he had an "indecent proposal".
Kosh then offered the victim S$400 to perform a sexual act on him, later raising this to S$2,000 after the victim repeatedly declined. 
Their conversation was recorded on video by the victim's roommate.
A third victim was under 16 years of age when he first spoke with Kosh in 2018.
Kosh suggested moving their conversation to a Telegram "secret chat", where he offered the victim S$100 to S$250 in exchange for sexual services.
The victim gradually stopped talking to Kosh after he made yet another offer of money for sex.
All three victims were approached by Kosh on social media.
And all of them cited being afraid of offending a celebrity with a large following, as their reason for not reporting Kosh's offences to the police right away.
The situation changed in 2020 when an Instagram user posted about being sexually harassed by Kosh, and shared screenshots of message exchanges.
More victims soon came forward to share their personal encounters with Kosh, and when they realised they were not alone, at least four police reports were made.
Kosh's initial response was to deny all allegations. One of the victims even received a cease and desist letter from Kosh's lawyers, preventing him from publishing claims on any platform. 
But days later he wrote a lengthy apology note, admitting there was "truth to some of the things which are being said now".
'CAPITALISED ON HIS CELEBRITY STATUS'
Kosh was arrested by police officers in October 2020 at his home, where a total of 25 obscene videos were found on his electronic devices.
He was charged in court in August 2021 with multiple offences including attempted sexual exploitation of a young person and making obscene films.
Kosh's employer, Power 98, suspended him from duties thereafter.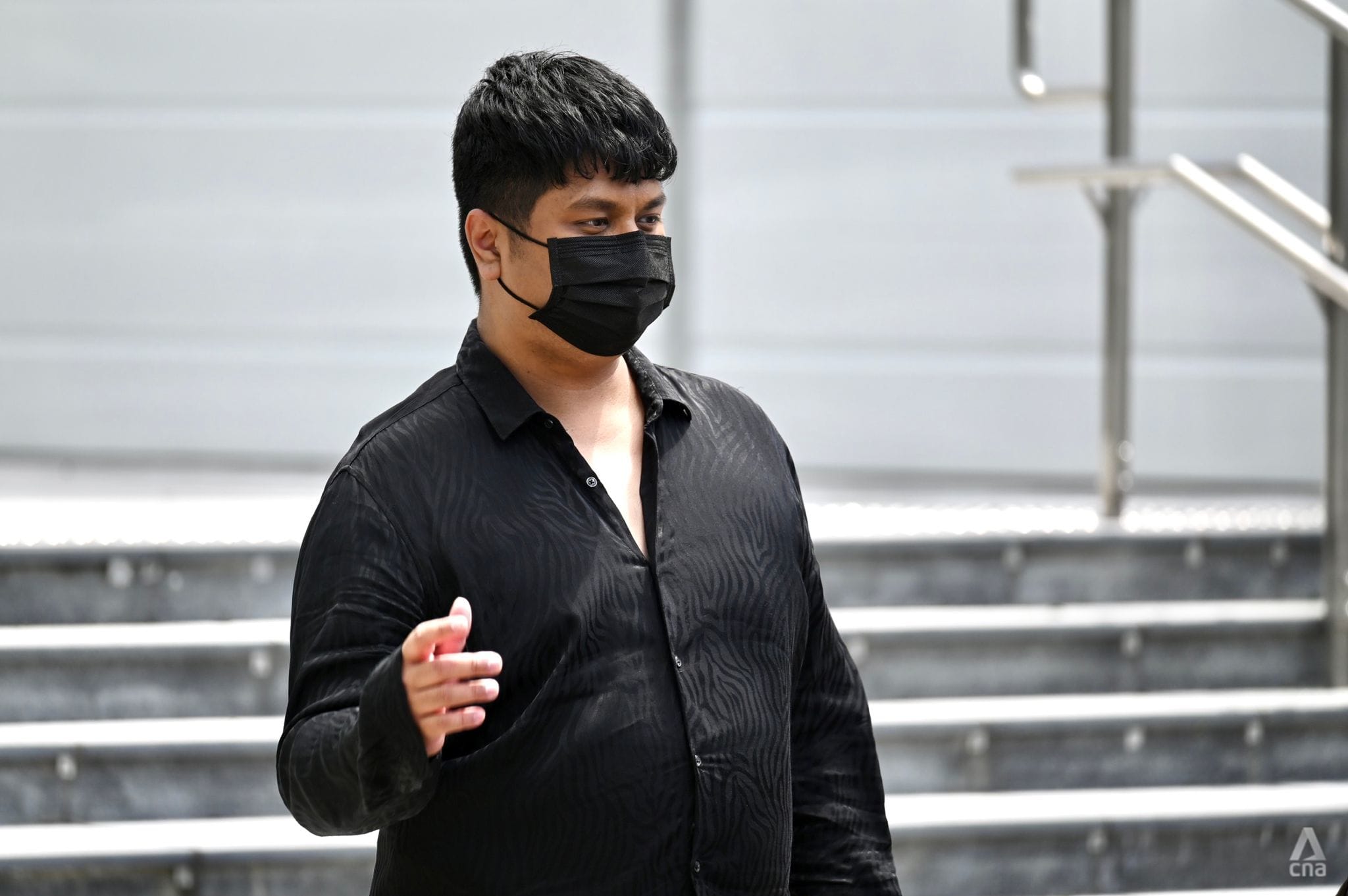 In May this year, he admitted to sexual offences involving two underaged teenage boys. 
Kosh pleaded guilty to attempting to procure an indecent act from a young person and communicating with a minor to obtain sexual services.
He also pleaded guilty to a third charge of making an obscene film. 
On Wednesday, a public prosecutor described his conduct as highly premeditated and persistent and argued that he capitalised on his celebrity status and used money to entice the victims.
A court-ordered psychiatric examination also found that Kosh was not suffering from paedophilic disorder and that his risk of reoffending was low.
This led to his lawyer seeking a jail term of two-and-a-half months - shorter than the five to eight months' term sought by the prosecution.
On Friday, a judge called Kosh's use of the Internet to commit his crimes "aggravating"; and noted that his social media presence was central to tracking down one of his teenage victims.
He was sentenced to 32 weeks in jail.
That morning, Kosh posted on Instagram - for the first time since his apology in 2020 - that he was on his way to prison.
"It's time to pay the price," he wrote.