IN FOCUS: They were 'the place to be' for generations of shoppers. But what lies ahead for department stores?
For decades, department stores were "the place to be" and held special memories for generations of shoppers. But now, some are saying it may be checkout time. CNA takes a look at the changing fortunes of department stores in Singapore.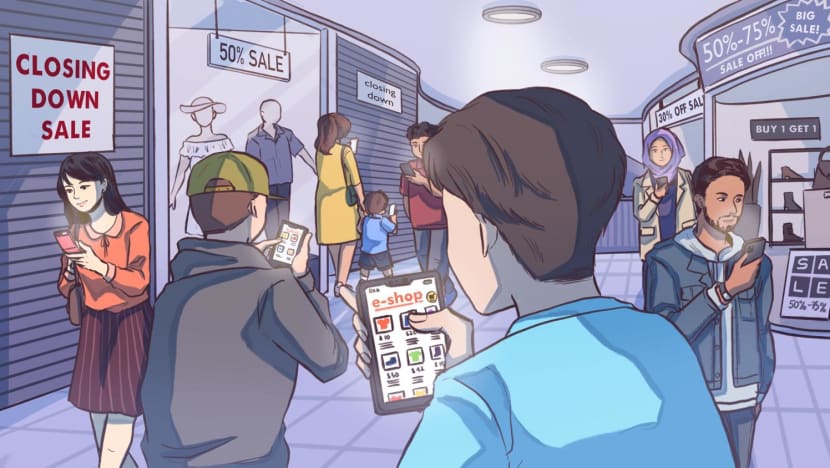 SINGAPORE: It was not a big space, but Daniel Wang never ran out of things to see at the toy section of Isetan in Parkway Parade shopping mall.
Action figures from his favourite cartoons - from Transformers, G.I. Joe to Teenage Mutant Ninja Turtles - lined the shelves in the department store. Nearby, a small TV set showed the latest toy commercials and, sometimes, cartoons.
The weekend trip to the mall with his family was "the highlight of the week" for Mr Wang when he was growing up in the 1980s. In particular, the free time to roam about with his brother in the toy section of the department store was the icing on the cake.
"Just being there in the store, you get to look at all the toys," he reminisced. "It was like going to a candy store … and you drool at all the things you want but can't afford."
The "candy store" turned into "Disneyland" one day in June 1989 when Michelangelo, one of the four superpowered reptilian heroes from Teenage Mutant Ninja Turtles, and Robocop, a cyborg police officer from the hit 1980s movie franchise, made an appearance.
The event, which Mr Wang found out through a newspaper advertisement, lasted for just half an hour but for the exhilarated fans in attendance, it was a memory for a lifetime.
"Even though Michelangelo was someone in a suit, it didn't feel that way at all. As a kid, I was just blown away," he recalled.
"It's like being in Disneyland where you meet the characters and you feel so fascinated that even by the time they are gone, you're still covered in their stardust. Needless to say, that was one of the best days of my life."
Not wanting to miss any special moments, Mr Wang took many photos that day with his camera. But in the end, he still missed out on one.
"Up to this day, I still regret that I wasn't in any of these photos."
With all these memories, Mr Wang, now in his 40s, would continue to drop by the toy section whenever he visited Parkway Parade. So when it was announced that the store would be shut in March, he was "devastated".
"Even though I don't frequent the mall as often in recent years because of online shopping and so on, the attachment is still there. That was the place that gave me the magic moment but now, I can no longer go back."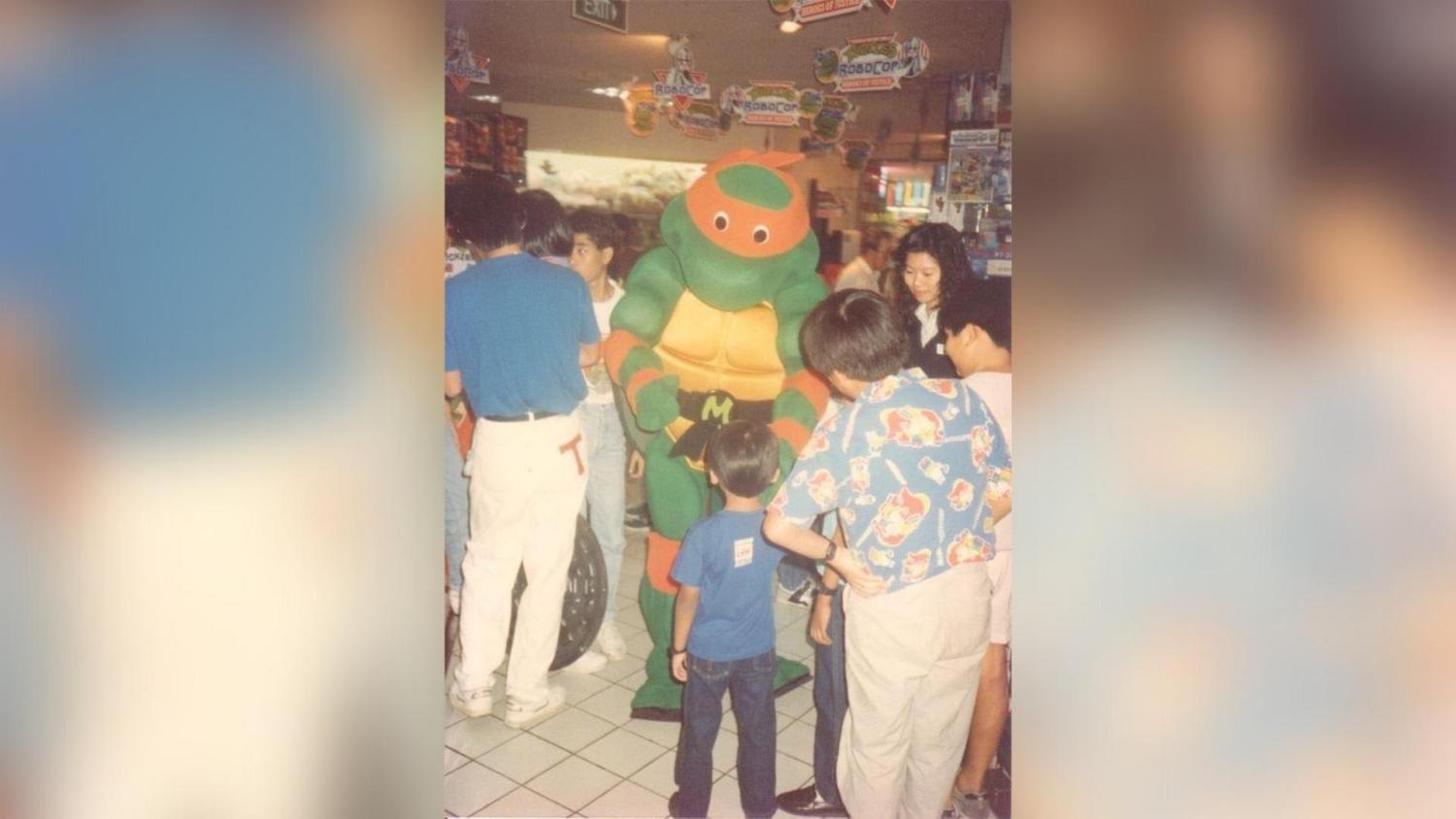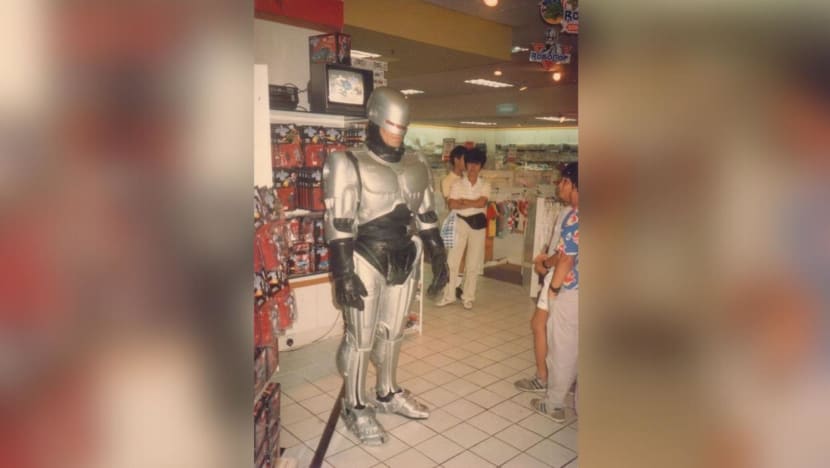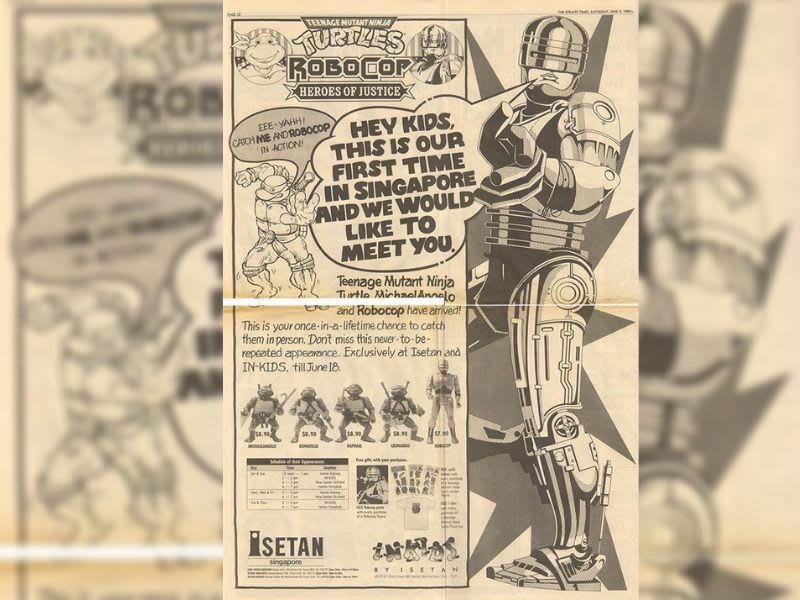 Prior to closing its Parkway Parade branch, Isetan – a Japanese department store that first set up shop in Singapore in the 1970s – shut down another outlet in Westgate in 2019.
But it is not just Isetan that has been shuttering stores.
Homegrown operator Metro closed its six-storey flagship store at The Centrepoint in 2019. This was followed by the demise of Robinsons, one of Singapore's oldest department stores, in 2020.
More recently, OG, another household name, said it will pull down the shutters at its Orchard Point outlet after an 18-year run at the location.
Known for their multi-storey outlets and products that span every imaginable category, department stores used to be seen by many as exciting places where people could find everything from pots and pans to dresses with matching shoes. 
But after having served generations, the fortunes of department stores are dwindling amid changing needs and habits.
Some operators told CNA they are determined to evolve alongside consumers, with changes already afoot. But with shoppers increasingly turning online for their retail needs and having less interest to spend hours in sprawling shops, what lies ahead for these once-loved retail titans?
"THE PLACE TO BE"
There was a time when department stores were pulling in the crowds and deemed "the place to be" for both locals and tourists.
The 1957 edition of the "Guide to Singapore and Spotlight on Malaya" – a guidebook by advertising and publishing agency Papineau Studios – recommended Robinsons, John Little and Whiteaway's for their variety of imported goods, as well as other services offered under one roof in a luxurious ambience.
Robinsons, whose three-storey outlet at bustling Raffles Place was "tastefully decorated", was the place for the likes of "exquisite" French perfumes and women's wear from famous fashion houses in England and America.
Its toys department was "a joy to behold at Christmas", the book said, alongside amenities like a beauty salon and a "first-class" restaurant. The air-conditioning – a rarity in the 1950s – also earned a mention for making shopping a pleasure.
John Little, located across the street, stood out for its floral department which was "always bright with orchids and tastefully arranged floral baskets". A few blocks away along Battery Road stood Whiteaway's – an upmarket department store that was the only place in town for perfumes and jewellery by French luxury brand Christian Dior.
Beyond Raffles Place, Orchard Road welcomed its first department store in 1958 when businessman Tang Choon Keng moved his thriving business from River Valley Road to the corner of Orchard Road and Scotts Road.
The five-storey C.K. Tang building, inspired by the Imperial Palace in Beijing and with a distinctive pagoda-like roof with green tiles, quickly became a landmark in the area.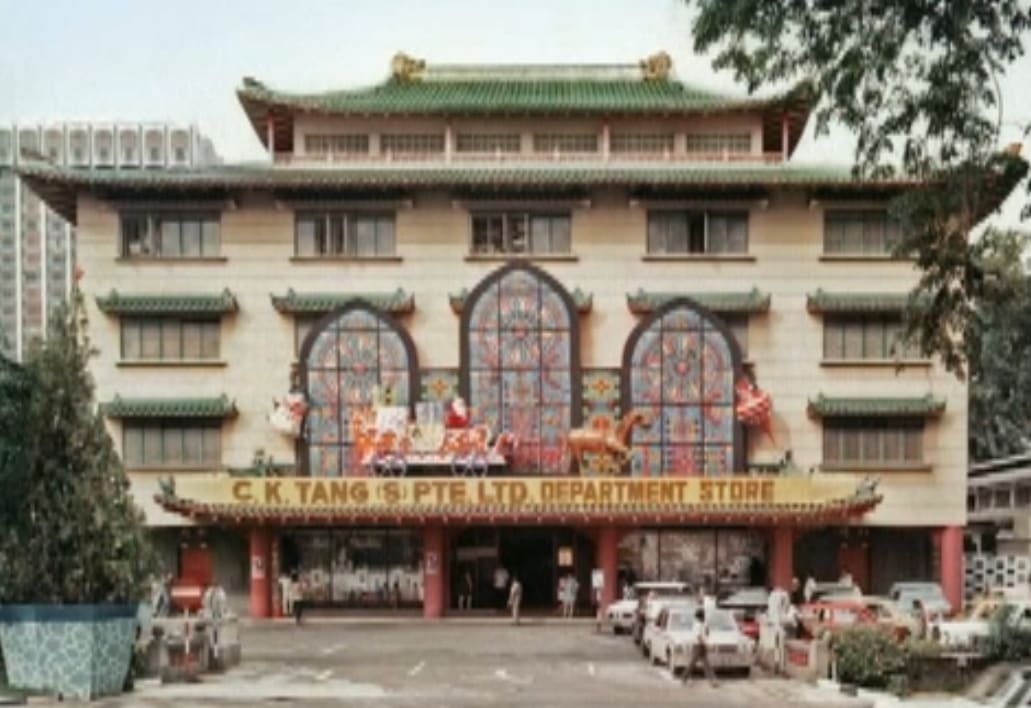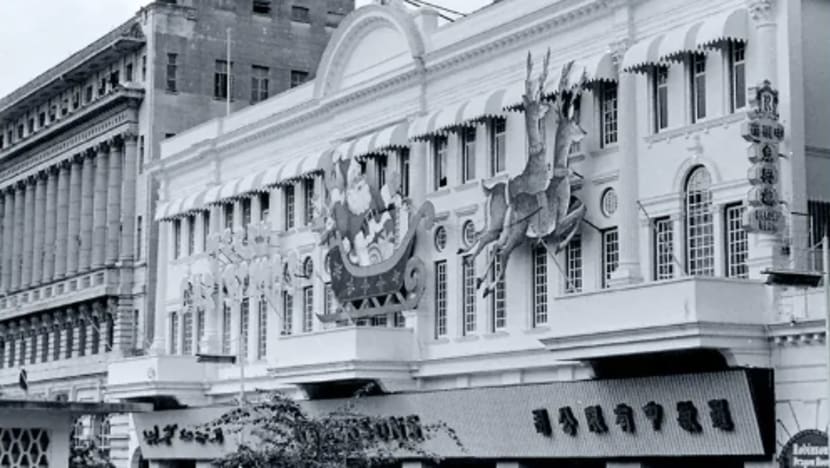 The following decades saw the entry of even more foreign and local department stores, such as Japan's Yaohan – still remembered by many for its iconic green and white logo, and red bean buns – and Oriental Emporium.
The latter, founded by brothers Lim Tow Seng and Lim Tow Yong in 1961, sold Chinese products at affordable prices and found huge success among ordinary Singaporeans. At its peak, the chain had almost 20 stores across the island before being brought down by the economic recession in the 1980s.
Housewife Penny Lim, 64, has fond memories of Oriental Emporium – a place she frequented with friends during her teenage years.
"There were not many shopping centres during the 1970s and 1980s, that's why everyone went to department stores and one of the most popular ones was Emporium. It was always crowded," she said in Mandarin.
"If my friends and I were going out, it would definitely be Emporium. It had everything we want – shoes, bags, clothes – and they were affordable. It was like, the place to be."
Another department store that held a special place among Singaporeans that CNA spoke to was Robinsons' outlet at The Centrepoint, which opened its doors in 1983.
For Adeline Sim, this was where her mother brought her for annual "excursions"  before Chinese New Year.
"Robinsons was my mother's favourite place for bedsheets and other home necessities. But in the past, we don't shop as often, especially at Orchard Road. So I was always very excited when my mum brought me along," said the 39-year-old.
Likewise for Lim Xiu Ru, visits to the store served as family bonding time while growing up. These trips were made even more special during festive occasions.
"My parents would bring me to Robinsons at Centrepoint ... (and) their favourite photo is of me (sitting) at the ledge outside Robinsons," said Ms Lim, who is a lecturer at Singapore Polytechnic's business school. "Some of my memories were tied to Christmas light-ups along Orchard Road."
Another allure of shopping at department stores back in the day was the "exciting" sales events, others said, citing steep discounts offered regularly.
"In the past, everything would be placed out in the open. You could touch, pick them up and look. But because there were many people, you had to be fast to get what you wanted and when you got it, it can be very satisfying," said Ms Lim, the housewife. With a chuckle, she added: "Now, there are not too many sales and everything is too neat."
Crowds were still a common sight in the early 2000s, recalled Pauline Yap who joined Japanese department store Seiyu as a cashier in 2004.
"There were crowds almost every day at Seiyu and if there's a sale, it would be very busy," she recalled.
"Once we laid out all the wagons, people will rush to them. But that's how wagon sales work – it creates a different atmosphere, something like this item is a good buy and I see people snatch, I also want (sic)."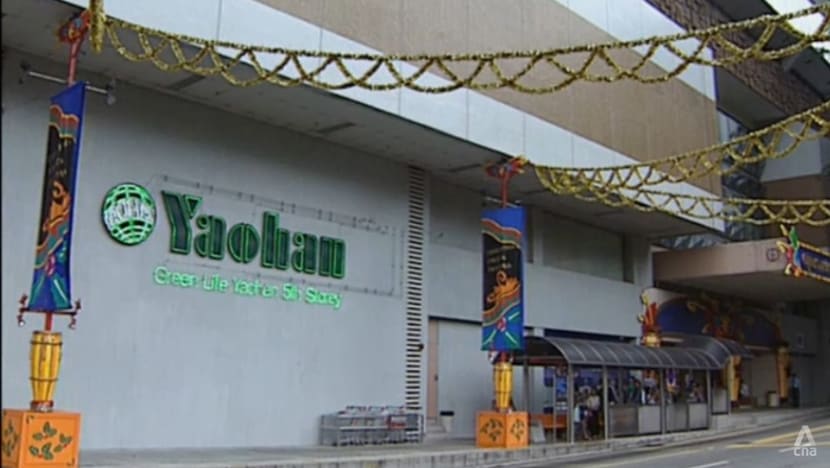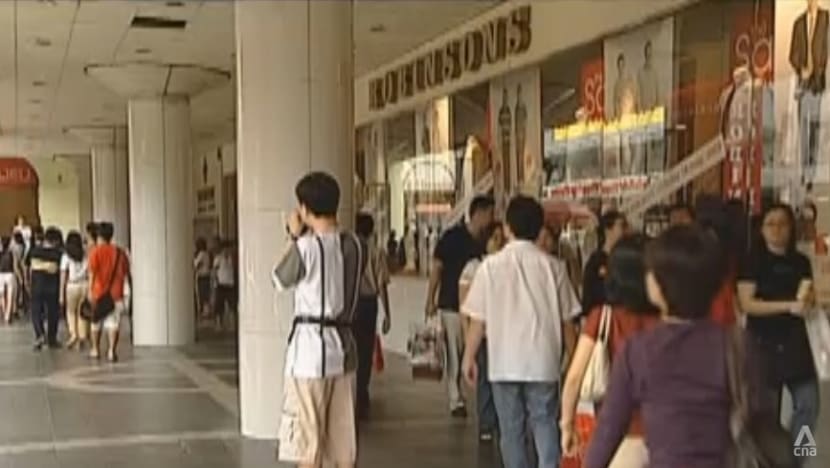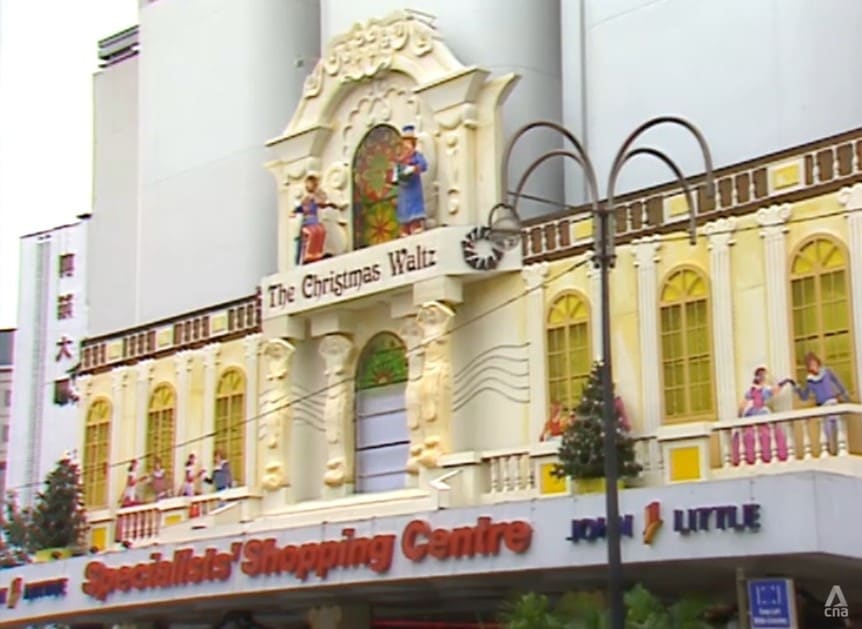 MORE CLOSURES, SHRINKING FOOTPRINT
But as competition stiffened, some in the industry started seeing the end of the day.
Yaohan closed in 1997 after its parent company in Japan went bust, while Daimaru shut in 2003. In 2005, Seiyu sold its Singapore business to CapitaLand, which in turn sold it to Beijing Hualian Group (BHG).
John Little shuttered its last outlet at Plaza Singapura in 2016, marking the end of Singapore's oldest department store which had been open since 1842.
Store closures and the loss of household names continued in recent years, as more thorny challenges emerged.
For one, the appeal of a "one-stop shop" – the greatest strength of a department store – was fast losing relevance by the turn of the century with shopping malls sprouting up across Singapore. 
"One can also say that shopping malls are akin to one big departmental mall," said Ms Regina Yeo, who is an adjunct assistant professor of marketing at the National University of Singapore Business School.
"Department stores were once popular as they served as a 'one-stop shop'. There were also fewer shopping centres conveniently located islandwide, so going to department stores was a treat to buy whatever one needs."
The rise of budget air travel saw people taking their shopping overseas, but the biggest sledgehammer came in the form of e-commerce which upended consumer habits.
Retail therapy can now happen in the comfort of one's home, with an abundance of options available at the tap of a button. Online shopping platforms and price comparison sites have chipped away at the need for in-store shopping and customer loyalty, especially among the young, said Ms Lim from Singapore Polytechnic.
Department stores, with their overheads and operating expenses, also find it hard to compete with online retailers in price, experts added.
Finally, the COVID-19 pandemic, which shuttered stores for months and sped up the digital shift, has been another deadly blow that Ms Yeo said has "certainly hastened the decline of department stores".
Moving forward, obstacles are mounting in the form of rising costs and inflation. 
In particular, department stores targeting the mainstream and mid-market segments may take a bigger hit from economic uncertainties, as their customers turn mindful about spending, said Ms Lim.
THE WAY FORWARD
So, what can be done?
Much has been said about going digital, with department stores now having their own online stores or tie-ups with e-commerce players.
Robinsons has also been resurrected as an online-only retailer after being acquired by Canningvale Australia last year. Managing director Jordan Prainito told CNA that sales have been "encouraging", with "substantial growth" every month.
"As we are a privately held company, we cannot share any specifics, however we can say that millions of Singaporeans have returned to us online in the last 12 months and our year-over-year growth is high."
Asked if pivoting online was the right way to go, Mr Prainito's reply was in the affirmative.
"100 per cent," he wrote in an email. "In a market where costs are surging in all aspects of business … launching an online store is more cost-effective than opening a new brick-and-mortar store."
Operating online also allows Robinsons to "collect vital data" for product development and supplier acquisition objectives, while providing customers with convenience and other benefits, he added.
But experts are less convinced.
Citing Robinsons as an example, Ms Yeo said the storied brand may still be perceived as "old school" by young shoppers online. On the other hand, former customers may not take to the shift as they prefer to shop in stores.
Ms Lim agreed, noting that self-care products that meet personal needs, such as wellness scents, would still be better bought in stores. Other home essentials, such as bedding and pillows, are also items that people would prefer to touch and feel before making a purchase.
If physical presence is still needed, does the solution lie in having smaller outlets?
In the US for example, department store chain Macy's has said it is accelerating plans to open smaller stores as a way of keeping up with post-pandemic customer preferences.
Given how rent accounts for a large chunk of operating costs, Ms Lim said this could be an option for local players.
"With the omnichannel concept, consumers may be looking to go to the store to touch and feel certain products as part of their evaluation process. Smaller format stores could be useful to facilitate the 'select online and check it out in store' or 'purchase online and pick up in store' (options)," she said.
It also makes sense for department stores to move deeper into the suburbs, but experts said they should not forsake Orchard Road entirely.
OG, in an earlier reply to CNA about its decision to shutter its Orchard Point store, said that it intends to open more outlets that are "closer to (its) suburban customers" as part of a long-term strategy. It did not elaborate or reply to subsequent questions about this strategy.
Ms Lim suggested that Orchard Road – still the country's prime shopping belt and destination for tourists – can be a place for "experiential" retail concepts or differentiated products. Meanwhile, heartland stores can focus on "convenience and functional concepts".
"There are opportunities for department stores to re-look their store layout, collection of brands that they carry, and explore the provision of a curated, experiential, more holistic customer experience," she added.
For instance, by bringing in new foreign brands in the form of pop-ups. Foreign brands gain in the form of being able to test a new market, while department stores get the opportunity to curate experiences and showcase new products. The latter can help to generate buzz and in turn, drive in-store traffic, Ms Lim explained.
Simply going online may also no longer be enough amid emerging trends such as livestreaming and "metaverse" shopping.
Citing how mall operator CapitaLand threw a 24-hour digital bash in blockchain-based online world Decentraland in June, Ms Lim said: "This creates excitement for shoppers. Department stores who may not be as agile or adept in meeting consumers' changing preferences may find themselves at a disadvantage."
Ironically, it is news of store closures that triggered the return of crowds to department stores.
A day after its announcement, OG saw snaking queues outside its Orchard Point outlet last month. The same happened at Robinsons back in 2020, with throngs of shoppers undeterred by the pandemic.
"This is the Singapore style," said a brand promoter who wanted to be known only as Mr Oon when approached by CNA on a weekday afternoon. Having worked as a "floater" – one who is hired by brands and "floats" around different department stores to stand in for full-timers – for the past five years, he has been through several closing down sales.
"The first week (after OG's announcement) was so busy, especially the first and second floor. It was like tsunami; boxes drop here and there because so many people pulling (sic). Staff will rearrange but then everything will drop again."
These days at the Orchard Point store, Mr Oon can sell more than 10 pairs of shoes a day, up from three or four previously. He expects things to quieten down for a while before the crowds return for the final sale next month.
"Every time got close down then people will come (sic). If not, it's very quiet," he said before rushing off to tend to a customer.
WE ARE NOT DINOSAURS: BHG
At least one department store here is ramping up its game to woo customers.
BHG, which currently has three stores after moving out of two locations last year, is in the midst of a three-year transformation plan to spruce up its outlets and refresh brand offerings while integrating technology into the shopping experience.
For instance, at its flagship store in Bugis, interactive touch points allowing shoppers to find out more or virtually try on products can be found around the beauty department. There are also mobile point-of-sales terminals that enable customers to make payments anywhere in the store.
Latest initiatives include a self-checkout system, which BHG said is a first among department stores. It will also partner external parties to hold yoga classes and cooking demonstrations for members at its newly revamped home department in the Bugis store.
And to make the transformation one that is "inside out", head of store operations Tarquin Yue is also pushing for people transformation. This includes sending employees for training to help them get up to speed with digital tools, but also "more experiential" courses like coffee appreciation and wine appreciation.
"A traditional department store staff probably won't be able to explain why this glass is good for this wine or why this coffee machine pulls a better shot, so these courses have been very interesting in terms of widening the knowledge scope of our staff who have been brought up in a traditional department store setting," he said.
These changes are felt most acutely by Ms Yap, who joined Seiyu as a cashier in 2004 and later rose through the ranks to be a manager at BHG's Bugis store.
Throughout her 18 years, she has seen the outlet go through several revamps but one of the biggest changes has been the inclusion of ever more technology in her daily work.
Apart from increasingly nifty point-of-sales terminals, she and her colleagues now have to juggle more devices which serve different mobile wallets or cashless payment services. She also needs to be familiar with the myriad of payment and cashback apps in order to advise customers promptly.
Picking up all these was a challenge at the start, but the 59-year-old brushed them aside, saying that these are necessary.
"Technology must come in, otherwise it's very hard to attract young customers. People nowadays don't carry cash and use mobile wallets a lot, so we have to keep up," she said.
With all these, BHG is hoping to stay relevant amid the shifting tides.
"We want to appeal to not just our traditional customers but also new customers, especially younger ones," said Mr Yue. "So we try new brands, new digital tools and new ways of selling. At the end of the day, we want to make sure there's something for everyone."
Moving forward, BHG is planning to tap artificial intelligence and machine learning to better collect and study data in its next phase of transformation.
"We are going to learn from the data about how customers shop and what they buy, and we are going to personalise the experience for each individual," he added.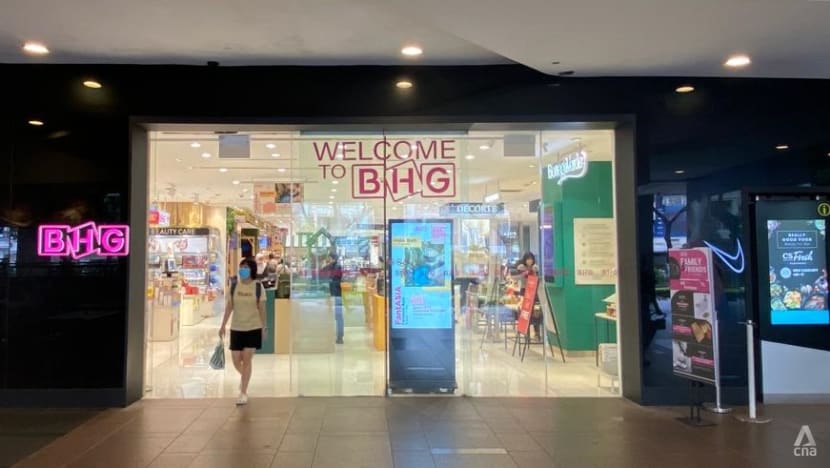 Meanwhile, Isetan said it has been "right sizing" its retail segment in recent years by maintaining stores that are performing up to expectations and in line with the company's strategy.
"There are presently no plans for us to exit the Singapore retail sector," the spokesperson said via email.
Asked about upcoming plans to attract shoppers, the department store said it will be resuming physical food fairs and seasonal events. Its upgraded mobile app and e-commerce website also offers customers with a better user experience and wider variety of products.
"The value proposition of department store operators must evolve with changing consumer behaviour and operating environment," said the spokesperson.
Echoing that, Mr Yue said he believes department stores still have a role to play in the retail landscape.
"The value we have and continue to have is 'all-in-one' shopping and as part of our transformation plan, we have broadened that to include in-store services and experiences, digital tools and the many payment options.
"The point I'm trying to get across is that department stores have been evolving," he said, while pointing out that this is not the first time the industry's possible demise has been debated.
"Thirty years ago when luxury brands started pulling out of department stores because malls were opening, everyone said department stores were going to die. Later when fashion stores started pulling out, people said department stores were going to die. Well, we did not. We just evolved."
BHG kept up with this can-do spirit during the pandemic, said a beaming Mr Yue, citing the launch of an e-commerce site in June 2020. The team only had 11 weeks to get the site ready given how the roll-out was brought forward by a year.
The nimble team also got a concept store up and running at Raffles City shopping centre in two weeks. The store, called One Assembly, was launched in January last year as a short-term pop-up but eventually ran for 12 months at the space formerly occupied by Robinsons.
"That was a miracle because CapitaLand approached us 14 days before we opened. Can you imagine how dynamic the team is to work with all the brands, vendors, suppliers, bring in promoters and put everything together in 14 days?" he said.
"There's always this misperception that department stores are dinosaurs," Mr Yue added. "If we are indeed dinosaurs, we would have died a long time ago."