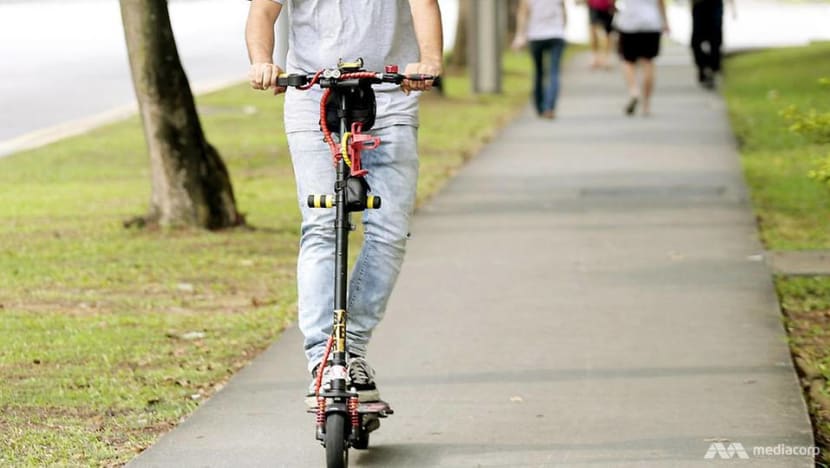 SINGAPORE: A young electric scooter rider was fined S$2,200 on Tuesday (Aug 7) for injuring a pedestrian in March while riding his device.
Derrick Gan Zhong Kang, 19, was with his 17-year-old girlfriend on his e-scooter at about 10.45am on Mar 16.
The victim, 56-year-old Daisy Lim, stepped out from the back gate of Yishun Emerald condominium along 20 Canberra Drive, as Gan was overtaking another e-scooter rider.
Gan did not brake or slow down in time to avoid Ms Lim as she crossed into his path and crashed into her.
Ms Lim fell down and was taken to Khoo Teck Puat Hospital and given five days of medical leave. The injuries she suffered included a lower lip laceration, chest wall strain and skin abrasions.
Gan pleaded guilty last month to one charge of causing hurt by a negligent act, which is punishable with a maximum jail term of six months and a fine of up to S$2,500.
District Judge Eddy Tham gave him a fine of S$2,200. Gan had given Ms Lim compensation of about S$460 for her medical expenses.

Senior Minister of State for Transport Lam Pin Min said in March that registration of e-scooters will be made mandatory from the second half of 2018.
Owners will also be required to ensure that their e-scooters comply with the requirements of the Active Mobility Act, which came into effect in May.