32 employers failed to pay migrant workers' medical bills between 2020 and 2022
Some advocacy groups believe the number of unreported cases could be much higher, as employers might have chosen to send their workers home instead.
SINGAPORE: A total of 32 employers failed to pay their migrant workers' medical bills between 2020 and 2022, said the Ministry of Manpower (MOM). 
However, some migrant workers advocacy groups believe the number of unreported cases could be much higher, as employers might have chosen to send their workers home instead.
They are hoping that greater medical insurance coverage, which employers of work permit and S-Pass holders will have to buy for their workers from July, will discourage such practices.
The enhancements to the mandatory medical insurance, with a new annual claim limit of at least S$60,000 (US$45,000), will also better protect employers against large medical bills incurred by their workers, said some observers. 
PROVIDING A WIDER SAFETY NET 
Bangladesh construction worker Jo (not his real name), who was diagnosed with a ruptured appendix in April, was sent back home shortly after and had to pay for his own treatment. 
The 43-year-old, who had been working in Singapore since 2001, paid for his appendicitis surgery out of his own pocket as he did not have support from his employer. He is currently recovering back home and is unsure if he will be able to return to Singapore for work. 
"This operation, this money, this one all I need to pay," said Jo, who had been with the employer for more than a year. "My boss said it like that, your insurance cannot cover this (amount of) money."
If a worker has a medical condition unrelated to their work, employers can send them home to continue treatment at their own expense. That is only if the worker has been declared fit to travel by a doctor.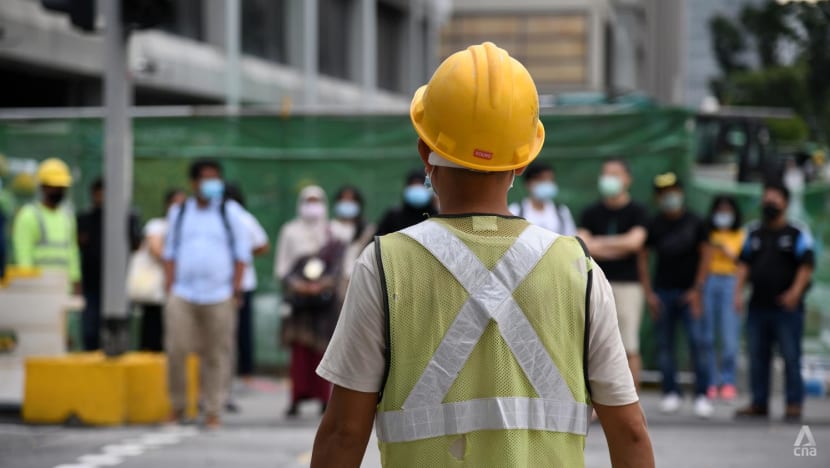 But some workers have sought help from advocacy groups after employers made them discharge themselves against doctors' advice in order to seek treatment at home.
Non-profit group Healthserve hopes things will change now that workers will be covered by at least S$60,000 worth of insurance, four times more than the current coverage. 
HealthServe chief executive officer Benjamin Kuan said: "The S$60,000 definitely provides a wider safety net for the employers. 
"It's definitely a benefit for the workers because then they can receive more of these treatments in Singapore, without worrying that they'll be at risk of being sent home by the employers."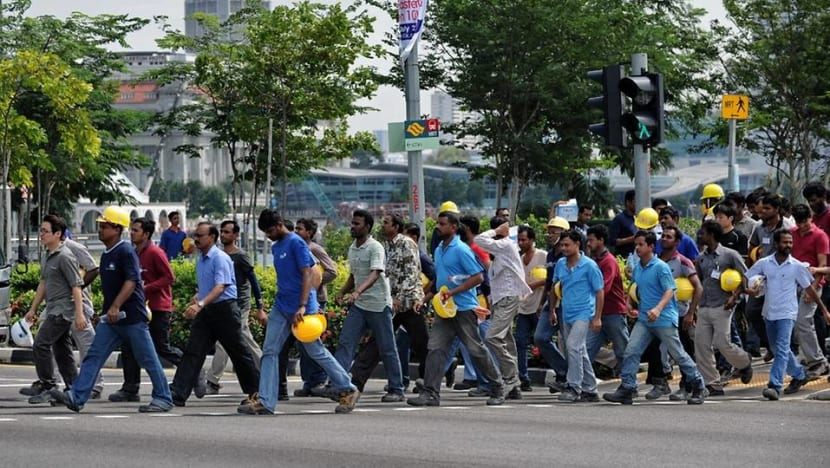 SOME EMPLOYERS RELUCTANT TO DRAW ON INSURANCE POLICIES
One other migrant workers rights group, however, is less optimistic. 
"I think that for those employers who are reluctant to draw on their insurance policies at all, this won't make any difference," said Ms Debbie Fordyce, president of Transient Workers Count Too. 
"I think it will make a difference to those employers who have a need to pay the insurance and draw on the insurance to pay for the medical treatment.
"These workers are not eligible for subsidised care. And I think that's what makes it particularly difficult for employers to fathom. Why is this worker costing several times more than it would cost him if he had that same injury?"
Construction companies told CNA that insurance premiums have gone up in the past after they made a claim. 
This could lead some to be reluctant to draw on their coverage when it is simply cheaper to send workers home. 
TAKING CARE OF THEIR WORKERS
But some employers said they would help their workers, even if the bills are high. 
Ms Dorothy Koh and her domestic helper Jocelyn Taquiqui, for instance, have gone through about 20 years of ups and downs together.
"She's been with us for many years. She's family," said Ms Koh. "Her parents passed away when she was here. So she always says that she treats me like a mum." 
When her domestic worker was diagnosed with cancer last June, she did not think twice about forking out S$80,000 for the treatment.
However, the insurance policy she bought for the helper only covered about a third of that. 
With bills expected to rise as high as S$120,000, Ms Koh's family has turned to the public for help and started a crowdfunding campaign. 
Despite the episode coming at a bad time when her own family was struggling financially, Ms Koh said: "Honestly, it never occurred to me to send her back."