Family offices with tax incentives account for less than 2% of Singapore's total assets managed
The bulk of wealth flows into Singapore can be attributed to institutional investors, not "high-end individual investors and even less so family offices", says Minister of State for Trade and Industry Alvin Tan.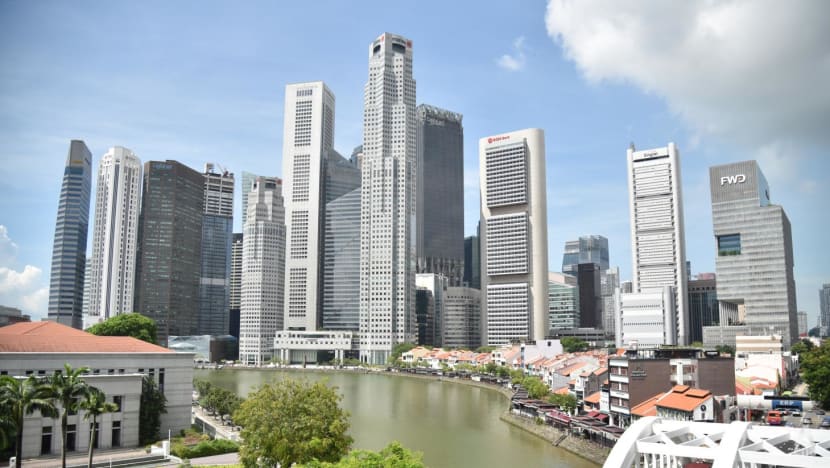 SINGAPORE: Single family offices which were granted tax incentives in Singapore managed about S$90 billion in assets as at 2021, Minister of State for Trade and Industry Alvin Tan said in Parliament on Wednesday (May 10).
This is less than 2 per cent of the S$5.4 trillion in total assets under management in Singapore.
"The bulk of gross inflows into Singapore comprise flows by financial institutions and other non-financial corporates, not high-end individual investors and even less so family offices which are only one category within the latter," said Mr Tan, who is a board member of the Monetary Authority of Singapore (MAS).
Overall, the inflow of new money through family offices has no impact on Singapore's private property market or inflation, he added.
Mr Tan was responding to questions on wealth inflows from Member of Parliament (MP) Louis Chua (Workers' Party-Sengkang) and Non-Constituency MP Leong Mun Wai.
Family offices are private organisations set up to manage the wealth of one or multiple families. These entities have rapidly increased in numbers in Singapore, from 400 at end-2020 to about 700 at the end of 2021.
A single family office is not required to be registered or licensed by the MAS as they do not manage third-party funds. On the other hand, a multi-family office is a licensed or registered fund management company.
In his reply, Mr Tan said the MAS did not have comprehensive data on fund inflows into Singapore through family offices, as such information was "not necessary" for the central bank to carry out its key functions of ensuring macroeconomic and financial stability.
Nonetheless, MAS' latest annual survey showed that the bulk of the increase in assets managed in Singapore in recent years was attributable to institutional investors.
As part of the survey, family offices are grouped in the category of non-retail individual clients, which also includes clients of external asset managers, private trusts and high net worth individuals.
The assets of such clients managed by financial institutions in Singapore rose by about S$470 billion from 2017 to 2021, accounting for about 20 per cent of the increase in total assets under management here over the same period.
"In other words, there has been a much broader pick-up of funds flowing into Singapore's wealth management industry," Mr Tan said. 
The annual survey does not include a breakdown for assets managed by family offices.
But citing assets managed by single family offices that have qualified for tax incentives - which make up a small part of total managed assets in the country - Mr Tan said: "In short, the bulk of the increase in (assets under management) in Singapore is attributable to institutional investors. Non-retail individual clients account for a small proportion and family offices, even less."
NO IMPACT ON PROPERTY OR INFLATION
Addressing Mr Leong's question on the impact of foreign fund inflows, Mr Tan noted that "some foreign funds do flow into the private property market".
However, purchases by foreigners have been "relatively low" at about 4 per cent of all private residential property purchases on average over the past three years. 
Family offices "have had virtually no impact" on the private housing market, with no residential property transaction attributable to family offices over the last six years, said Mr Tan.
They also do not affect inflation in the country, as consumer prices have "little to do with foreign funds inflow into Singapore".
As for the impact on the official foreign reserves, Mr Tan said most of the funds managed in Singapore are invested in assets outside of the country.
Hence they typically remain in foreign currencies, and have "little or no effect" on the Singapore dollar exchange rate or official foreign reserves.
"We have not seen unusual surges of capital into the Singapore dollar that have required a pronounced response on the part of MAS, and certainly not from family offices which, to reiterate, would not form a significant proportion of the total flow of funds for management out of Singapore," he said.
Turning to questions on the source of wealth inflows, Mr Tan said these non-retail individual clients come from "a wide range of places".
Based on the MAS' survey, Asia-Pacific was the top contributor for the increase in Singapore's assets under management for these high-end individual investors between 2017 and 2021.
Europe and the Americas were the next highest foreign source markets.
The breakdown of foreign source funds is published by regions, instead of specific countries, said Mr Tan, adding that this was "no different" from surveys done by financial sector authorities or industry associations in major wealth management hubs like London, Hong Kong and Switzerland.
"What we are providing … on the regional breakdown for non-retail individual client, in fact, goes beyond what these jurisdictions publish because these jurisdictions do not put out data on specific categories of investors like individual investors," he told the House.