'Far too many' workplace fatalities, safety standards and practices 'seem to have slipped': PM Lee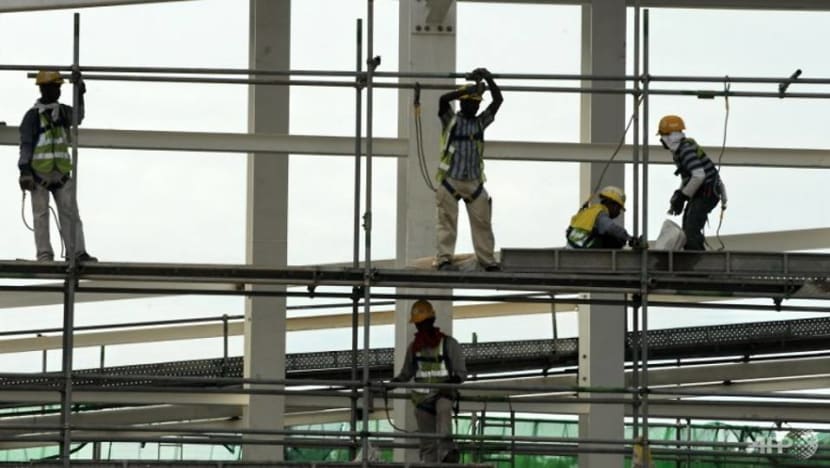 SINGAPORE: There have been "far too many" workplace fatalities this year, and safety standards and practices "seem to have slipped", said Prime Minister Lee Hsien Loong on Monday (May 9).
There were 20 workplace fatalities between Jan 1 and May 6, many of which could have been prevented with basic safety and health measures, said the Ministry of Manpower (MOM) and Workplace Safety and Health (WSH) Council on Sunday.
Of the 20 people who died between Jan 1 and May 6, 10 were in April.
"This is far too many, and not acceptable," said Mr Lee in a Facebook post.
"We have been working hard for years to prevent workplace accidents, especially deaths," he added.
"We have made good progress. But with our economy reopening and activities ramping up, safety standards and practices seem to have slipped.
"Accident rates have gone up, and we have lost ground. We must put this right."
SAFETY TIME-OUT
MOM, WSH Council, National Trades Union Congress (NTUC) and industry partners have called on companies to conduct a safety time-out from Monday, amid a recent "worrying spate" of workplace fatalities across various industries. The safety time-out is expected to last two weeks.
Safety time-outs typically involve taking a pause in work for senior management to engage workers and unions in reinforcing workplace safety and health processes, and to act on any issues raised.
Companies can focus their attention on workplace safety, reinforce their safety processes, and deal promptly with safety issues raised by workers, said the Prime Minister.
The last time the WSH Council called for a nationwide safety time-out was on Jun 25, 2021, which lasted two weeks.
Mr Lee urged employers, supervisors and workers to take workplace safety seriously.
"Lives are at stake. We have a responsibility to keep all our workers safe, whether they are local or foreign," he added.
"Let us ensure a safe workplace for all, so that all our workers can return home safely to their families."
On Apr 8, a 48-year-old engineer died after falling seven storeys at the CapitaSpring building. She was working on the maintenance level above the 16th floor of the building when she stepped on a false ceiling panel, said an MOM spokesperson.
The panel gave way under her weight, causing her to fall about 30m. She was pronounced dead at the scene by paramedics.