SINGAPORE: Despite a spate of fatal accidents in February last year that resulted in 11 deaths, the total number of workplace fatalities last year was comparable to pre-COVID levels.
The number of deaths decreased to 37 last year from 39 in 2019, said the Workplace Safety and Health (WSH) Council and the Ministry of Manpower (MOM) in a press release on Tuesday (Mar 29).
This translates to a similar workplace fatality rate of 1.1 per 100,000 workers in both years, authorities said. 
Last year's data was compared against 2019's, as the figures in 2020 were affected by "one-off effects" due to reduced business activities and work stoppages to stem the COVID-19 pandemic. There were 30 fatalities in 2020, and a fatality rate of 0.9 per 100,000 workers.
Senior Minister of State for Manpower Zaqy Mohamad said that Singapore is "on track" to meeting a Workplace Safety and Health 2028 target of reducing the fatality rate to below 1 per 100,000 workers. 
"Thus far, only four countries in the Organisation for Economic Co-operation and Development (OECD) have achieved this. We aim to be one of the few who can bring it below one. This is our goal in the years to come till 2028," he said.
The four countries are Netherlands, the United Kingdom, Germany and Sweden.
Major injuries last year also declined slightly to 610 incidents, from 629 cases in 2019. But taking into account the smaller workforce in 2021, the major injury rate increased slightly to 18.5 injuries per 100,000 workers - up from 18.1 in 2019.
For minor injuries, new rules from Sep 1, 2020 mean that employers now need to report all work injuries that involve medical leave or transfer to light duties. Previously, only injuries resulting in four or more days of medical leave had to be reported. 
With this change, there was a total of 21,539 minor injuries in 2021, of which 9,420 were injuries with three or fewer days of medical leave, or transfer to light duties. The minor injury rate was 653 per 100,000 workers.
Counting only injuries that resulted in medical leave of four days or more, the rate was 368 per 100,000 workers - a slight decrease from 376 in 2019.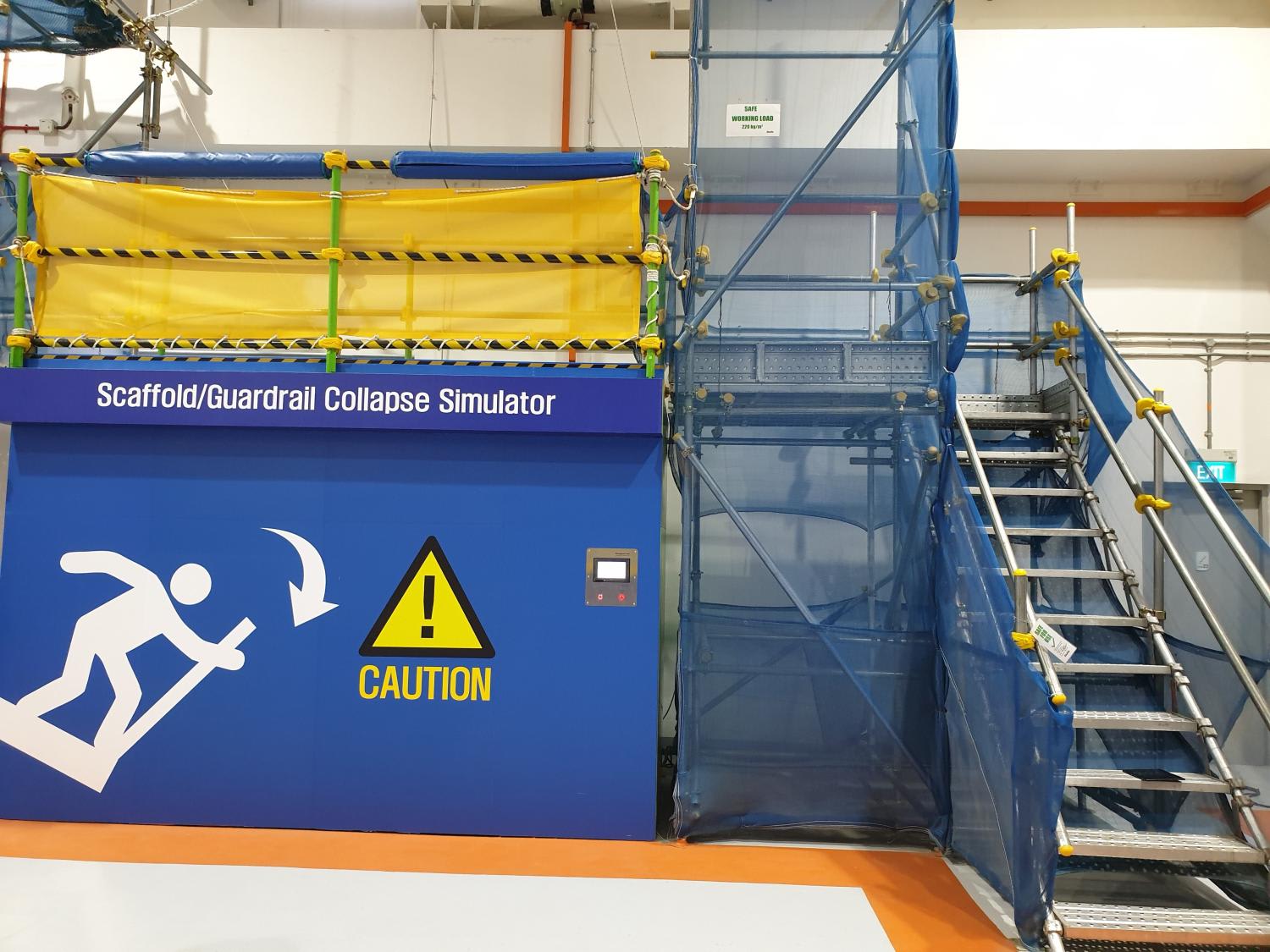 VEHICULAR INCIDENTS TOP CAUSE OF DEATHS
Vehicular incidents continued to be the leading cause of workplace fatalities last year. MOM said there were 11 such fatalities in 2021, of which six were work-related traffic accidents.
Slips, trips and falls remain the leading cause of non-fatal injuries. These declined from 216 cases in 2019 to 208 in 2021. 
Machinery-related incidents were another common cause - accounting for 63 major injuries in 2021, down from 82 in 2019. There were 3,162 machinery-related minor injuries in 2021. 
By industry, construction as well as transportation and storage accounted for the highest number of fatalities, with 13 in construction and nine in transport and storage last year. Together, they made up about 60 per cent of all workplace fatalities in 2021.
MOM said it will continue to address the leading causes of fatal accidents by using technology such as collision alert systems and rider behaviour monitoring systems to address vehicular accidents.
"MOM will strengthen enforcement and engagement efforts to raise awareness of top WSH issues, including slips, trips, falls and the unsafe use of machinery," said Mr Zaqy. 
"We will continue to leverage technology and encourage industries to adopt technology solutions to address leading causes of fatalities and major injuries."
RISK CONTROL MEASURES
Authorities said that the Workplace Health Surveillance programme (WHS+) will be enhanced to ensure that companies implement effective upstream risk control measures. 
Currently, there is a heavy reliance on mitigation through the use of personal protective equipment, rather than reducing or eliminating exposure, it said. 
"This is why MOM will target at-risk workplaces with noise hazards and exposure to hazardous chemicals (including combustible dust) and support such companies to put in place appropriate workplace health programmes to reduce or eliminate exposure to their workers," it said.
It will also expand a construction safety orientation course to incorporate experiential training, where workers will be trained in a construction site simulator with physical mock-ups.
"With the inflow of migrant workers to address manpower shortages in the industry, it is vital that incoming workers (especially newer workers without experience) are properly trained and equipped to perform their roles safely," MOM and the WSH Council said. 
Mr Zaqy said he hopes this will give workers an idea of the expected standards in Singapore and let relevant parties know if the standards fall short at their workplaces.
"Each and every one of us has a duty of care to ensure that our workplaces remain safe and healthy environments for workers, allowing workers to return home to their families safely."