Five COVID-19 cases among more than 5,100 people who entered Singapore via vaccinated travel lanes: Iswaran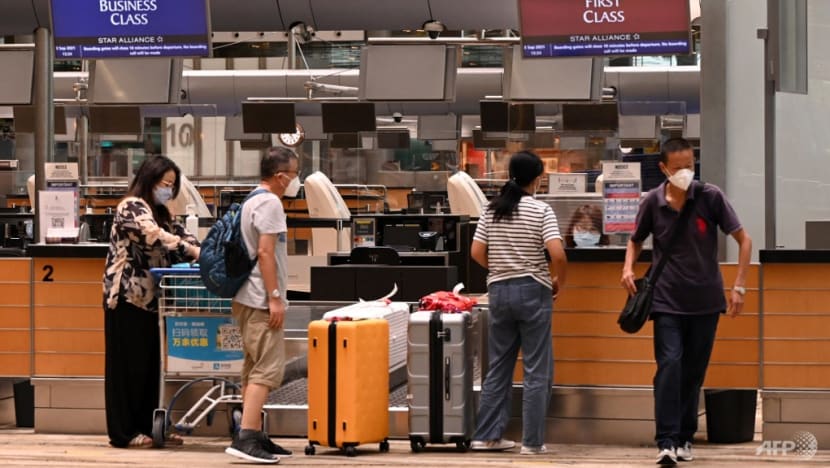 SINGAPORE: Only five out of more than 5,100 travellers who entered Singapore via the vaccinated travel lanes have been found to be COVID-19 positive since the scheme began last month. 
Minister for Transport S Iswaran provided the figures on Tuesday (Oct 26), during a virtual media briefing announcing the establishment of vaccinated travel lanes with Australia and Switzerland. Singapore will extend the vaccinated travel lane scheme to the two countries from Nov 8.
The vaccinated travel lane scheme allows for travellers vaccinated against COVID-19 to enter Singapore without having to serve quarantine. They will instead have to take a polymerase chain reaction (PCR) test up to 48 hours before departing for Singapore, and when they arrive.
The scheme currently covers 10 countries - Brunei, Canada, Denmark, France, Germany, Italy, the Netherlands, Spain, the United Kingdom and the United States. 
A similar arrangement with South Korea is set to begin on Nov 15.
Figures provided by the Civil Aviation Authority of Singapore (CAAS) showed that as of Monday, 15,099 travellers from the existing 10 countries had been issued vaccinated travel passes allowing them entry into Singapore. 
CAAS added that 5,134 such travel pass holders had already entered Singapore as of Monday. 
Of this number, 152 were from Brunei and 3,610 from Germany, with the remaining 1,372 from the other eight countries. 
"It is important that we persevere with efforts to reopen our borders, with essential public health safeguards in place, to remain an international aviation and business hub with global connectivity," said Mr Iswaran.
The vaccinated travel lanes are one such initiative, he said, adding that Singapore would be "cautious and calibrated" in its approach. 
When asked if other countries had raised concerns about the current surge in COVID-19 cases in Singapore, Mr Iswaran said he had been in discussions with his counterparts in other countries about matters including the pandemic situation here and how the country is handling it.
"At the end of the day, I think countries will have to constantly update their assessments based on the circumstances," he said.