1.5 million Singaporeans to get up to S$300 cash in special GST Voucher payment, all Singaporean households to get S$100 utilities credit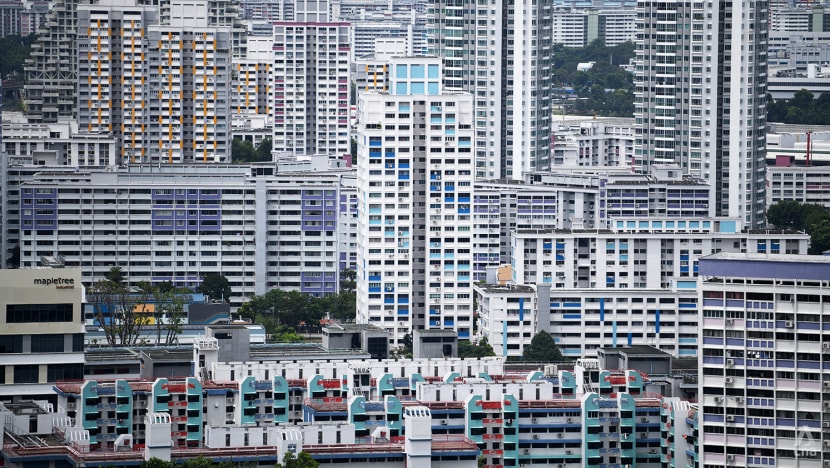 SINGAPORE: About 1.5 million Singaporeans will receive up to S$300 cash in a special GST Voucher payment in August, announced Minister for Finance Lawrence Wong on Tuesday (Jun 21). 
This is on top of the regular GSTV-Cash amounts they were meant to receive in 2022. 
This will benefit about 1.5 million lower-income to middle-income workers, as well as retirees without income, said Mr Wong, who is also Deputy Prime Minister. 
Taken together, GSTV-Cash recipients will receive up to S$700 in August this year, he noted. 
All Singaporean households will also receive a S$100 utilities credit by September to help offset their bills, announced Mr Wong. 
"In the Budget, I've already provided a fair amount of U-Save rebates for those living in HDB flats, with more given to those living in smaller flats. So this time, I will provide a one-off S$100 household utilities credit to all Singaporean households, including those living in private property."
Responding to a question about why a tiered system based on property size was not implemented instead, Mr Wong said the U-Save rebates system is "effectively" a tiered system. 
"Those living in private property will get a one-off rebate. But if for example you are living in a three-room or four-room HDB flat, you will get many more months of rebates effectively, if you count all the rebates that have been given in the Budget." 
At the 2022 Budget in February, Mr Wong had announced that the Government would add S$640 million to the S$6 billion Assurance Package. 
The enhanced Assurance Package, announced in Budget 2022, is meant to cover at least five years of additional GST expenses for the majority of Singaporean households, and about 10 years for lower-income households, Mr Wong said at the time. 
INFLATION, SUPPLY CHAIN DISRUPTION
Since the announcements were made, the global growth and inflation environment has proven to be "more challenging", said Mr Wong. 
"The Ukraine war has put tremendous stressors on global supply chains, and protectionist measures by countries have compounded supply chain disruptions," he added.
"Global energy and food prices have risen sharply and we must expect global inflation to broaden to other areas and even to pick up further before it stabilises and gets better."
Singapore is in a "stronger position" to deal with these economic challenges compared to other countries, said Mr Wong.
"Nevertheless, as a small and open economy, we have not been spared from the effects of higher prices. And indeed, over the last few months we've seen prices going up steadily, especially for energy and food," he added.
"The inflation situation will eventually stabilise both globally and within Singapore. But for now, we must expect price increases to continue in the coming months. And in particular, energy prices are likely to remain elevated for the rest of the year."
COMCARE SUPPORT
Two schemes will also be enhanced to provide more support for the lower-income and the elderly, he added.
The ComCare scheme will be enhanced to provide additional assistance to households on short-to-medium-term assistance and long-term assistance, said Mr Wong. 
A one-person household on ComCare long-term assistance will receive higher cash assistance of S$640 per month, an increase of S$40 per month, said the Ministry of Finance (MOF) in a separate press release. 
Those who apply for ComCare short-to-medium-term assistance or apply to renew their assistance can also expect to receive higher cash assistance and support for their utility expenses, the press release read. 
The amount of assistance will vary depending on the household's composition, needs and income, said the Finance Ministry in the press release. 
In a separate press release, the Ministry of Social and Family Development (MSF) said the revision in assistance rates complements the temporary measures introduced in April to help beneficiaries cope with increases in the cost of living. 
The measures remain in place until the end of September this year, and will enable new ComCare short-to-medium-term assistance beneficiaries to receive at least six months of assistance. 
The Singapore Allowance and monthly pension ceiling for pensioners who draw lower pensions will be enhanced by S$30 each, to S$350 and S$1,280 respectively, the press release read. 
The support measures in the S$1.5 billion package announced on Tuesday are tilted towards helping lower-income and vulnerable groups because they are the groups that are "disproportionately impacted" by the effects of inflation, said Mr Wong. 
"I know many Singaporeans are concerned about the immediate issues of rising prices and the cost of living. But please understand that the challenges before us are not just about inflation. They are also about adapting to major structural changes in our operating environment," he said.
With changes like climate change and increased geopolitical tension, the world is likely to be more uncertain and volatile, said Mr Wong. 
"And that's why we have to accelerate, not slow down, our economic reforms. We have to keep moving forward to restructure and transform ourselves," he added. 
"At the same time, it's also important that we move forward in a fiscally responsible and sustainable manner. And this will ensure that we are in a strong economic and fiscal position to deal with any future challenges ahead, and also to seize the opportunities in this new environment."
GST HIKE
Responding to a question about whether the Government will consider delaying the GST hike, Mr Wong noted that the increase is "necessary", as Singapore's spending needs are rising "very sharply" because of an ageing population and healthcare spending. 
"We have looked at all the different possibilities for raising revenue, and we've made various revenue moves in the Budget, including on personal income tax, property tax and luxury car taxes. But they are still not enough and that's why we have to raise the GST," he added. 
"But recognising the uncertainties, recognising the difficult economic environment, I have decided to push back the GST to as late as possible, and to stagger the increase in two steps," said Mr Wong, noting the offset package he announced at the Budget. 
During his Budget speech in February, Mr Wong said that the planned GST hike would be delayed to 2023.
The first increase from 7 per cent to 8 per cent will take place on Jan 1, 2023, and the second increase from 8 per cent to 9 per cent will take place on Jan 1, 2024.