Government to increase co-funding share of eligible wage increases for lower-wage workers
The Jobs Growth Incentive will be extended until March next year to support employers of vulnerable workers.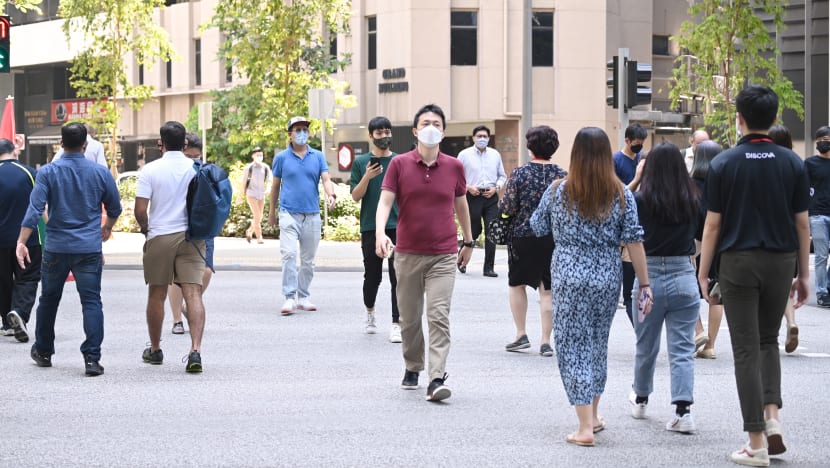 SINGAPORE: The Government will increase its co-funding share of wage increases for local lower-wage workers under the Progressive Wage Credit Scheme, as part of additional support measures announced on Tuesday (Jun 21) to help businesses cope with rising costs.
The Government's co-funding share of eligible wage increases in 2022 will go up from 50 per cent to 75 per cent for resident employees with gross monthly wages up to S$2,500. For wages above S$2,500 and up to S$3,000, the co-funding will be raised from 30 per cent to 45 per cent.
Other existing parameters for the scheme, which was announced in Budget 2022, remain unchanged, said the Ministry of Finance (MOF) in a press release.
The Jobs Growth Incentive (JGI) will also be extended for another six months until March 2023. The JGI provides support for employers to hire mature job seekers who have not been working for at least six months, as well as people with disabilities and ex-offenders.
The current phase of the JGI will end in September. The Ministry of Manpower will provide more details about the extension closer to the scheme's expiry.
These come as part of a S$1.5 billion support package aimed at providing "immediate and targeted relief" for the lower-income and vulnerable groups in Singapore, as well as extending more support for local firms amid a more challenging global growth and inflationary environment, said Deputy Prime Minister and Finance Minister Lawrence Wong at a press conference.
NEW ENERGY EFFICIENCY GRANT
The Government will also roll out measures to help businesses cope with rising energy costs, through co-funding investments in more energy-efficient equipment, said MOF.
A new Energy Efficiency Grant will provide local small- and medium-sized enterprises (SMEs) in the food services, food manufacturing and retail sectors with up to 70 per cent support to adopt energy-efficient equipment in pre-approved categories.
These are sectors that have been significantly affected by higher electricity prices, said MOF.
The grant will support these firms to improve their energy efficiency and alleviate increasing business costs due to soaring energy prices, it added. Capped at $30,000 per company, it will cover equipment such as LED lighting, air-conditioners, cooking hobs, refrigerators, water heaters and dryers.
The new scheme complements other energy efficiency initiatives such as a fund administered by the National Environment Agency that supports businesses in the manufacturing sector.
Such co-funding of investments in more energy-efficient equipment is a "more sustainable way" of helping businesses to manage energy prices that are beyond the Government's control, MOF said.
Mr Wong stressed that businesses will need to continue with restructuring efforts and become more energy efficient so as to remain competitive.
"We will provide support to firms who need that extra lift to sustain their transformation efforts," he added.
Senior Minister of State for Finance and Transport Chee Hong Tat said the Government recognises the challenges of higher operating costs and heightened cash flow concerns that businesses are facing. Some firms are also just recovering from the impact of the COVID-19 pandemic.
"The Government understands your concerns and we will step in to cushion these near-term energy and labour cost increases. At the same time, we have to press on with enterprise and workforce transformation efforts, especially in the areas of energy efficiency and labour productivity," he told reporters.
"These are key to enhancing Singapore's economic competitiveness, which will in turn allow our workers to have better jobs and earn higher wages over time. This is the best way to deal with the cost increases over the longer term."
In addition as part of supporting local firms with cash flow concerns, the Enterprise Financing Scheme – Trade Loan will be enhanced, with the maximum loan quantum increased from S$5 million to S$10 million from Jul 1, 2022 to Mar 31, 2023.
The Government will continue to provide 70 per cent risk-share for the scheme during this period.
Firms can also tap on the Temporary Bridging Loan Programme for their working capital needs from now until the end of September. When this programme expires, the Enterprise Financing Scheme – SME Working Capital Loan will be enhanced, with the maximum loan quantum increased from S$300,000 to S$500,000 from Oct 1, 2022 to Mar 31, 2023.