Final tranche of GST Voucher benefits for current financial year to be paid out in January and February
About 950,000 Singaporean households will receive GSTV - U-Save and Service and Conservancy rebates in January, while eligible seniors will also get cash payouts the following month.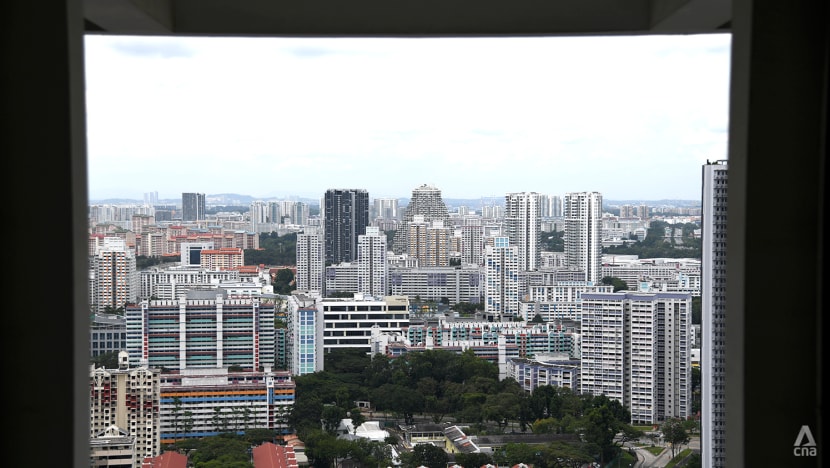 SINGAPORE: Eligible Singaporean households will receive the final quarterly tranche of Goods and Services Tax Voucher (GSTV) benefits for the financial year in January and February, the Ministry of Finance (MOF) said on Friday (Dec 30).
This is the fourth tranche for the financial year 2022, under the permanent GST Voucher scheme, as well as the Assurance Package (AP), which aims to defray GST and other living expenses for lower- to middle-income households.
The rebates are disbursed in April, July, October and January every year.
About 950,000 Singaporean households living in Housing and Development Board (HDB) flats will receive their GSTV – U-Save and Service and Conservancy Charges (S&CC) rebates in January 2023.
Eligible households will get double their regular U-Save rebates in FY2022 – equivalent to about eight to 10 months' worth of utility bills for the average household living in one- and two-room HDB flats.
For the average household living in three- and four-room flats, this amounts to about four to six months' worth of utility bills.
The rebates are credited directly into households' utilities account managed by provider SP services. Similarly, the GSTV - S&CC rebates will be credited directly into the households' S&CC accounts managed by their respective Town Councils.
Households do not need to take any action to receive the rebates.
Also in January, every Singaporean household will receive a total of S$300 in Community Development Council (CDC) vouchers, which can be used in participating heartland merchants and hawkers, as well as supermarkets.
This comprises S$200 under the Assurance Package and S$100 from the S$1.5 billion Support Package announced in October.
Lower-income Singaporeans aged 55 years old and above will also receive up to S$300 in cash under the GSTV – Cash (Seniors' Bonus) in February 2023. Eligible seniors in that age group will also receive S$150 in their Central Provident Fund (CPF) MediSave Account under the AP MediSave.
Singaporean children aged 20 years and below will also benefit from the MediSave top-up.
Citizens are encouraged to link their NRIC to their PayNow by Jan 24 to receive the GSTV – Cash (Seniors' Bonus) from as early as Feb 3.
Those without PayNow-NRIC will receive the money via the bank account provided to the Government from Feb 13.
Otherwise, they can also withdraw their cash payouts from OCBC automated teller machines (ATMs) islandwide by entering their Payment Reference Number that will be sent to them from Feb 15, along with their NRIC and after passing the facial verification. They do not need an OCBC account to withdraw the payment at the OCBC ATMs.
"Citizens who require assistance with the withdrawal due to their medical condition can visit the Assurance Package website for more information," MOF said.