Rise in housing rents due to COVID-19 construction delays, demand amid pandemic recovery: Desmond Lee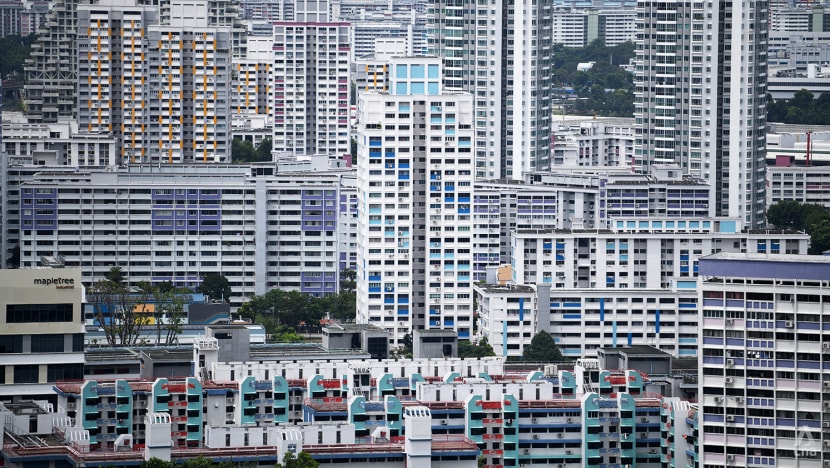 SINGAPORE: Temporary accommodation due to COVID-19 related construction delays and broad-based demand amid the pandemic recovery are among the reasons why housing rents are increasing recently, said National Development Minister Desmond Lee.
Housing and Development Board (HDB) rents hit record highs in the third quarter of 2022, climbing by 7.5 per cent quarter-on-quarter, according to the SRX Rental Index. In the first nine months of 2022, HDB rents surged 20.9 per cent.
According to Urban Redevelopment Authority data, private property rents climbed by 8.6 per cent in the third quarter of this year to a new high, after rising 6.7 per cent in the second quarter.
In a written parliamentary reply on Monday (Nov 7), Mr Lee said the Government closely monitors the property market, including the residential rental market. 
The minister was responding to questions from Members of Parliament Saktiandi Supaat (PAP–Bishan-Toa Payoh) and Sharael Taha (PAP–Pasir Ris-Punggol), who asked if the rise in rental prices has affected Singapore's ability to attract foreign talent and if the Government is taking steps to curb or prevent landlords from exploiting the current conditions.
"The Government is monitoring the market closely as rising rental prices may affect Singaporeans who need to rent, as well as global talent," said Mr Lee.
"That said, global talents consider many factors besides rental prices when making relocation decisions. These include Singapore's standing as a global business hub, our strong external connectivity, our good trade links, our education and healthcare standards, and the quality of life."
He cited INSEAD's Global Talent Competitiveness Index, in which Singapore was ranked top in Asia and second in the world for attracting and developing talent.
RISING RENTAL PRICES
The Government unveiled a tranche of property cooling measures in September, including a 15-month waiting period for private home owners who wish to buy resale public flats. 
According to a report by OrangeTee and Tie, HDB rents have risen substantially in recent months as many landlords have increased rents in anticipation of more interest rate hikes. 
"Currently, many landlords are still able to cope with the rising interest rates as they have passed on the additional costs to their tenants," said the report. 
"With higher property taxes and possibly higher costs of living next year, we may expect landlords to raise rents further."
The 15-month waiting period for private home owners to buy resale flats may also lead to more people renting in the interim, and the increased demand will drive rental prices higher in 2023, added the report.
Huttons Asia's senior director for research Lee Sze Teck said last month that the return of foreign students and sustained hiring of expatriates are pushing up demand for private homes in the third quarter of this year.
"There has been some 'musical chairs' movement of tenants as the rising rents have exceeded their budget and displaced some of them," he added.
Ms Christine Sun, senior vice president of research and analytics at OrangeTee and Tie said there may not be a quick respite from surging rents. 
"With more tenants signing longer lease tenures, we may expect the rental volume to fall further as fewer transactions will be recorded over time. The longer lease periods will also lead to fewer homes available for rental.
"Private home owners buying unsubsidised HDB resale flats and are affected by the 15-month wait-out period will rent in the interim, thus intensifying rental demand.  
"However, more homes may be completed next year, which may slow down the pace of rental price growth from mid-2023."