Allow one-time transfer of bank home loans back to HDB to help some cope with high interest rates, suggests MP
In an adjournment motion, MP Saktiandi Supaat outlined several suggestions to help Singaporeans and businesses navigate rising interest rates.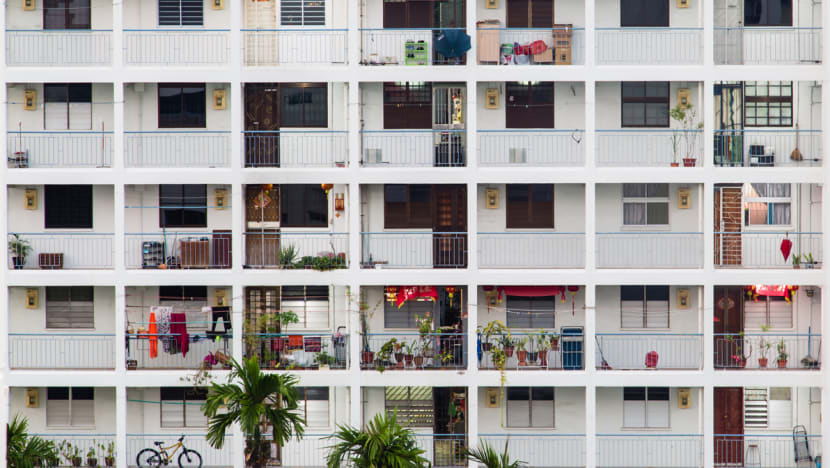 SINGAPORE: Eligible flat owners should be allowed to make a one-time transfer of their bank home loans back to the Housing and Development Board (HDB) as a way to help more vulnerable Singaporeans cope with the high interest rates, Member of Parliament Saktiandi Supaat suggested on Tuesday (Oct 4). 
Speaking during an adjournment motion, Mr Saktiandi (PAP-Bishan-Toa Payoh) called for some policies to be made flexible, noting that home owners who opt for or refinance their loans with banks are currently no longer allowed to take up an HDB loan. 
When bank loans were as low as 1.15 to 1.5 per cent, the fixed interest rate on HDB loans was "certainly less attractive", he said.
But local banks have been raising home loan rates to around 3.85 per cent, surpassing the 2.6 per cent applicable to HDB loans.
"With the present global interest rate hikes set to continue, they will now be locked into a higher rate than the HDB rate which they were trying to find a lower alternative for," he added.
Mr Saktiandi, who is an economist by training, asked if the Government could provide HDB borrowers "more advanced guidance" on potential rate changes beyond three months to allow new and existing home owners to make more informed decisions. 
"We must also ensure that Singapore is prepared in the extraordinary event where home loan rates rise sharply, such as if the US Federal Reserve raises its rates to above 5 per cent," he said. 
"Will the Monetary Authority of Singapore (MAS) consider implementing temporary measures such as rate ceilings to ensure that rates do not spiral out of control and become unaffordable?" 
Highlighting neighbouring countries such as Indonesia and Malaysia with subsidised housing loans targeted at lower-income citizens, Mr Saktiandi said this can be "an interim policy measure" worth considering for "vulnerable groups not captured by the concessionary HDB loan". 
FOSTER BETTER UNDERSTANDING OF INTEREST RATES  
Mr Saktiandi also outlined three other suggestions to help Singaporeans navigate rising interest rates. 
First, the Government should fill in the "information gap" around higher interest rates, especially for "less financially-savvy Singaporeans" who might not realise how they are impacted, such as how much more income or savings they need to service the loan subsequently, he suggested. 
Financial institutions should "proactively clarify" the impact to their borrowers, he added.
"While there may be certain uncertainties that may affect the precise impact of an interest rate rise on a particular borrower, the financial institutions can provide an indicative range to give the borrower an idea," he said. 
"This boils down to the basic principle of balancing caveat emptor for the investor (or) customer versus whether banks owe a social duty of care to more than just the average bank customer."
This practice will also mean that financial institutions can preempt when home buyers might encounter issues servicing higher home loans if their incomes and savings rates become insufficient, added Mr Saktiandi. 
"In such cases, I hope the Government or relevant agencies work with the financial institutions to allow for longer-term mortgage tenures to accommodate home buyers who struggle to pay higher instalments. Or at the very least be more alert now about such cases and offer some flexibility in (the) current environment as a baseline," he said. 
ASSISTING SMES AND FIRMS 
Second, a suggestion was made for financial assistance to extend beyond individuals. Small and medium enterprises (SMEs) and firms, especially those operating in sectors that are highly reliant on external financing, should receive "targeted help" too, said Mr Saktiandi. 
He noted, for instance, that the construction and manufacturing sectors are "sensitive to interest rate hikes", as they are capital intensive and dependent on commercial loans. 
The Government may need to step in to provide "reliable and affordable sources of temporary financing", such as the Temporary Bridging Loan Programme and the Temporary Electricity Contracting Support Scheme, added Mr Saktiandi. 
He asked for the processing fees of government-assisted loans from financial institutions to be kept "as low as possible". 
"We should make sure that the measures apply across both bank and non-bank financial institutions or lenders. The latter might rise in prominence in the lending sector, if the rise in interest rates makes it harder for those with relatively lower creditworthiness or urgent credit needs to access bank loans. Several of them already target SMEs primarily," said Mr Saktiandi.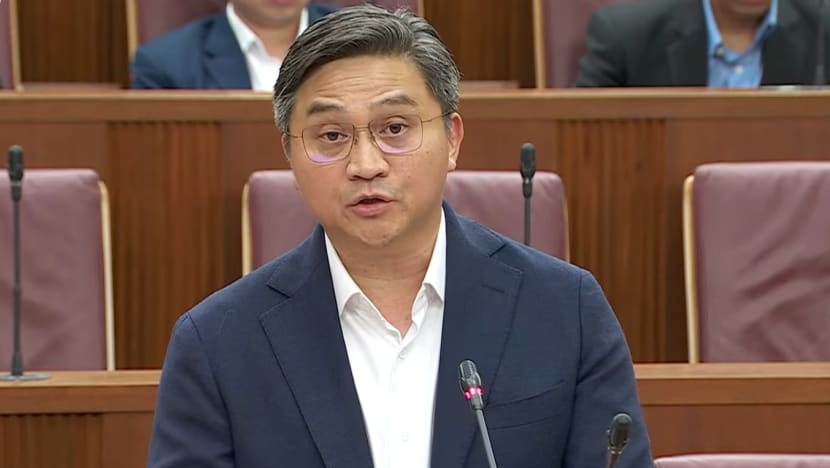 ADJUST METRICS FOR MEASURING "SYSTEMIC RISK" 
Finally, as Singapore transitions into a high-interest rate environment, Mr Saktiandi suggested an adjustment of metrics for measuring systemic risk, adding that measuring it "improperly" or "with a decent lag" could lead to social implications. 
The interest rate used to calculate loan repayments under the Total Debt Servicing Ratio (TDSR) is 3.5 per cent or the prevailing market rate - whichever is higher. The idea was to build in a buffer against interest rate rises.
But with today's bank interest rates hitting more than 3 per cent and the US Fed's expectation that its benchmark rate may hit close to 4.4 per cent this year and rise more next year, the "buffer" built into the Monetary Authority of Singapore's (MAS) monitoring framework may soon be "completely eroded", said Mr Saktiandi.
He questioned whether it was sufficient to raise by 0.5 percentage points the rate used to calculate loan repayments under the TDSR, as announced in the recent round of property cooling measures.
"Is this move sufficient to maintain the robustness of MAS monitoring and stress testing? Given the rate of global interest rate increases and their potential landing points at up to 5 per cent, is the MAS prepared to raise this again, potentially in a matter of a few months? 
"What is the impact of the current 0.5 per cent adjustment on the TDSR data, and what would the projected impact of further increases be, considering the median TDSR of 43 per cent?" he said.
Mr Saktiandi explained that housing loans are "a long tenure", with "significant overhang and forward risk exposures" if interest rates go up.
"And in an alternative worst-case scenario, if there is a wave of defaults (or) repossessions, there is always the risk of market instability with cascading social implications," he added.
HOUSEHOLD DEBT SITUATION REMAINS "HEALTHY"  
In response to Mr Saktiandi's suggestions to help Singaporeans cope with rising interest rates, Senior Minister of State for Finance Chee Hong Tat acknowledged that the higher interest rates "may not be a passing phenomenon" so it is important to prepare for the change. 
The Government will continue to ensure that essential areas such as public housing, healthcare and education will remain affordable and accessible to all Singaporeans, he said. 
On public housing, the Government will continue to sell new flats below market value with significant housing subsidies, in order to encourage home ownership and enable as many families as possible to own homes.
Mr Chee added that the household debt situation in Singapore remains "healthy", because of "prudent policies" on unsecured consumer lending as well as residential mortgages. 
The recent property cooling measures to increase the medium-term interest rate floor used to compute the TDSR and Mortgage Servicing Ratio for property loans by financial institutes, as well as the interest rate floor for computing eligible loan amounts for HDB loans, are examples of such policies, he highlighted. 
Addressing Mr Saktiandi's point on helping borrowers better understand their loan commitments, Mr Chee said MAS currently requires financial institutions to explain how a borrower's monthly mortgage instalments would vary if interest rates increase. 
Similarly, non-financial institutions such as licensed moneylenders are required to use a language that the borrower understands to explain the terms of the loan contract and the breakdown of each repayment that goes into servicing the principal amount and other costs. 
"In addition, licensed moneylenders are only permitted to impose fixed borrowing costs and fixed interest rates, ensuring that borrowers would not be caught off-guard by rising interest rates," he said. 
HELPING BUSINESSES THROUGH SCHEMES
Most businesses in Singapore are currently able to manage "debt-related risks" with sufficient liquidity holdings alongside post-COVID earnings recovery, and the Government will continue to assist them through various credit schemes, said Mr Chee. 
He noted that with the expiry of the Temporary Bridging Loan Programme, businesses can still tap the Enterprise Financing Scheme, which supports access to financing for a wide range of business activities.
"Importantly, businesses would need to double down on efforts to improve productivity and upgrade the skills of their workers. This is the most effective way to improve our overall competitiveness and achieve a win-win outcome for both businesses and workers through economic growth," he added. 
For these purposes, businesses can turn to schemes like the Productivity Solutions Grant, the Energy Efficiency Grant, SkillsFuture subsidies and the newly introduced S$70 million NTUC Company Training Committee Grant. 
The Government will also continue to provide Workfare Income Supplement and other support measures to boost the earnings of lower-wage workers.
But while the Government will look after individuals, households and businesses, Mr Chee highlighted the significance of "the high degree of trust in our society". 
"Trust has allowed us to weather many uncertainties together, including our fight against COVID-19, and it will be a critical success factor as we face new challenges going ahead, such as rising inflation and higher interest rates," he said.