MOE to announce later this week if home-based learning for primary schools will be extended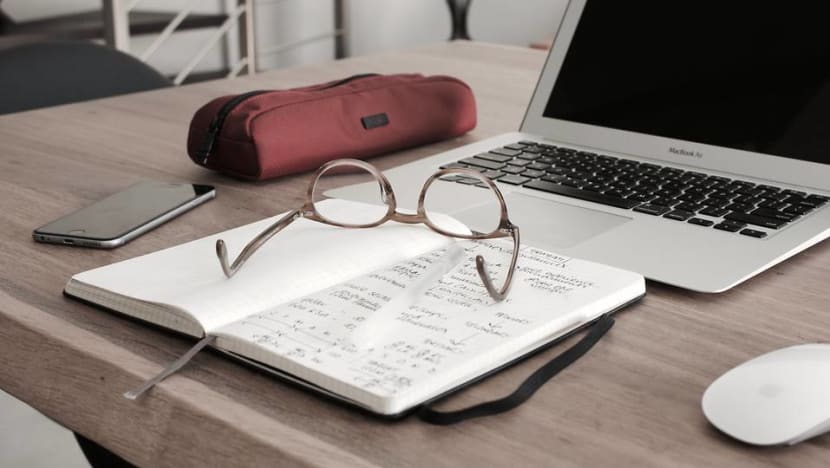 SINGAPORE: The Ministry of Education (MOE) will make an announcement later this week on whether home-based learning (HBL) for primary schools will be extended, Education Minister Chan Chun Sing said in Parliament on Monday (Oct 4).
"The reason why I'm not making an announcement today is as follows – one, because we are in the middle of PSLE (Primary School Leaving Examination). I'd like to have all the school leaders and teachers to focus on the task at hand first," he said in response to a question from MP Darryl David (PAP-Ang Mo Kio).
PSLE written papers started on Sep 30 and will end on Oct 6.
"Second, we are also proceeding with our internal preparations and communications with our educators. I'd like them to know our decision collectively first before we make the announcement later part of this week in tandem with the national posture," the minister added.
The Government had earlier placed all primary and special education schools from Sep 27 to Oct 6 on HBL amid a rise in COVID-19 cases. It said the move will protect children under the age of 12 who are not yet medically eligible for vaccinations.
The HBL period was later extended to Oct 7 as an "added precaution". As Children's Day – a holiday for primary school students – falls on Oct 8, students will only return to school on Oct 11.
Mr Chan said on Monday that the Education Ministry recognises that HBL "cannot be a full substitute for the school-based learning experience".
"On a prolonged basis, it comes at a cost, not just to students' learning, but also their socio-emotional development and mental well-being," the minister added.
"It also imposes a burden to families and society. Moreover, not all students have a home environment conducive to HBL."
Mr Chan said authorities have gained greater confidence in being able to strike a balance by "taking a more targeted approach to ringfence cases and their close contacts".
For example, rather than resorting to a full HBL across all schools or the entire level, only affected classes are placed on HBL in response to a confirmed case if there is a possibility of transmission within schools.
Schools also mitigate the impact of HBL by using technology to minimise disruption to curriculum coverage and maintain social connections, Mr Chan said.
This includes the use of online platforms and resources by teachers to ensure that students who are away from school can continue learning and also conduct regular check-ins to monitor students' well-being.
There are sufficient computing devices and internet-enabling devices to loan to students in need, he added.
Schools also remain open for high-needs students and those without alternative caregiving arrangements during HBL.
"We will continue to review the need for further periods of HBL based on the prevailing COVID-19 situation and national posture," said Mr Chan.
Mr David also asked if HBL could be rolled out in secondary schools and beyond.
In response, Mr Chan said extra precautions are being taken at primary schools because most younger students are not vaccinated yet.
On the other hand, a "vast majority" of students in secondary schools and above have received their vaccination.
"So the kind of anxiety that the students or the families may face is quite different," the minister told the House. "We will do what is necessary to make sure that the ongoing N-Level and the upcoming O-Level and A-Level exams can continue to be conducted safely."
RESUMPTION OF CCAS AND OTHER ACTIVITIES
Similarly, MOE has taken a calibrated approach when it comes to resuming co-curricular activities (CCAs) and other inter-personal activities.
A more cautious approach has been taken for primary school students, with in-person CCAs remaining suspended.
"We are monitoring the situation carefully and will decide at an appropriate juncture when to resume CCAs and activities in a safe manner, complemented by stringent safe management and surveillance measures," said Mr Chan.
In-person CCAs and enrichment activities for students at secondary schools, junior colleges and the Millenia Institute have also been suspended from Sep 27, in line with the tightening of measures in the community. 
"We hope to resume these activities when it is safe for our students to do so," the minister said.
SUPPORT FOR SCHOOL CANTEEN OPERATORS
Separately, Minister of State for Education Sun Xueling said MOE has been granting rental waivers for school canteen operators, in line with the rental waivers provided for tenants in commercial properties owned by government agencies. 
Currently, there are about 2,380 school canteen stallholders across all Government and Government-aided schools, a slight drop from the 2,410 in 2020.
Last year, MOE granted a four-month rental waiver to these affected operators from April to August, excluding the month of May which was the designated school holiday period in 2020, she said in response to a parliamentary question from MP Saktiandi Supaat (PAP-Bishan-Toa Payoh).
This year, operators were given two months of rental waiver for the months of May and July during the Phase 2 (Heightened Alert) period. 
They will also receive another half-month of rental waiver in October as part of the Government's support for sectors affected by the recent tightened measures, said Ms Sun.