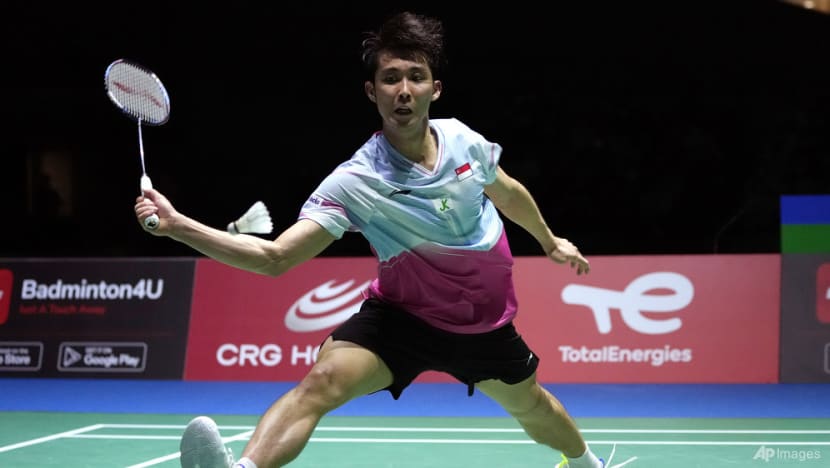 SINGAPORE: Fresh off being named Sportsman of the Year for the first time at the annual Singapore Sports Awards ceremony last week, badminton star Loh Kean Yew added another feather to his cap on Wednesday (Nov 16).
The 2021 world champion qualified for the season-ending Dec 7 to 11 World Tour Finals in Bangkok after he beat Australia's 427th-ranked Low Pit Seng 21-10, 21-9 in the opening round of the Australian Open.
The world No 3 is the first Singaporean man to qualify for the prestigious tournament, which features the current top-eight players in the singles and doubles categories. 
In 2021, Yeo Jiamin became the first Singaporean badminton player to achieve the feat.
While Loh has yet to win a Badminton World Federation (BWF) title in 2022, he has made it to the last eight in seven of the 11 BWF events he has entered this year.
He saw his world ranking rise to a career-high third earlier this month, a feat no other local player has achieved.
Loh will take on China's Li Shifeng in the round of 16 at the Australian Open on Thursday. 
The Sydney event is the penultimate stop before the World Tour Finals.