Longer wait times for taxis, private-hire cars due to driver shortage and increased demand, say companies
A Public Transport Council survey found that passenger satisfaction with taxi and private-hire car services dropped in 2022, with the score for waiting time falling the most.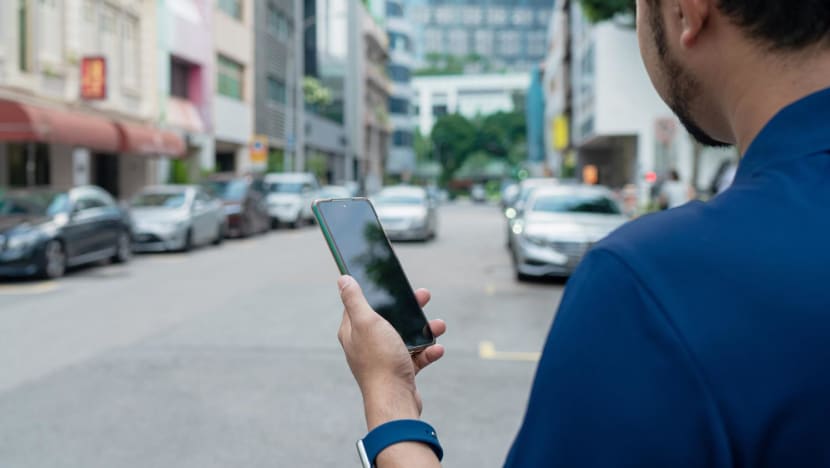 SINGAPORE: Taxi and private-hire car companies in Singapore have attributed longer waiting times for their services to a shortage of drivers and increased demand as the economy bounces back from the pandemic.
The firms were responding to CNA queries following the release of findings from the Public Transport Council's 2022 point-to-point transport services customer satisfaction survey on Monday (Feb 6).
The survey found that passengers' satisfaction with taxi and private-hire car services dropped in 2022, with the score for waiting time falling the most.
"When taxi demand plunged during the height of the pandemic, many drivers left the industry," said ComfortDelGro's group chief corporate affairs officer Tammy Tan.
"With the resumption of business and social activities, there has been an uptick in demand which has resulted in longer waiting time for taxis."
Ride-hailing companies Gojek and Grab shared a similar perspective.
"As Singapore's economy opened up and workers returned to the office, the number of commuters using ride-hailing services rose throughout last year," a Gojek spokesperson said.
"However, while the industry has shown strong signs of recovery, the number of private-hire drivers on the road has not kept pace with demand.
"Our driver-partners are also facing higher operating costs - such as rising fuel and Certificate of Entitlement (COE) prices, and increasing vehicle rental rates - leading some to reconsider rejoining the industry.
"Ultimately, (fewer) driver-partners on the road, coupled with higher demand for rides, may result in longer waiting times for passengers, impacting their experience."
Echoing this, Grab said that  "the P2P (Point-to-Point) industry has been faced with a shortage of drivers".
"Our current supply of driver-partners is at about 70 per cent to 80 per cent of pre-COVID days while demand has increased with the opening of borders and economies," said a Grab spokesperson.
"This has largely contributed to the longer wait times our users face today when booking a ride."
Another ride-hailing platform, TADA, cited heavier traffic as a factor.
"As the economy gradually recovers with activities resuming to near pre-COVID levels, more people are out and about and naturally, there will be more congestion on the road," it said.
"Consequently, this may lead to a longer waiting time for ride-hailing passengers in the past year, notwithstanding the fact that some drivers may have also left the industry during the pandemic."
On Feb 1, Senior Minister of State for Transport Amy Khor also said the supply of point-to-point drivers has yet to recover in tandem with growing demand.
Ridership has returned to 80 per cent of pre-COVID-19 levels - at about 582,000 daily trips, up from 74 per cent in 2021, she said in a speech at an event by super-app Grab. But the number of active drivers - 57,000 - remains fewer than the 59,000 in 2021.
"As a result, commuters have had to deal with longer waiting times and have seen higher surges," said Dr Khor.
TADA, however, does not foresee this to be a long-term issue.
"As (point-to-point) demand recovers and with tourists coming back, it is likely that drivers, both old and new, will return to restore supply," the platform told CNA on Monday.
ComfortDelGro, Gojek, and Grab also highlighted measures they were taking to recruit and support drivers.
"We understand the urgency to attract drivers to return to the industry. To do so, we have continued to extend rental rebates and keep our rental low," said Ms Tan.
"We are also working hard to match new hirers with relief drivers so that they can share rental costs."
The Gojek spokesperson, meanwhile, said that the company has introduced a number of initiatives to encourage its drivers to "hit the roads".
This includes extending its "driver fee" until Jun 30 and enhancing its driver benefits programme, GoalBetter.
Gojek, Grab and TADA introduced driver fees last year to help drivers cope with higher operating costs.
"Our team of data scientists also continually work to improve our systems, making our platform more efficient and optimising allocation for both drivers and riders," the Gojek spokesperson added.
"As an industry, we must continue to review the existing and upcoming challenges to ensure ride-hailing remains sustainable."
The Grab spokesperson told CNA on Tuesday that the company is recruiting and supporting drivers through a referral programme and a driver-partner mentorship scheme it calls the "Grab Captain programme".
Grab also gave examples of pilot initiatives to help give drivers more bookings and to cut down their idle time. 
These include a "hotspot navigation" feature that guides idle drivers to high-demand areas and extending a trial return of the carpooling GrabShare service.
"Early results of both pilots have been promising in terms of increased productivity and driver earnings," the company said.